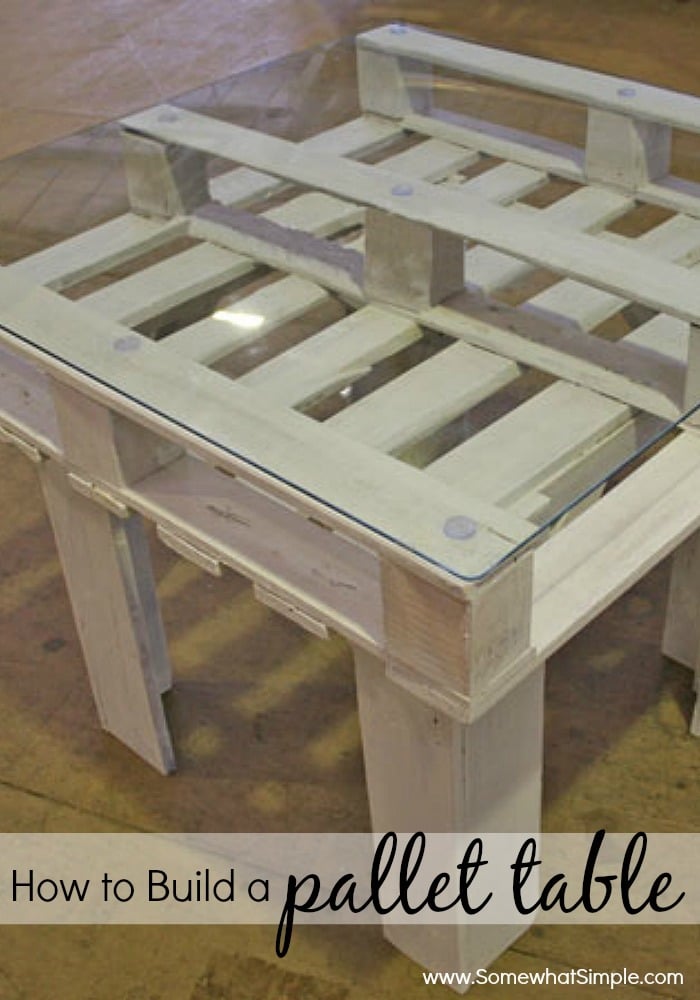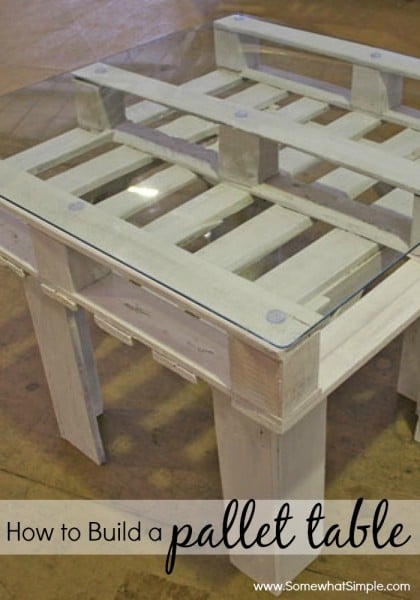 Here's a DIY project that doesn't take a lot of skills or money and produces an attractive and serviceable table for the garden. Pretty much the perfect DIY project. Ready to learn how to build a pallet table?
Materials Needed:
You need two pallets for this project: one 100 x 100cm (39.4 x 39.4 inches) and one 120 x 100cm (47.2 x 39.4 inches).
Pallets are often used only a few times before they get tossed out. Look for pallets behind stores of all kinds – any business that takes deliveries is likely to use them. Most pallets are treated with either chemicals or heat to prevent bug infestations. You don't want to use chemically treated pallets, so look for ones that have the letters HT (for heat treated).
Various tools- hammer, crowbar, gloves, goggles, nails, saw, screwdriver, screws etc.
Safety glass that is 100 x 100cm (39.4 x 39.4 inches).
Directions:
1. Take one pallet apart. Using a hammer and crowbar, take the larger pallet apart. Be sure to wear gloves to protect your hands from splinters and goggles to keep flying pieces out of your eyes.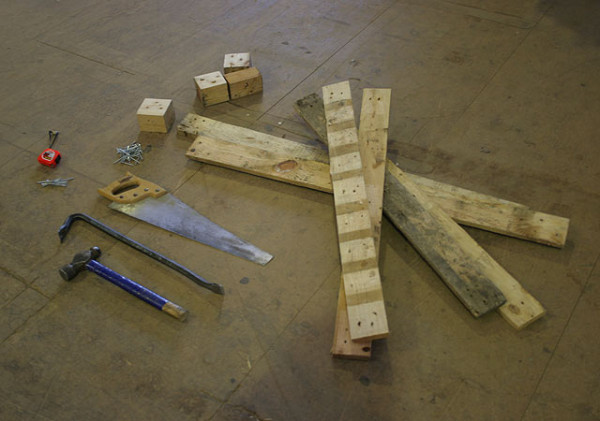 2. Cut the wood. Cut eight leg pieces from the pallet slats, each 70 x 660mm (2.8 x 26 inches). From four meters (about 13 feet) of 2 x 2 timber, cut four pieces 70 x 680mm (2.8 x 26.8 inches) for the table frame. For the table braces cut eight pieces from the timber, each 320mm (12.6 inches) long, with each end cut at 45-degree angle.
3. Put the pieces together. Put the main table frame together. For each table leg piece two pallet slats together. Attach the legs to the frame. Add the table braces to reinforce the legs. Screw all of this onto the remaining pallet and turn it upright.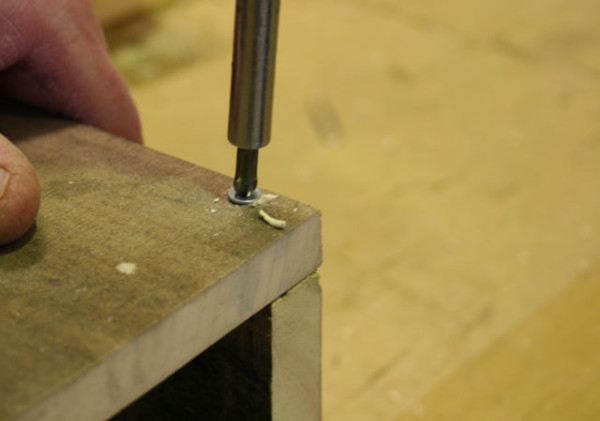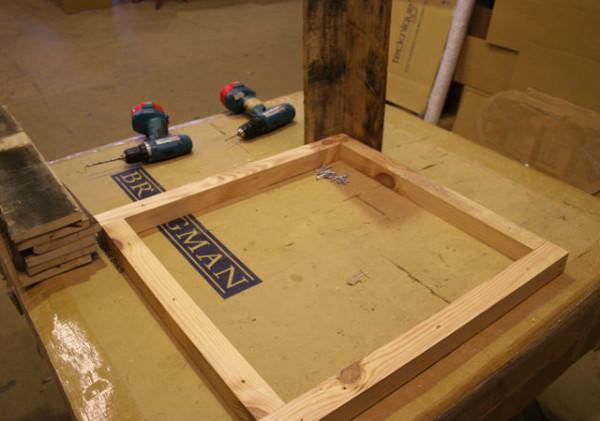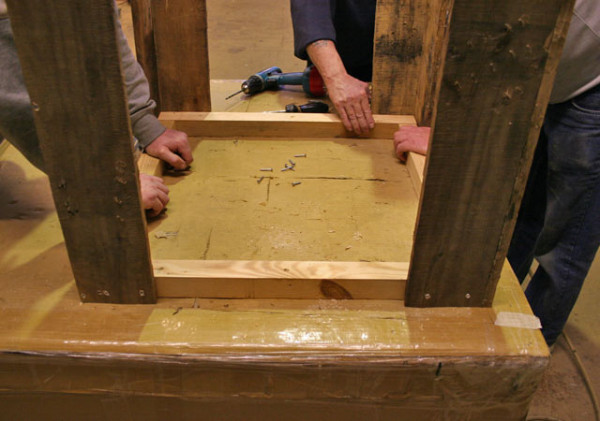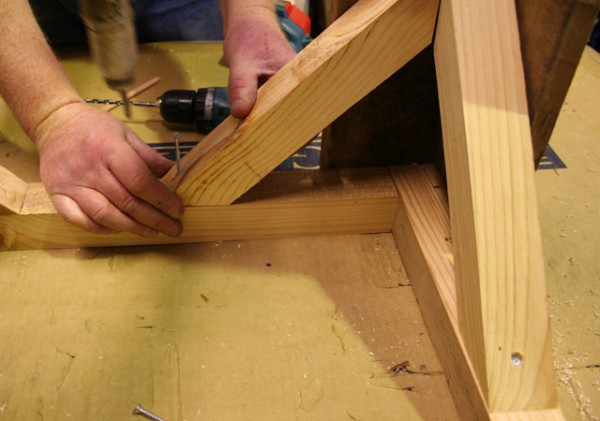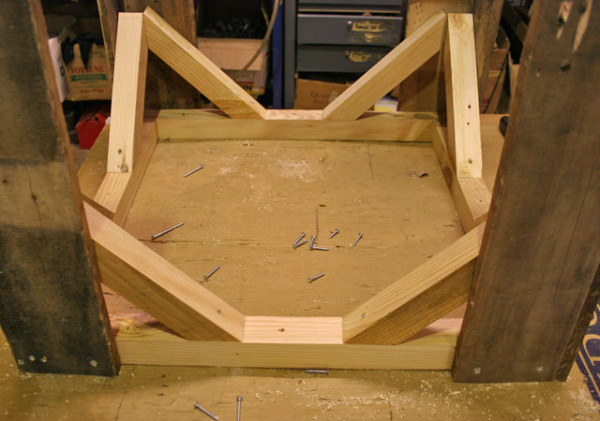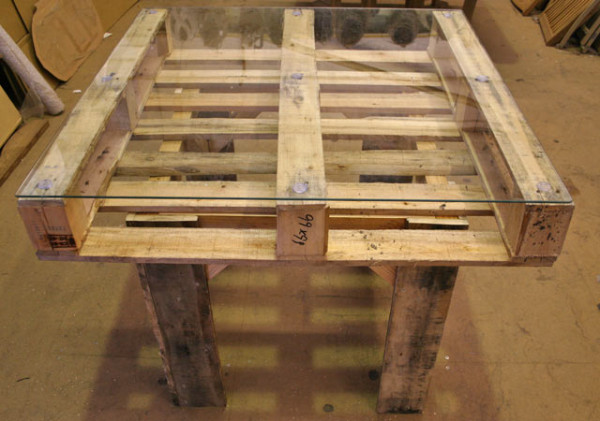 All that's left is to paint your table to your liking and then top it with a piece of safety glass that is 100 x 100cm (39.4 x 39.4 inches).
Not bad for a couple of hours work!
This post and project was created by Bridgeman.