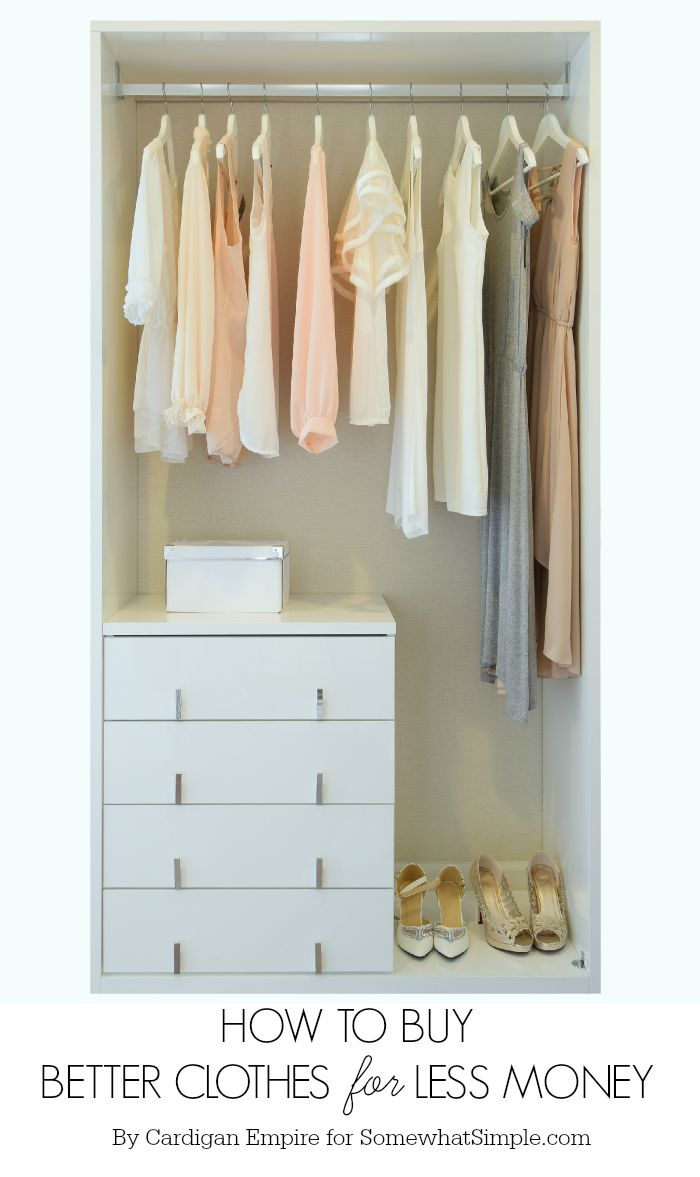 I (Reachel Bagley of Cardigan Empire) have returned to answer the question, "Is it bad to buy cheap clothes? "
Yes. deplorable.
It's probably very likely that you are attracted to the price tag more than the actual item.
You deserve to own the best quality you can afford while keeping the maximum amount of bank notes in your pocketbook.  Is there anything better than getting exactly what you want for exactly what you want to pay?
Purchase love doesn't always happen on the first introduction. Maybe you first lock eyes online…flirt in the store window. Courting advances in the dressing room. But when your prize's price is reduced; the productivity of playing hard to get has climaxed. You carefully remove your darling from its officious hanger station and take it home to cherish.  Now if an item isn't worthy of this progression, why is it worthy of your closet?
First, throw away your mark down predicting tarot cards and read the predictable Annual Retail Markdown Calendar:
Annual Retail Markdown Calendar
January

outerwear and winter accessories

February

fine jewelry, boots, and cashmere sweaters

March

linen suits and separates, handbags, and spring raincoats

April

silk separates, spring raincoats, and dresses

May

spring shoes, dresses, and suits

June

swimwear, casual shorts, t-shirts, and summer dresses

July

summer shoes, drastic reductions on swimwear

August

summer clearance and fall season sales

September

lined raincoats, wool blend blazers, handbags, and backpacks

October

leather jackets, fall suits, career, and casual sweaters

November

eveningwear, fall shoes, and boots

December

clearance coats, cashmere sweaters, and fine jewelry

 
Before we start the next Store Specific Markdown Schedule, I have to declare some legal stuff:
I do not speak as an officious representative of any of these companies.  The information I present here is based on personal experience and may or may not be  company policy.  Information is subject to errors and inconsistencies.  In consequence, your feedback is greatly appreciated.
STORE

MARKDOWN SCHEDULE
TUESDAYS


True for online and in stores.  Shop early for the best selection. New shipments Monday through Thursday.  Semi-Annual sales around Christmas and during the Summer.  Also I recommend adding your birthdate to your Anthro account.

SUNDAYS
Not a rule (may not happen every Sunday) but definitely a good suggestion. 

New Shi

p

ments Mondays and Thursdays.

1st OF THE MONTH
additional discounts announced on Wednesday's.  Regular weekly shi

pment recei

pts.




MONDAYS


Not a rule (does not happen every monday) but definitely a good suggestion.  Occurs

regularly as dictated by cor

porate.  New shi

pments multi

ple times a week.

WEDNESDAYS
New shipments twice a week.
MONDAYS
Usually every other week.  Also watch for gymbucks and end of season sales. 

H&M

END OF EVERY OTHER MONTH


These are end of season sales, the current sale (Spring 2011) started on Tuesday, March 29th.  New shipments weekly.

TUESDAYS


Not a rule (does not happen every Tuesday) but definitely a good suggestion.



THURSDAYS
Usually every other week.  Also watch for end of season sales. 

Kohls

WEEKLY


Regular one days sales and weekend sales.  Also watch for lowest

price of the season sales.

SEASONAL


Markdowns at the end of season.  New shi

p

ments multi

ple times a month.

SEASONAL


New shi

pments Monday and Friday.  A

p

ply for an Ann Taylor Credit Card to earn $20 in rewards

for every 2,000

pts of s

SUNDAY-WEDNESDAY


Macy's starts their markdowns on Sunday, and work to be 100% marked down by Wednesday, close of business. 75% off, you should get it, as it will rarely go any lower. The next week they will box it up and ship it out to their clearance stores.  Also watch for "wear red" (extra 20% off) days and semi-annual sales in different departments.

SALE SCHEDULE

Half-Yearly Sale for Women and Kids—starts Wednesday, May 25

Half-Yearly Sale for Men—starts Friday, June 17

Anniversary Sale—starts Friday, July 15 and ends Sunday, July 31

Half-Yearly Sale for Women and Kids—starts Wednesday, November 2

Half-Yearly Sale for Men—starts Sunday, December 25 online, and Monday, December 26 in-store

 

Also shop for additional savings at Nordstrom Rack and Last Chance.

Talbots

MONTHLY



Sign u

p for e-mails to receive regular promotion

notices.

Target

SALE SCHEDULE
Monday – Electronics, Kids Clothing and Stationary (Cards, GiftWrap, etc.)
Tuesday – Domestics, Women's Clothing, Pets and Market (food items)
Wednesday – Men's Clothing, Toys, Lawn & Garden, Health and Beauty items
Thursday – House Wares, Lingerie, Sporting Goods, Shoes, Music / Movies, Books, Decor and Luggage
Friday – Auto, Cosmetics, Hardware, and Jewelry
50% off the day after holiday for three days
75% off the fourth day after holiday for three days
90% off the seventh day after holiday for 1-2 daysTarget rarely marks down non-holiday items below a 75% off discount. And if the price ends in the number 4, you may be looking at your last chance to buy.

Victoria's Secret

ANNUAL & SEMI-ANNUALS SALES


January & July



AS NEEDED


Join Black Book (free customer service

program)

:





Once your merchandise purchases reach a net of $300 you will obtain Black Book membership status. As a Black Book Member* you can look forward to these benefits:


Preliminary Black Book benefits include:

Be the first to know about newest collections, sales, and offers

Preview new collections via email

Black Book (once your merchandise purchases reach $300) benefits may include :

5% off every merchandise purchase

Birthday bonuses

Double discount days

Invitations to special parties and events

Private sales

*To be eligible for birthday bonus benefits, Black Book members must have shopped with WHBM during the past 12 months.
In conclusion, if you like an item, it is your responsibility to watch over it. Checking in on it day by day to see how it is doing, and if it is ripe for purchase. When a discount has bloomed, you must snatch it up without reserve. Sale racks are not the place to meet and evaluate purchases. It is merely an area to pick up purchases long since acquainted.
My best to you as you acquire a closet worthy of you.
In the meantime, tell me about your best or latest fashion find.
About the Author: This post was written by our Fashion Contributor Reachel Bagely from Cardigan Empire in September 2011