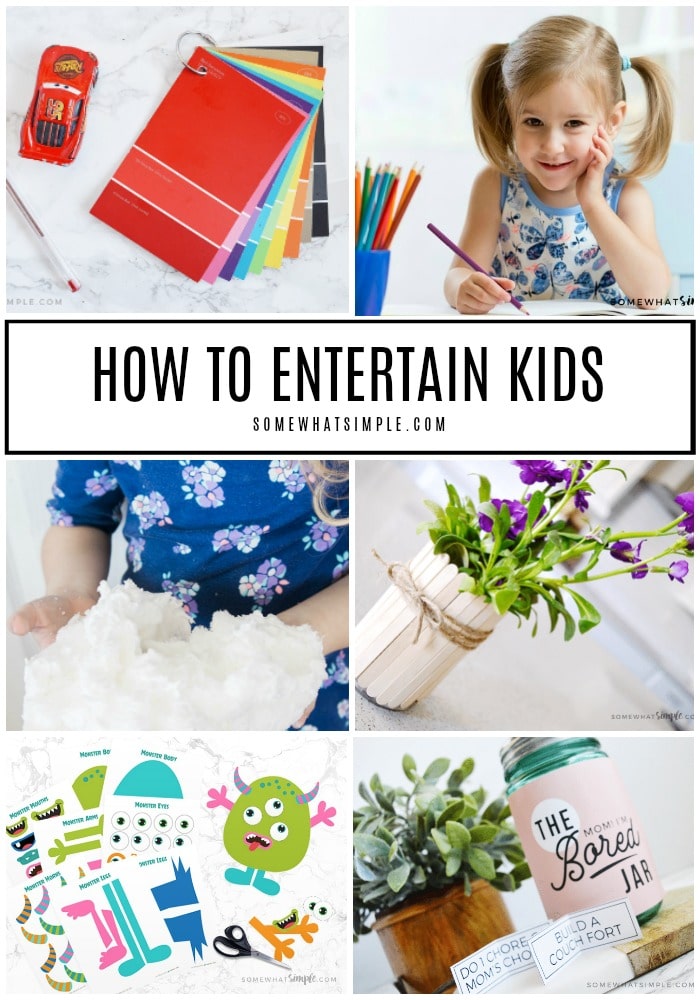 Put down the controllers and turn off the TV – it's time to do something fun… together! Here are 50 kids entertainment ideas that don't require any screen time!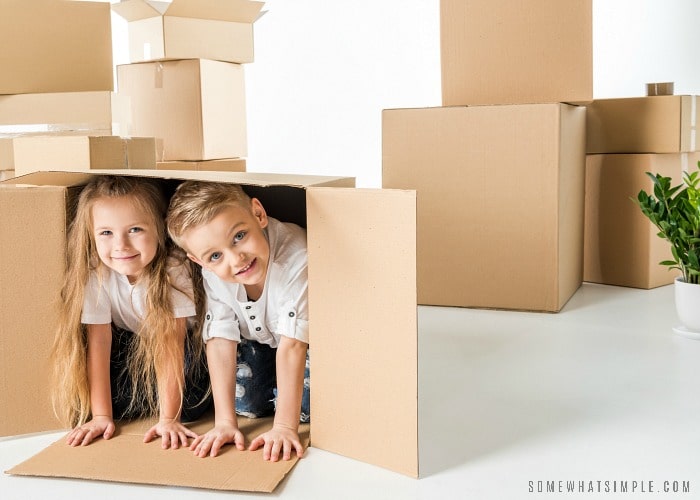 Entertainment for Kids
Many moms (me!) have good intentions of keeping their kids busy during the summer with fun, outdoor, educational, memory-making activities. But the reality is this: TV is such an easy way to keep them entertained! (Am I right?)
Between Netflix and Xbox, my kids could literally sit in front of a screen for HOURS, day after day… and they'd be totally content!
But I hate that thought.
I hate to think of their brains turning to mush. I hate the fighting that always ensues. And I hate thinking about all we could be doing instead of laying around acting like zombies.
So today I thought it would be fun to feature some activities that will show us how to entertain kids and perhaps encourage just a bit less TV watching. Take a look –
Kids Entertainment Ideas

Hands On Activities
1. Ivory Soap Experiment, from Meg O On the Go. A fun activity that takes literally two minutes to do with a lot of fun playtime afterward.
2. Homemade Playdough – Super soft and easy to mold, this playdough recipe really is the best homemade playdough recipe ever!!!
3. Slime – Three ingredients, no cleaning chemicals, and no food coloring! Here is how to make slime that is safe for kids and a ton of fun!!!
4. Homemade Crayons – How to take those broken crayons and make new, fun colorful crayons with your kids.
5.Wacky Sacks – DIY stress balls that are easy to make and provide HOURS of fun!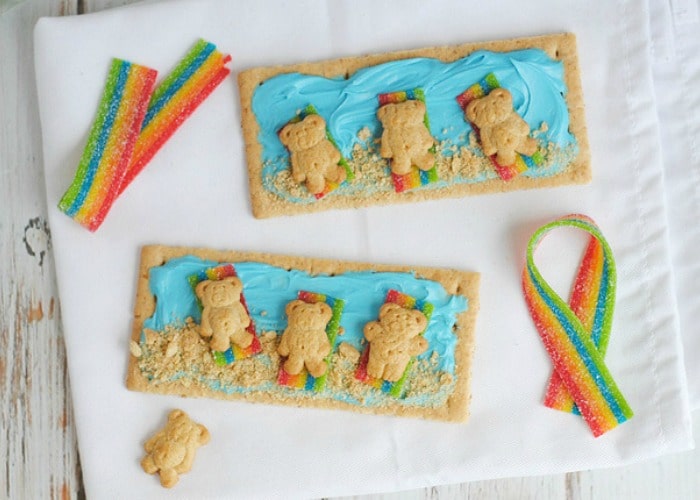 Fun with Food
6. Beach Bear Snacks from Craft Create Cook. Your kids will love these beach bear grahams and they are so easy to make and only take a few minutes.
7. Food Faces from At Second Street. This idea is a MUST-SEE! It is seriously so cute and fun!
8. Very Hungry Caterpillar Snacks from Little Food Junction. A favorite childhood book comes to life with some grapes and a cherry tomato.
9. Celery Snails + Caterpillars from Woman's Day. These adorable snacks take ants on a log to the next level.
10. Magic Wand Fruit Kabobs are fun, fresh and delicious!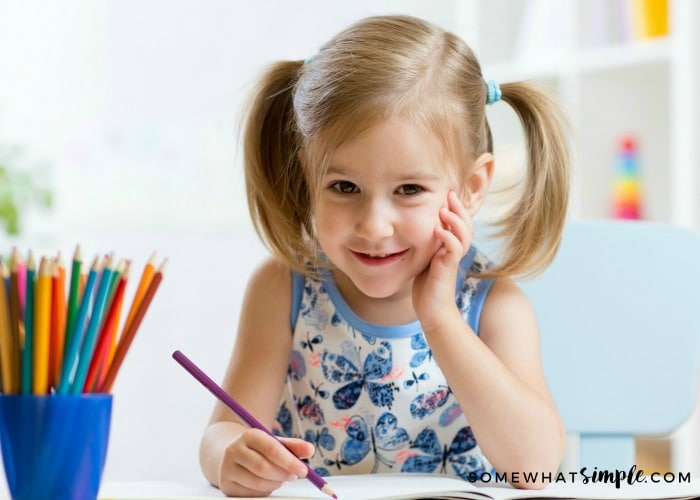 Service Ideas
11. Make Birthday Cards for Foster Kids – Turn a simple afternoon art project into a meaningful birthday celebration.
12. Make Goodies for the Homeless – A thoughtful gesture that doesn't require much time or money.
13. Lemonade Stand for a Good Cause – A lesson on charity, perfect for kids!
14. Christmas in July for a Neighbor or Friend – Sending a gift or Pick-Me-Up to a family in need doesn't have to wait 'til December!
15. Kids Garage Sale for the Cure – Your house gets decluttered and your favorite charity gets a donation in your name – win/win!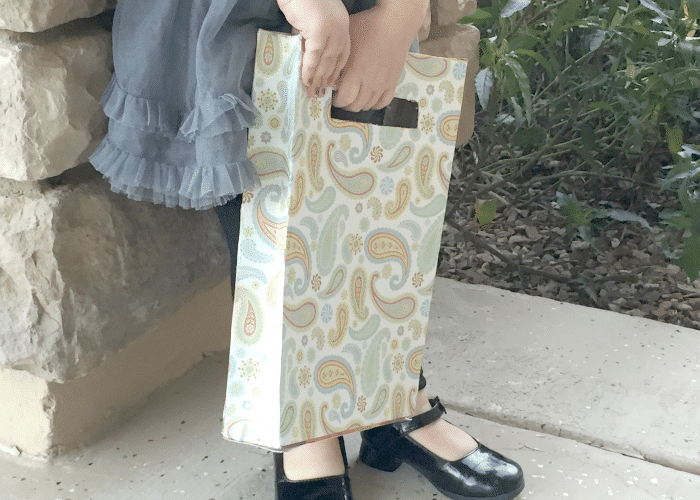 Reading Activities
16. Cereal Box Totes are simple to create and they make the perfect totes for the library!
17. Storybook Fun from Brassy Apple. A fun day around the house and around town dressed as your favorite storybook characters.
18. On the Go Book from At Second Street. A darling felt book with games and activities that will keep kids entertained!
19. Grab some pillows and blankets, download our darling free printables, and start making memories at your family reading night!
20. Butterfly Quiet Book from Sunshine Lollipops and Rainbows. Free templates included so you can create your own!

Family Games
21. Go on a Scavenger Hunt – Get ready to explore the great outdoors! A Paint Chip Scavenger Hunt for Kids is such a fun way to beat summer boredom!
22. Mini Bowling – This adorable and fun gnome mini bowling set is so quick and easy to make, and it is the perfect kids bowling activity to do indoors!
23. Bean Bag Tic Tac Toe from So Totally Smitten
24. Play the Thimble Game – This idea brought back memories of my childhood! We used to play it with a cup of water and a spoon, but using a thimble is even cuter! Get the simple directions for the thimble game at Over the Big Moon.
25. Popsicle Stick Puzzles from Meaningful Mama

Indoor Activities
26. Bored Jar + Printable Activities – Some of the activities are fun, some of them are not, so before my kids decide to have meentertain them, they really need to decide if its worth it or not!
27. Drive In Movie Night – We've done family movie nights plenty of times before, but this drive in movie night party took the cake!
28. Family Puzzle – An easy, fun craft that can be customized to your liking!
29. Start a Journal – Document life with creative journal prompts for kids and our darling summer journal kit!
30. Paint with Kool-Aid – Grab a few non-traditional supplies and make your own paint with starch and powdered drink mix!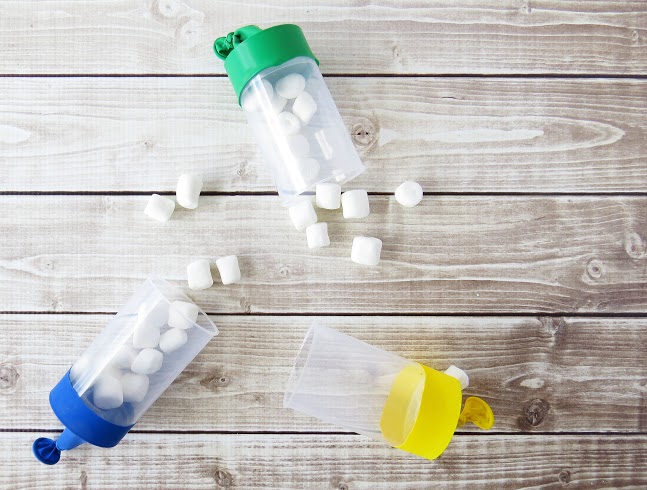 Outdoor Activities
31. Marshmallow Wars – Making marshmallow shooters couldn't be any easier, and they are very affordable too. Best of all, they offer HOURS of entertainment- yay!!!
32. Looking for some good, clean fun? These bubble snakes can be ready in two minutes or less!
33. The little ones will LOVE Water Gun Painting out in the yard!
34. Make your own Water Knee Hockey Rink with a tarp and some duct tape!
35. Make some soap boats and have friendly soap races! (via I Heart Naptime)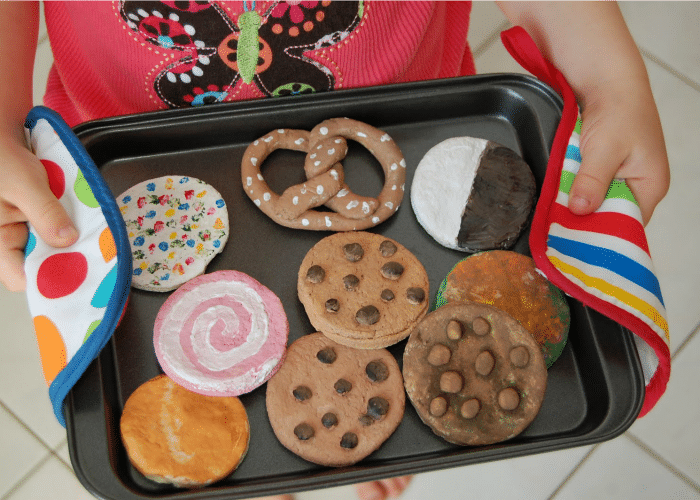 Arts and Crafts
36. Clay Cookies from Egg and Twig. This project combines some great elements of cooking, sculpture, and painting.
37. Child's Sketch Book from Simply Modern Mom
38. Lace Princess Crowns from Girl Inspired
39. Rock Candy Experiment from Growing a Jeweled Rose. This activity is a beautiful science experiment and a yummy treat all in one.
40. Colored pasta bracelets are simple,fun and kids LOVE to make them!!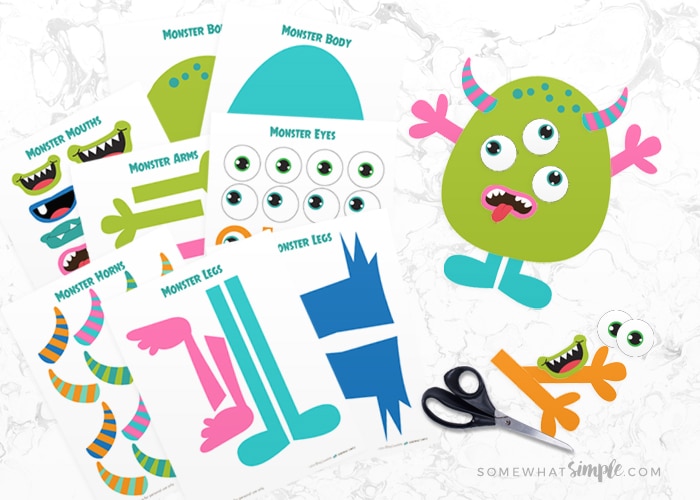 41. Build a Monster Printable – If sewing your own monster is not your thing, try this adorable Build A Monster PRINTABLE Kit!
42. Create a Fairy Wand – Make your own fairy wand with a pencil + ribbon!
43. Clothes Pin Airplanes – Little kids will love making, painting, and then playing with these easy wood airplanes!
44. Washi Tape Butterflies – Grab a few rolls of washi tape and some basic craft supplies to make these super cute washi tape butterflies!
45. Fabric Bookmarks – Fabric bookmarks are a perfect beginner sewing project for kids! It's also a great way to use up some of those fabric scraps!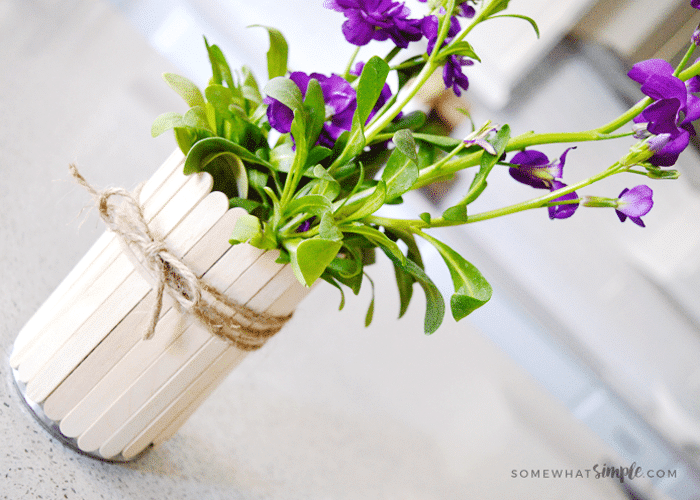 46. Decorate a Tin Can Flower Pot – A no-mess, easy to make craft for the kids! With just a few basic supplies, make these simple + beautiful popsicle stick flower pots in minutes!
47. Paint with Kool-Aid – Grab a few non-traditional supplies and make your own paint with starch and powdered drink mix!
48. Make Puffy Paint – Using just a few supplies you have laying around the house, kids will love making their own puffy paint! Use them with our fun printable coloring pages!
49. Mini Piñatas – These mini piñatas are an easy craft to make with your kids and are perfect for your next celebration!
50. Monarch Butterflies Lesson + Craft – Learn about Monarch Butterflies with these free printable workbook, then make a Life Cycle Craft the kids are sure to love!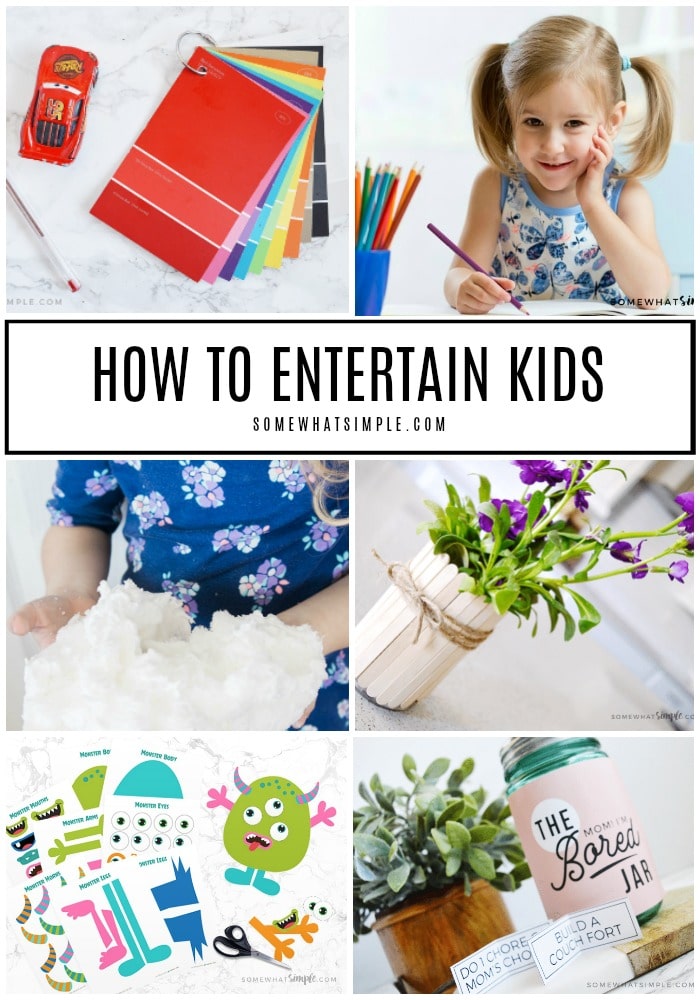 Kid Entertainment – 50 Fun Ideas
We hope this sparked some creativity and you're ready to have some fun with your kids! Enjoy!
SaveSave
SaveSave
SaveSaveSaveSave
SaveSave
SaveSave
SaveSave
SaveSave
SaveSave
SaveSave