How to Keep Your Kids from Being Kidnapped
True story: I know of a girl who was kidnapped at Disneyland when she was 5 or 6 years old. Upon noticing that she was missing from the group, her family ran to the entrance/exit of the park and explained that their daughter had gone missing. Surprisingly, this type of thing happened quite often, so the kind Disney employees knew exactly what to do. They said, "If your daughter was taken, the kidnapper(s) will cut her hair, put a hat on her head and they will change her clothes. So take a good look at every child that resembles the age and height of your daughter as they approach the gates to exit the park." (SCARY!!) Sure enough, they found their daughter just as she was leaving the park with a stranger- her hair was cut and she was wearing a new Disneyland t-shirt.
Luckily for this family, there was a happy ending to this story, but this is not always the case. We hear all to often about kids being lost, kidnapped, left in a car and forgotten about.
Bad things happen all the time- sometimes our trials are inflicted upon us by other (mean) people, and sometimes things happen because we all make mistakes.
When my 3rd child was just a baby, I returned home from running errands, brought all my things into the house and started making lunch. It wasn't until 10 or 15 minutes later that I had realized I left my infant son asleep in the car. I immediately ran to the garage and I could hear him crying- I've never been so grateful for that sound. We live in Arizona- if this had been in the summer instead of winter, or if I had parked outside in the driveway instead of in the garage, or if I had neglected to remember him even just a few minutes more, this story could have a completely different outcome.
I was recently introduced to an amazing new product that is going to help ensure your precious cargo is safe- take a look at this: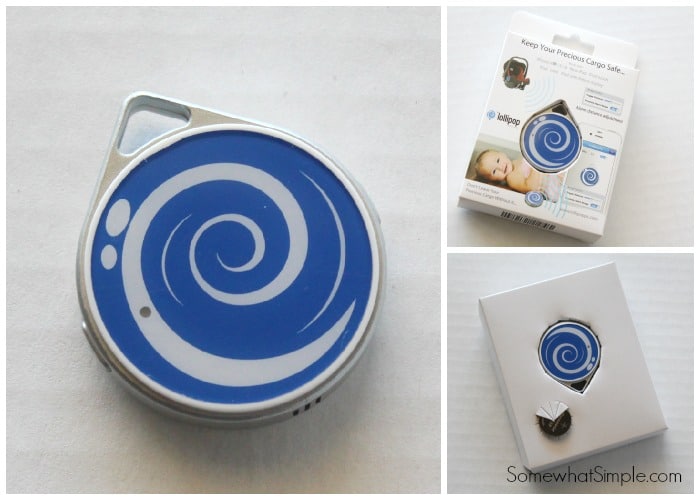 This is the Lollipop PC (Precious Cargo). Put it in a diaper bag, hook it to a car seat, tie it to a shoelace or put it on a wrist band. As soon as your phone gets too far away from the device and whatever/whomever it is attached to, an alarm will go off on your phone, alerting you right away.

Watch this video (less than 2 minutes) to see how easy it works. You are going to want one (or 5!) – don't say I didn't warn you!
My family is getting ready to go to Disney World next month and I want one Lollipop for each of my 5 kids for our trip. If one of them is taken or lost in the crowd, I want that alarm on my cell phone to alert me and keep us safely together!
You can also use the Lollipop to find your keys or your purse or something else that goes missing all too often. Like the TV remote: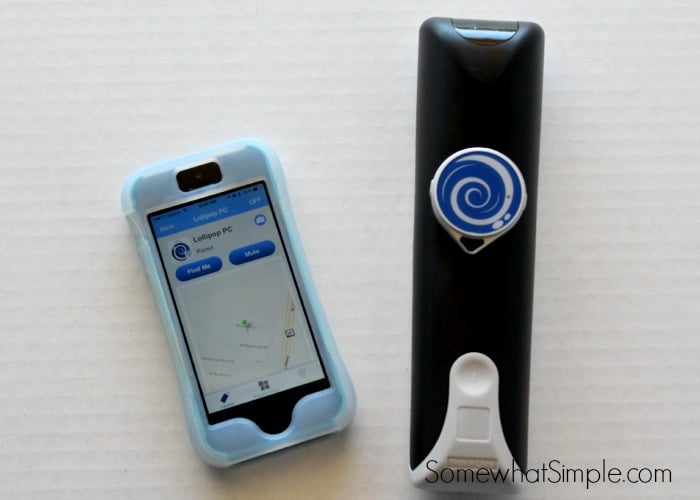 I placed a command strip to adhere the Lollipop to our remote control. Now I can click the "find" button on the app and it will tell me exactly where the remote is hiding. (Pure genius!)
Moms deserve a device that helps make life easier by keeping track of their kids and precious cargo and to help them find missing items.
A couple of facts-
You can have up to 10 Lollipops connected to your phone. 1 for each child, for your keys, your purse, the remote etc.
You can't have multiple cell phones connected to a device, BUT you and your husband can both download the free app and decide which phone to pair the device to based on your needs for the day. It works like any other Blue Tooth device you might have. Connect and disconnect with the swipe of a button.
Each Lollipop PC retails for $29.95,
but the first 300 customers can get
15% off their purchase by using code LOLLIPOP.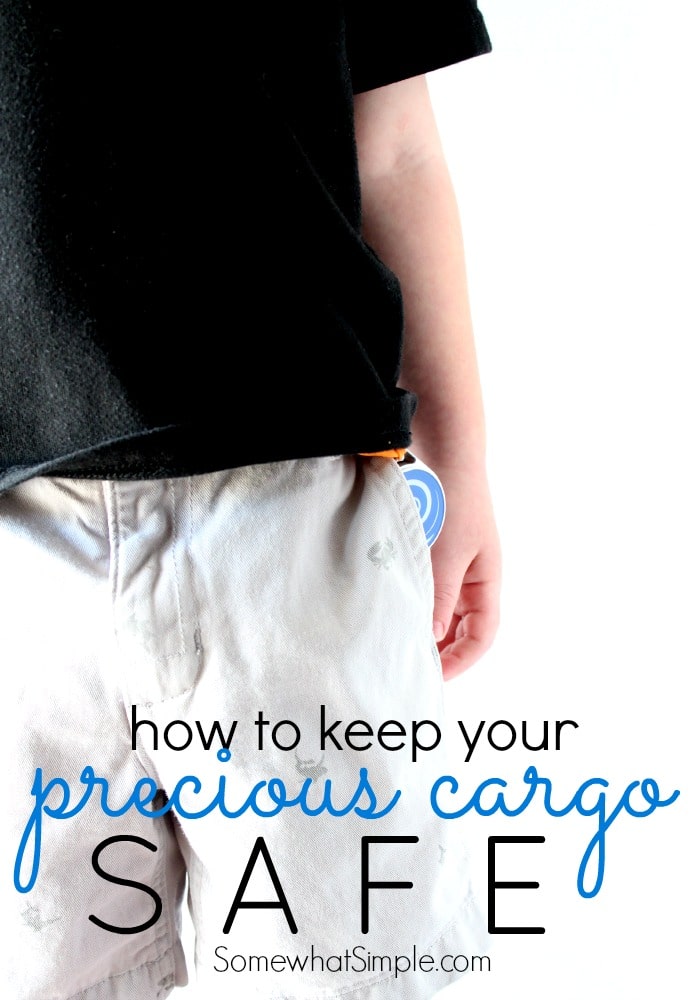 This post is written by me on behalf of Lollipop PC. I was given my own device to use and was compensated for my time, but all opinions expressed here are my own. I love this device and I know you will too! Thanks for supporting our sponsors so we can continue to provide creative content to Somewhat Simple.