While browsing Lowes one day, I came across a few simple materials in the roofing section that I thought would make the perfect jewelry holder.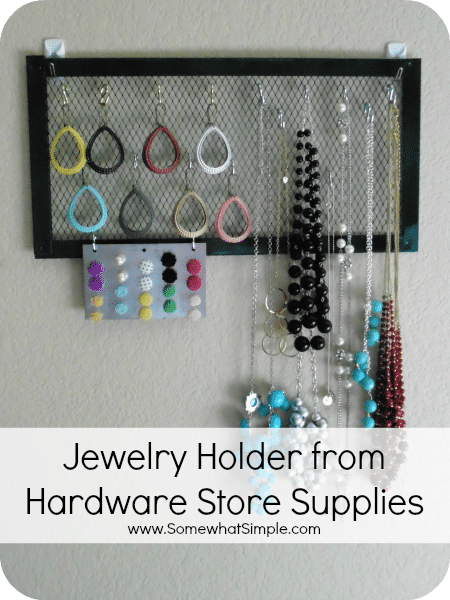 Here is how I made it: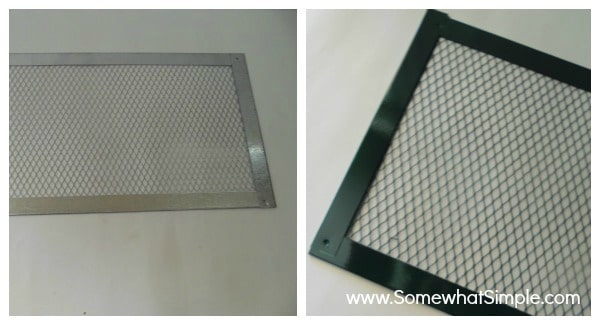 First, I took this vent and painted the frame a fun Emerald color.
(Did you know PANTONE Universe's Color of the Year is Pantone Emerald Green?)
This vent was only a couple dollars, you can't beat that price!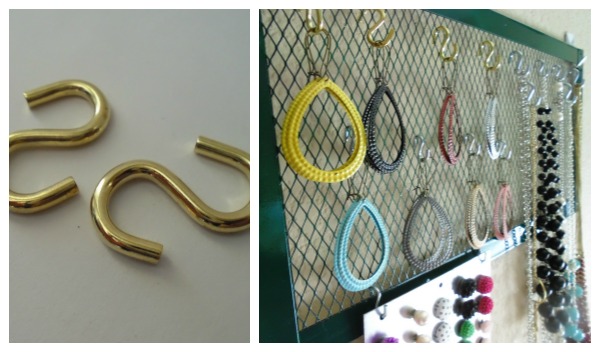 Next, I grabbed some  S hooks in the hardware section that would hang on the vent and give me something to hang my necklaces and dangling earrings on.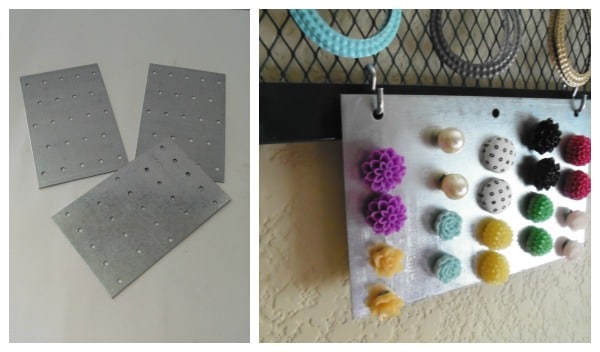 Also in the roofing section, I found these metal plates with pre-drilled holes. (They were less than a dollar!) I hung one by some S Hooks to the bottom of my jewelry holder for my stud earrings.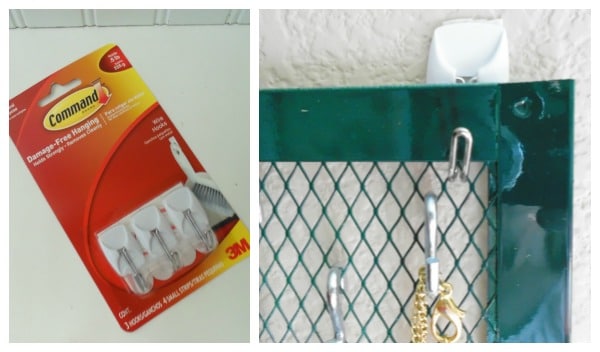 I decided to hang my jewelry holder on the wall by using some Command Hooks. They are perfect for this!
So what do you think???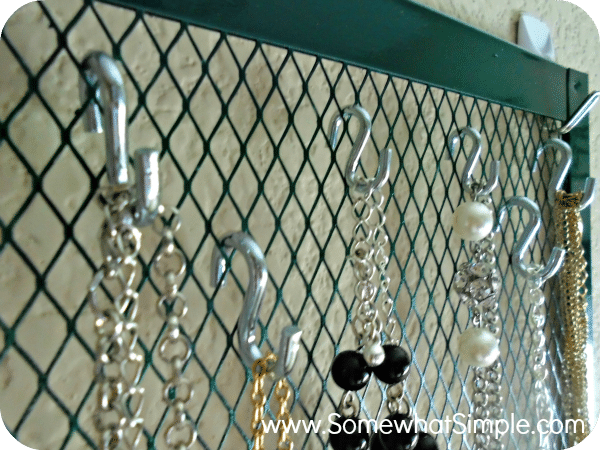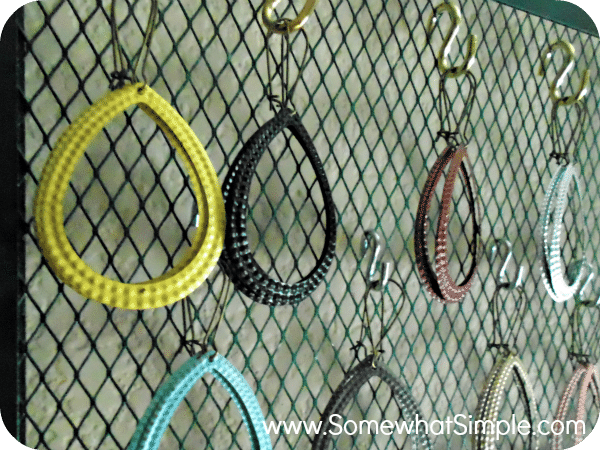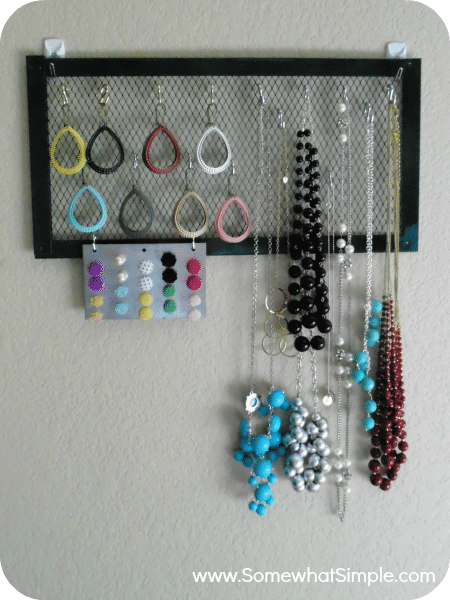 For even more creative inspiration from Lowes, make sure you are following along on their social channels:
FACEBOOK . . . PINTEREST . . . INSTAGRAM
And don't forget to sign up for their FREE Creative Ideas Magazine- I LOVE the inspiration I get from it!