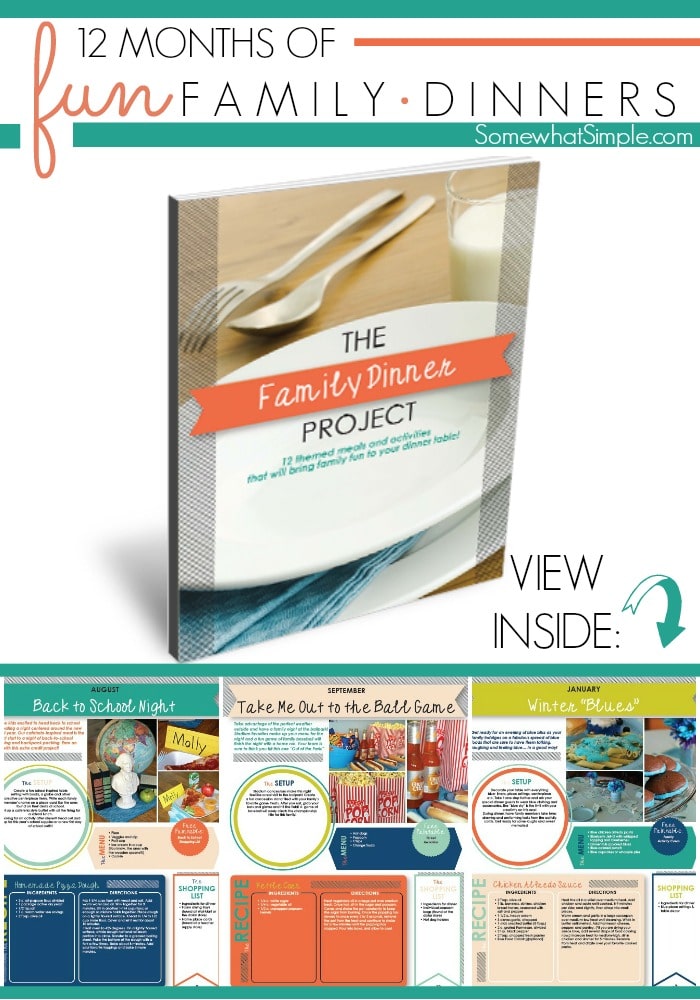 The Family Dinner Project is the perfect eBook for families, full of ideas on how to make dinner more fun!
We take family dinner time very seriously around here! Be sure to check out a few of our family's favorite dinner recipes – Easy Chicken Tetrazzini, Crock Pot Chicken Tacos, and Baked Mac 'N Cheese.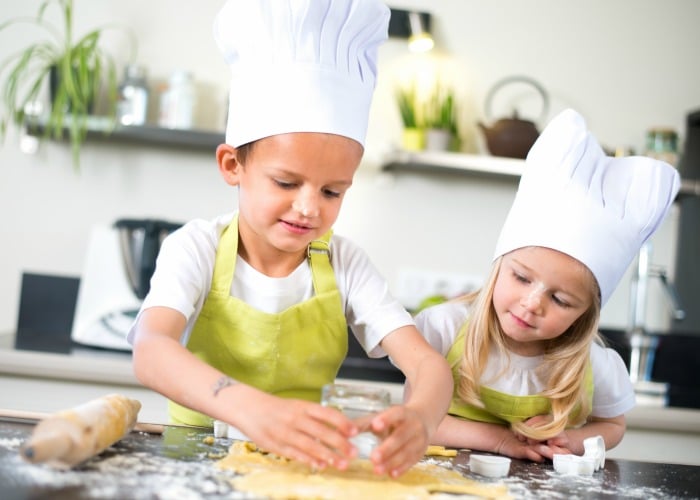 The dinner table is an ideal gathering place to connect with your family and create lasting memories. But with all of the tasks and responsibilities we have as parents, it is easy to fall into a "dinner-time rut" and lose some of that excitement and joy.
Not long ago, my sister-in-law and I spent the evening brainstorming ways we can add a little more fun to our dinner-time routines- activities we could do at the table, games, themed dinners, fun foods to eat etc. When we had a pretty extensive list of ideas, so we hit the ground running and tried them out on our individual families.
And guess what………. it was a stinkin' BLAST!!!!!!!
My kids for sure thought I was the coolest mom ever. If they came home from school and saw the table already set for dinner, they knew they were in for a treat! A couple times their friends would come over when I was setting things up and you could see the ENVY in their eyes…… every kid deserves to experience this!
We had such a great success with our individual families, we decided to write a book all about it! Introducing……….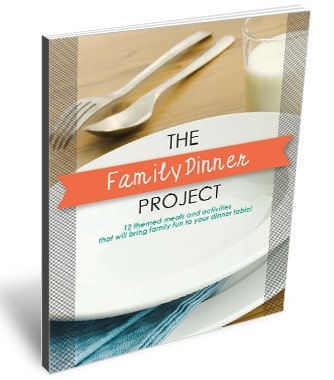 The Family Dinner Project is a book written by moms for moms! We continue to work extremely hard at our motherhood responsibilities. We've learned many things along the way and we are ready to share them with you! If you're ready to make family dinners a priority in your home, we've got you covered!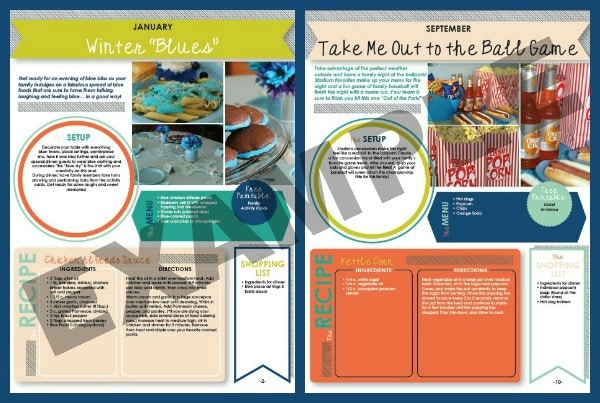 "The Family Dinner Project" is here to help make dinner time more meaningful! We planned 12 themed meals that are fun, interactive and perfect for all the different times of the year. These are some of the best tips and ideas we've put to use with our own families.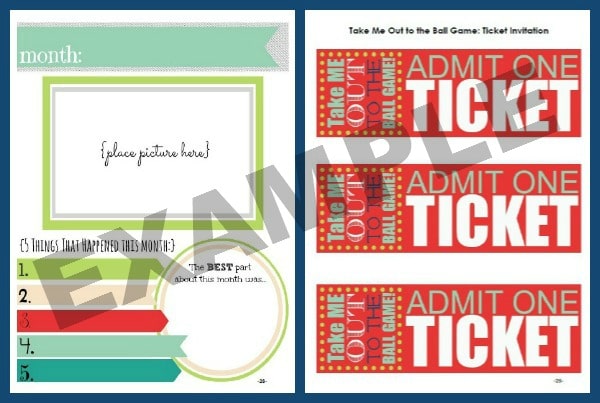 The planning has been done for you – the menu is set, a shopping list is written and the decor and activities are suggested. We've also included fun printables for every meal that will make your evenings even more special. All you have to do is add your own special touch!
Let us help you turn your dinner table into something magical!
CLICK HERE get your hands on a copy of The Family Dinner Project for only $9.95!!!!!
NOTE 6/26/2019 – This eBook is currently being redesigned. Please subscribe to our newsletter by scrolling to the

bottom

of this post so you can be the first to hear about the launch of the updated version. 🙂