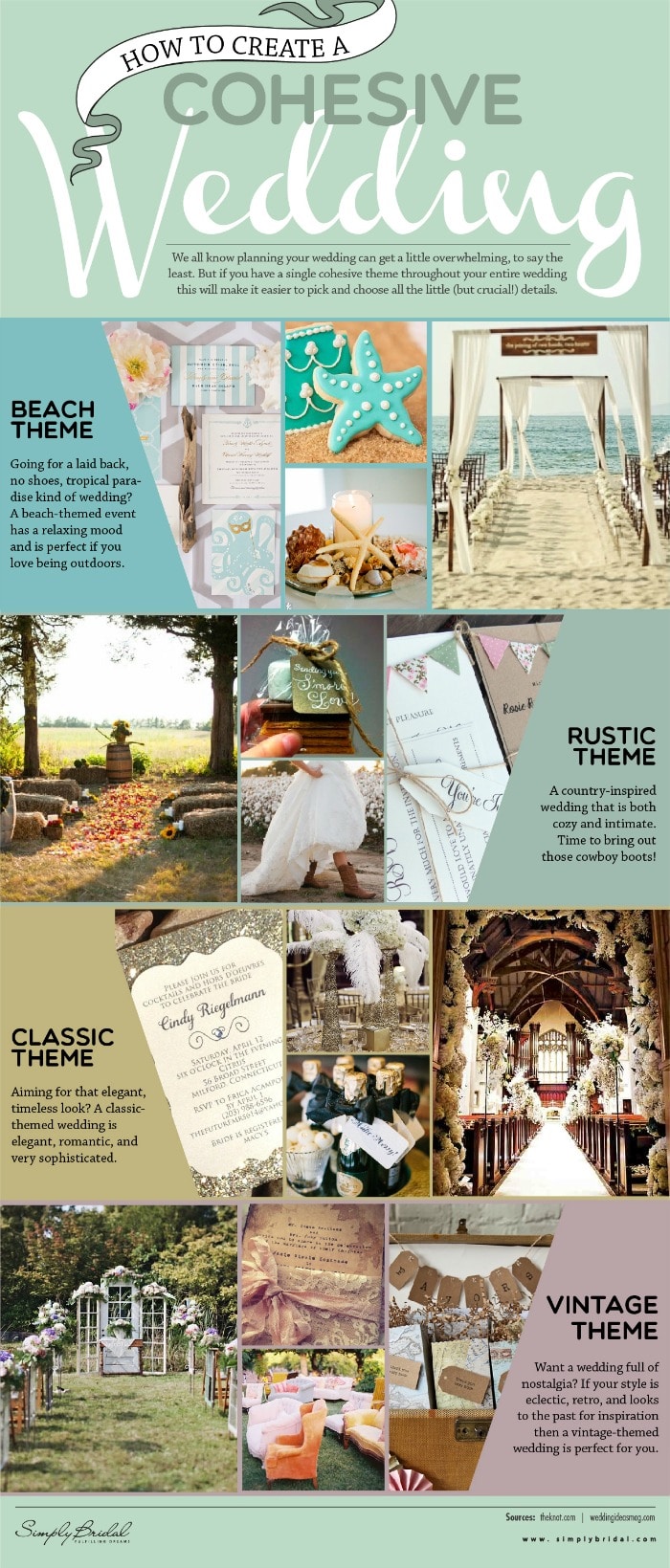 Wedding season is upon us and brides and grooms everywhere are putting the finishing touches on the plans for their big day. If you're still knee-deep in wedding plans of your own, this post is for you! Our friends from Simply Bridal are here with more wedding planning tips. Today they're sharing the above graphic with tips on How to Plan a Themed Wedding.
. . . . .
One of my favorite receptions I've been to was in a gorgeous backyard and everything was decorate in vintage fair decor- they had a cotton candy & caramel apple stands, the food was set up behind booths like those you'd see at a carnival. There were white lights hanging from a big tree, a s 'mores making station on the grass with blankets for guests to sit on… every detail was perfectly planned and most importantly, it fit the style of the bride and groom!
Did you have a themed wedding or are you planning one? What theme is your favorite? Have you seen any themed details that you LOVE? Any details you think are silly or really cheesy? I'd love to hear your ideas and your thoughts! Leave a comment and let's generate some buzz for all the future brides and grooms.
For even more details and ideas we've seen and love, please visit our Wedding Pinterest Board.