Today we are going to show you how to stencil with freezer paper! This is such an easy project that is super fun and produces awesome results!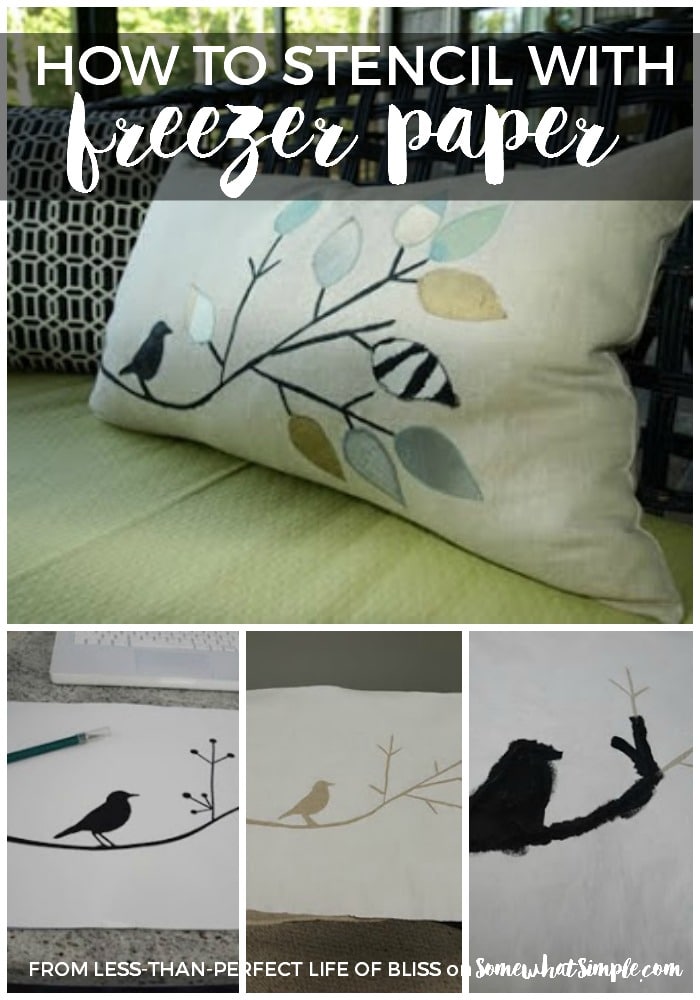 Now that I've met this beautiful thing called freezer paper, I can tell this is going to be the beginning of a long and beautiful relationship. With this method, you can turn almost anything into a stencil. Here's how it's done: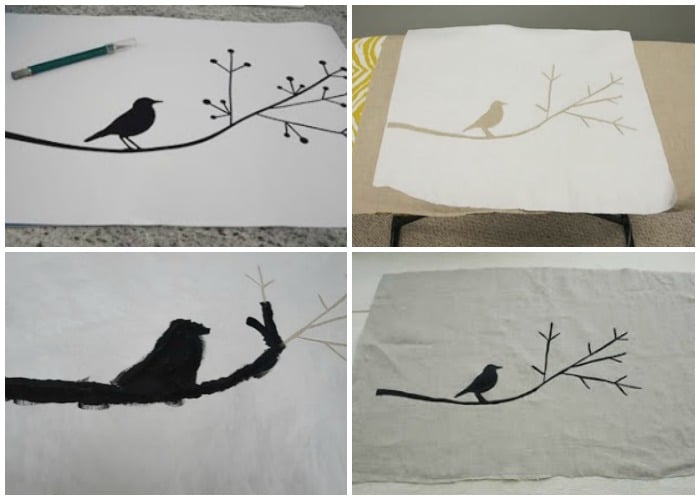 How to Stencil with Freezer Paper
MATERIALS:
computer & printer with paper
tape
cutting mat or board

X-Acto knife

freezer paper – this is found near the aluminum foil at the grocery store.
iron
paint
paintbrush
fabric for the project that you want stenciled – For this tutorial, I am making a pillow.
DIRECTIONS:
Start by choosing your pattern & printing it out. I chose a bird on a branch this time. It's better to choose images with thicker lines & simpler shapes rather than something too thin and complex. (You'll understand why when you do the next step.)
Take your printout & tape it to the top of the NON-shiny side of a piece of freezer paper. Lay your pattern & paper over a cutting mat or thick cardboard.
Next, take an X-acto knife & cut out the design, making sure to cut all the way thru the freezer paper. When you're done with this, you'll have your freezer paper stencil!
Now use a hot, dry iron to iron the freezer paper to your chosen fabric. Make sure you iron shiny side down.
Now you're ready to paint! Use your favorite color of craft paint & simply paint in the stencil.
Once the paint is dry, peel it off carefully & admire the results!
I made my design into a pillow & even embellished it with some fabric leaves that I appliqued into place.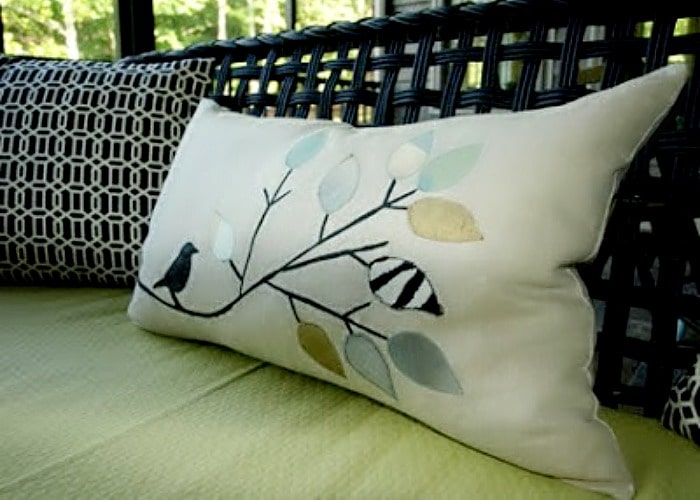 This was so easy! Can't wait to do it again soon.
. . . . .
ABOUT THE AUTHOR: Julie is the creative blogger from Less-Than-Perfect Life of Bliss. She is a busy mom of four who loves all things decorating, crafting, and creative in any way!
This post originally published as a guest post in August 2010.