Hugs are a simple way to show affection, but they actually do so much more than that!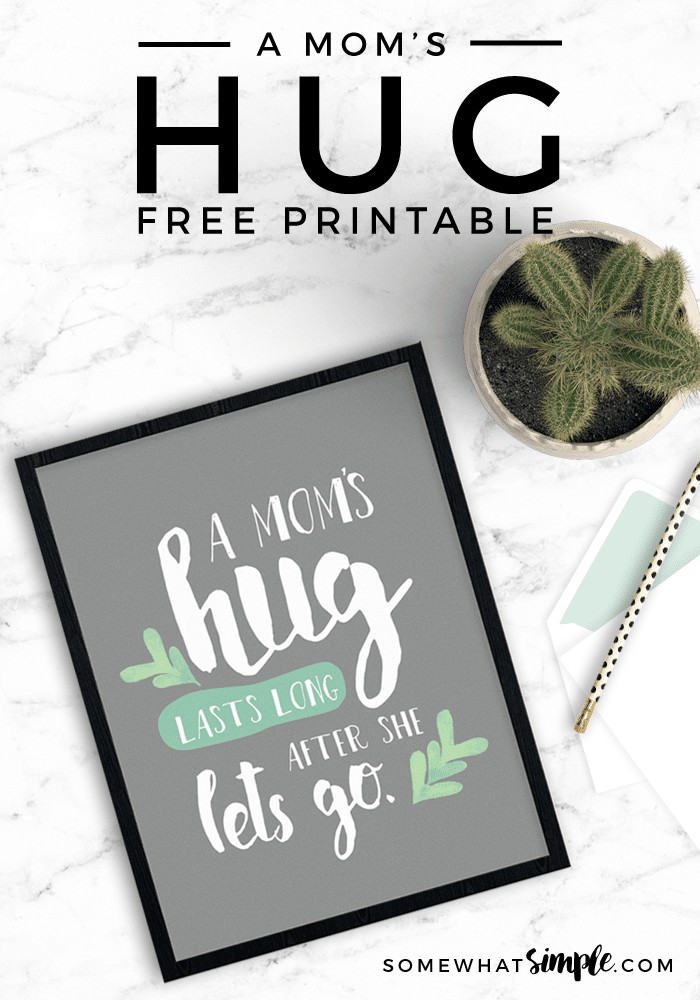 We hug our kids to say hello and goodbye. We hug them when they're scared, hurt, sad, and we hug them even when they are happy or excited. And we may not quite understand why we hug for so many reasons, but there's actually a lot of science behind it!
The Science Behind Hugs
Hugging releases hormones that are good for brain health, heart health, gut health and even healing. According to Dr. Sears from this year's Huggies Parents Council – an annual event in which parents from across the country meet with the Huggies brand to discuss all sorts of parenting topics the top 3 organs that benefit from hugging are the brain, heart & gut. Hugging keeps our most important organs healthy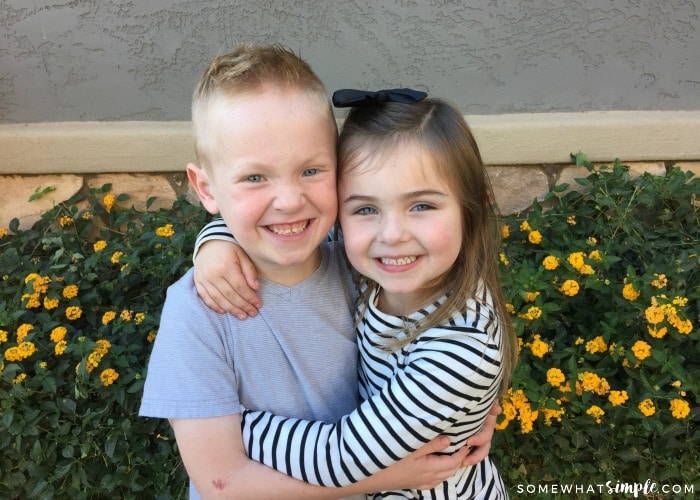 Hugging releases a flood of good hormones that we need to function properly. They include:
oxytocin (promotes feelings of contentment, which reduces anxiety and stress)
dopamine (stimulates the pleasure center in the brain–makes us feel good!)
serotonin (improves mood & can boost self-esteem)
Hugging also contributes to lowered cortisol levels (the stress hormone), a lowered risk of heart disease and lower blood pressure. Hugging is even being encouraged as a therapy tool to treat depression!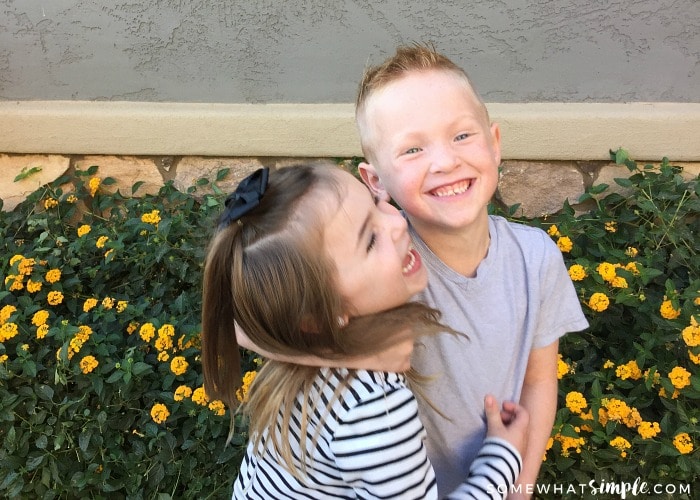 Is there a right or wrong way to hug?
Any hug is a good hug, but the longer you can hold it, the better it will be. 20 seconds is ideal because that's when another happy hormone, nitric oxide, is released. 20 seconds can seem like a long time, especially if you have a wiggly kid, but you might want to try working up to it.
According to Dr. Sears, a 20-second hug can have a significant impact on your health by lowering your blood pressure, boosting your immune system and even increasing oxytocin.
"We need four hugs a day for survival, eight hugs a day for maintenance, and twelve hugs a day for growth."

~Virginia Satir, famous author and therapist
At Huggies Parents Council, Dr. Sears also pointed out that huggers aren't bullies. Kids that are natural huggers tend to not participate in bullying behavior because it's not true to who they are. (I LOVE this idea!)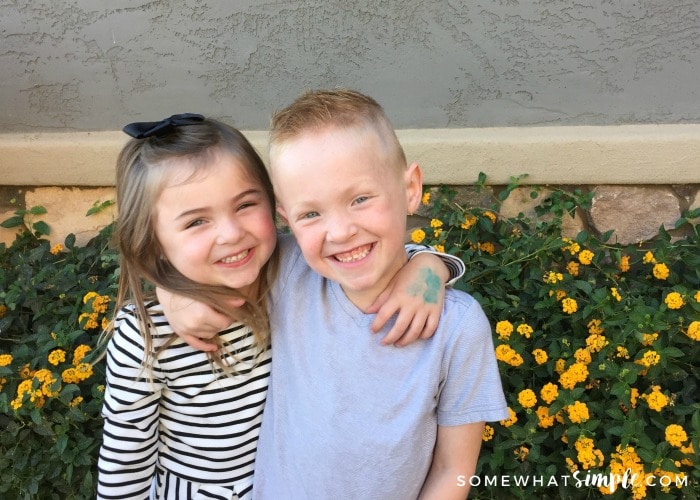 Need some ideas for getting in a few more hugs? Try these!
Dance together!
Read a book with your child on your lap (or next to you if they're too big!)
Lie down on the floor (they'll come, I promise!), it will turn into a cuddle session, a wrestling match, or you'll be a jungle gym
Snuggle up for a movie
Take a nap together
Open and end each diaper change with a hug
Always get a goodnight hug
Make sure they never leave the house or come home without giving you a hug
Hold on just a little longer. Never be the first one to let go.
Let your kids see you hugging more (we have something called mirror neurons, which means they'll get the benefits of hugging just by watching others hug!)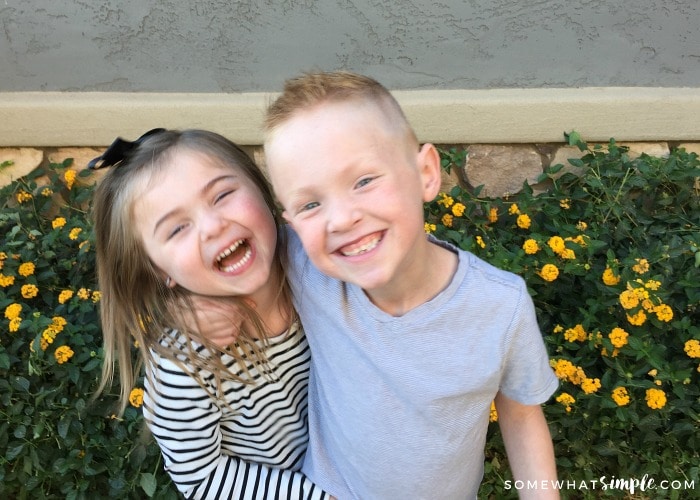 The Power of Hugs
Huggies believes in the power of hugs to help babies thrive. This simple, loving act represents more than a nurturing cuddle; it produces tangible, neurological effects and is proven to support babies' emotional and physiological development.
According to a recent Huggies study titled "The Power of Human Touch for Babies", skin-to-skin hugs can do more than calm a cry or soothe stress. Hugs can help keep a baby's heart beating at a normal rate, improve sleep and support healthy weight gain. MRI and PET scans have revealed that hugs stimulate the release of dopamine, the feel-good drug.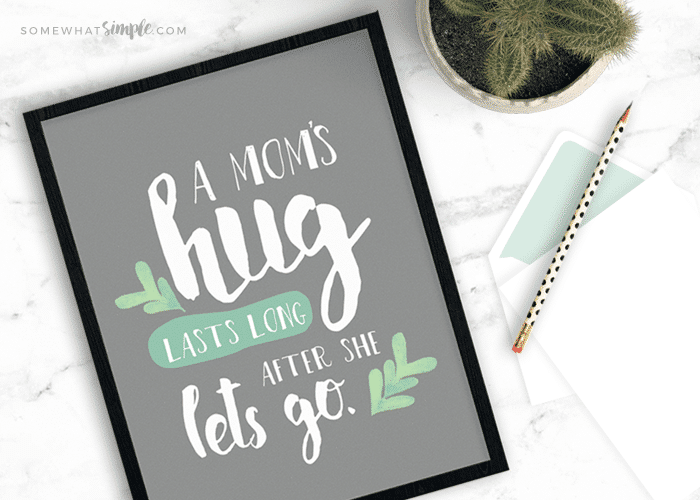 We created this printable quote for you to download and frame in your home. Let it be a little reminder to hug a little longer and little more often!
. . . . .
Hugs are a powerful way to change the world!
And it can start right in our own homes.
So let's hug our kids a little more!
Huggies diapers and wipes are inspired by parents' hugs that nurture and care at every moment. Visit Huggies.com to get $2 off a pack of Huggies Little Snugglers Diapers, so you can nurture and care for your little one.
Huggies – the fastest growing diaper brand in U.S. hospitals – believes deeply in the Power of Hugs, which is why every diaper and wipe is inspired by a parent's embrace. The Huggies No Baby Unhugged program helps ensure all babies get the hugs they need to thrive by supporting hugging programs in hospitals and donating diapers across the country. Learn how you can help at Huggies.com/NoBabyUnhugged
This post is sponsored by Huggies. All opinions are 100% our own.