These ice candles will transform your walkway into a winter wonderland!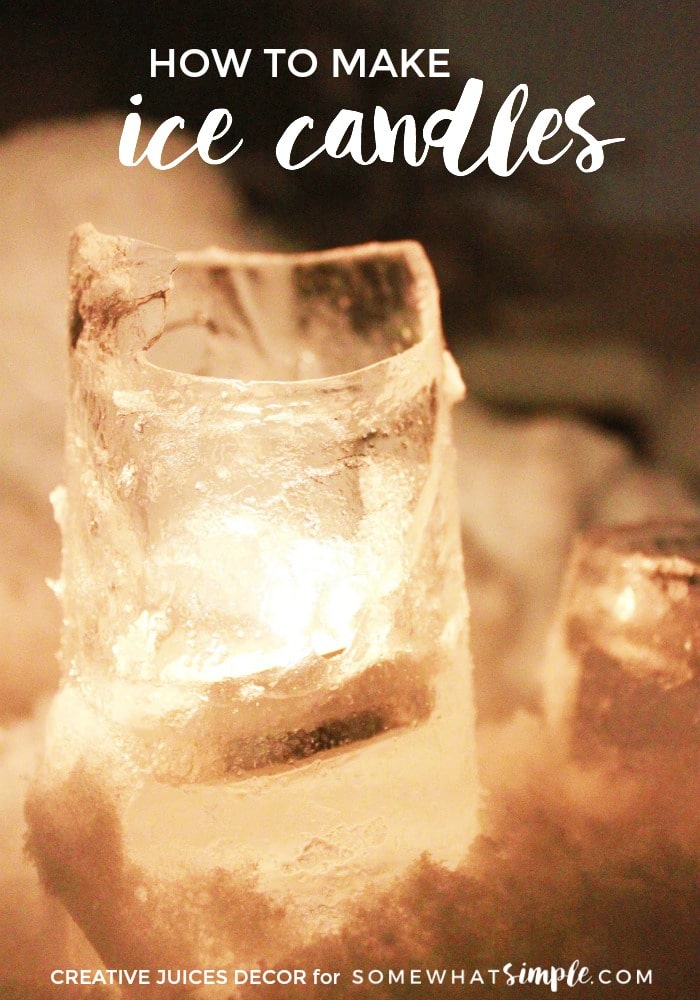 One of the (only) good things about living in a freezing cold area is that things like these ice candles are easy to make and they actually stay frozen!
Last Thanksgiving my aunt had these stacked along the entry to her house. The glowing, sparkly wet candles looked so amazing!  She used large gallon containers but you can literally make them to be any size you want! I practiced with my daughter using small containers, but I think a 5 gallon bucket would look amazing!!!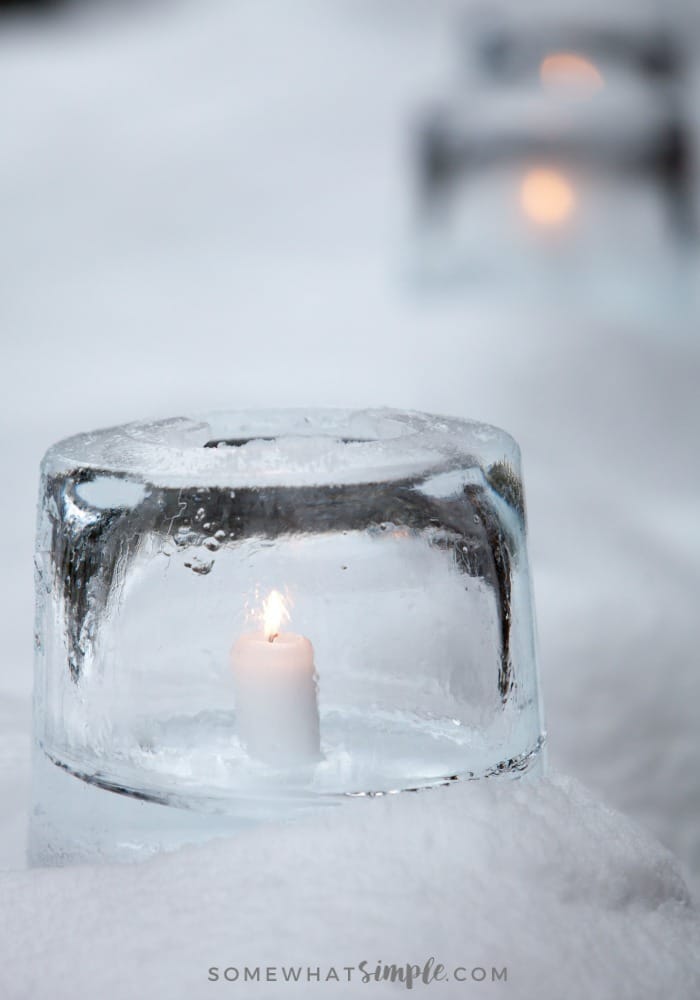 How to Make Your Own Ice Candles
MATERIALS NEEDED –
buckets or plastic containers *
smaller sized tin cans
small rocks
small candle or votive
*Any plastic container that holds water is fine. Beach buckets work well.
DIRECTIONS –
First, fill your bucket with cold water.
Next, put a tin can in the center. Add some rocks to the tin can to weigh it down a bit. You don't want it sinking all the way to the bottom.
Then, freeze the water by placing it outside (if you live in freezing climates like I do!) -OR- you can place it in your freezer. It took our water glasses overnight to get to the correct freezing point.
Once frozen, remove the block of ice from the bucket. You can loosen the ice by tipping the bucket upside down and running some warm water around it.
Once the ice is free from the bucket, remove the tin can from the center. If this is stuck, fill it with warm water and it will come out easier.
Lastly, place a small candle at the bottom and you're done!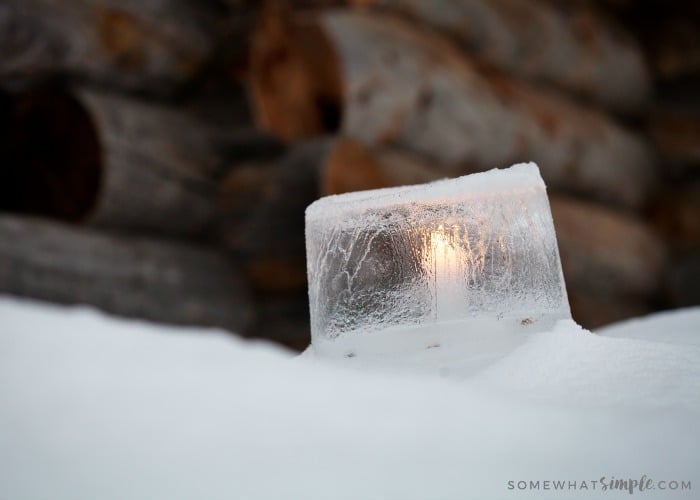 They look pretty during the day AND night!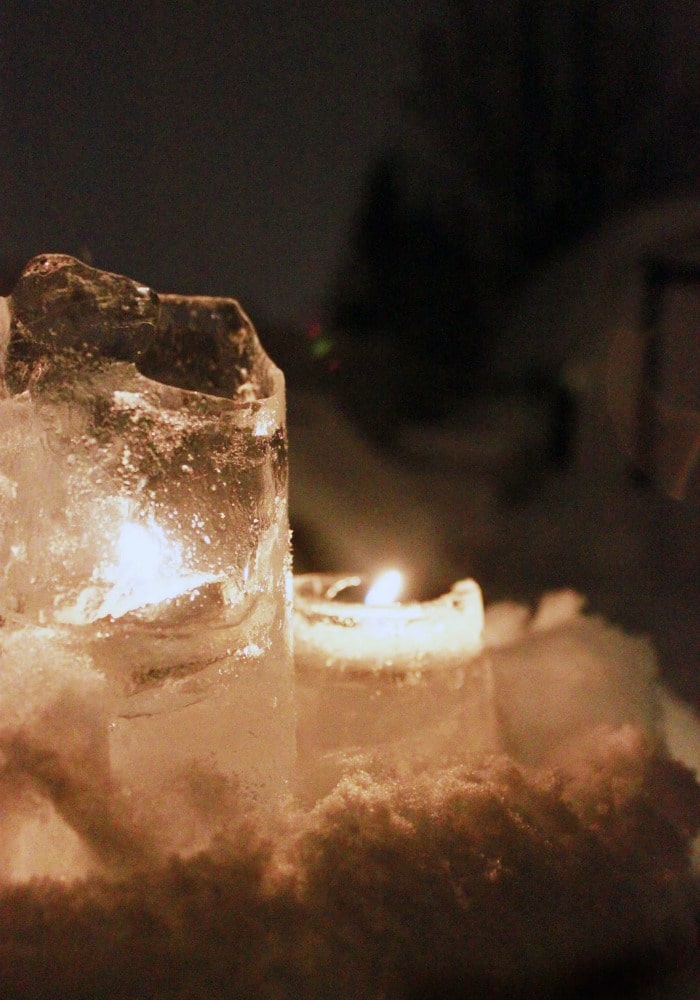 Place them on your porch steps or on the railing of your deck.  It will make such a statement.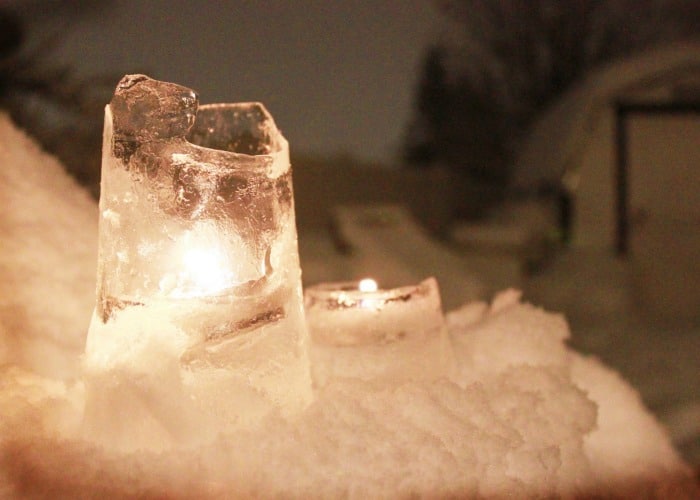 Can you imagine red holly berries or cranberries layered in the bottom of a gallon size one?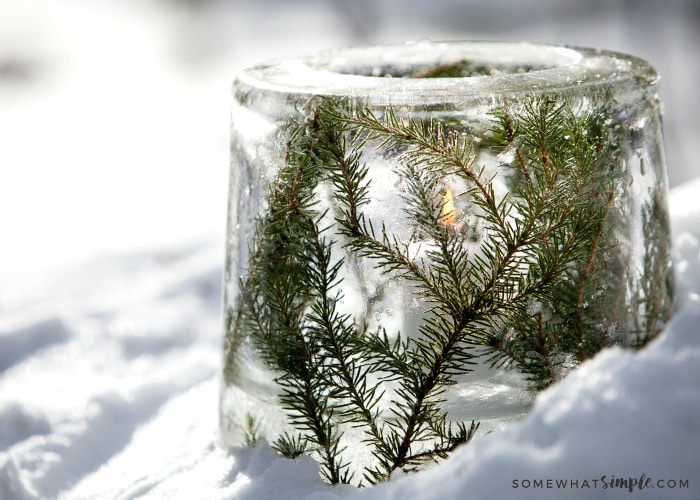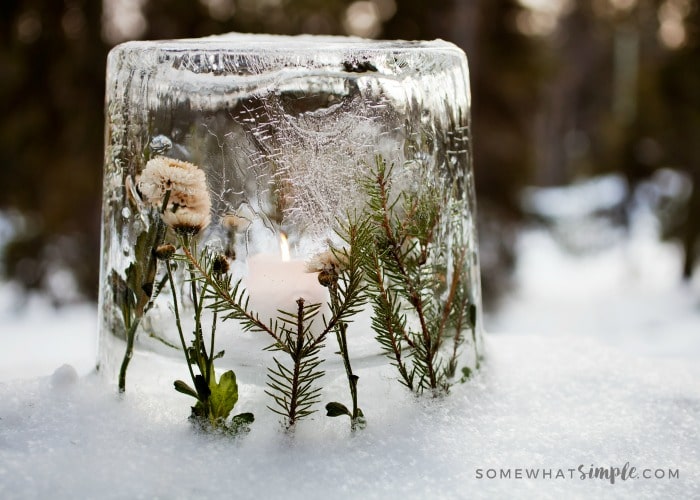 I'm excited to make more!!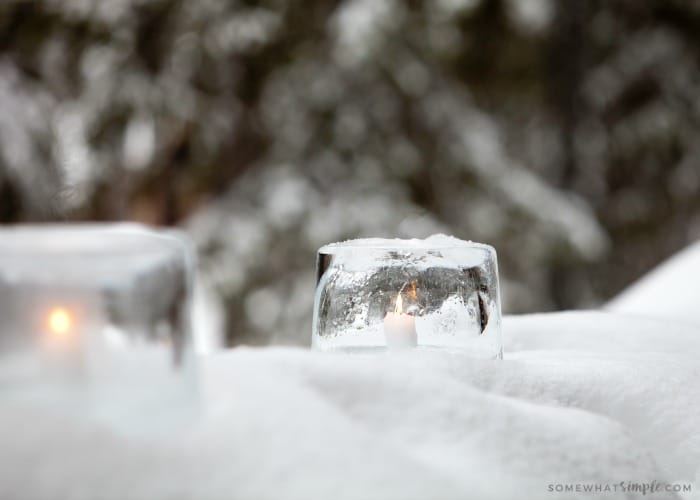 . . . . . 
ABOUT THE AUTHOR:
I'm Selina, an interior designer by degree, artist by heart, and classical musician by years of practicing!  I am married to a wonderful structural engineer and I have three children. For more ideas and inspiration, visit my site, 
Creative Juices Decor.
We originally published this post as a guest post on Somewhat Simple in January 2011. It was updated in 2017 with more photography.