Back to school time means you have the perfect excuse for a new bag. Let's make an Interchanging Tote!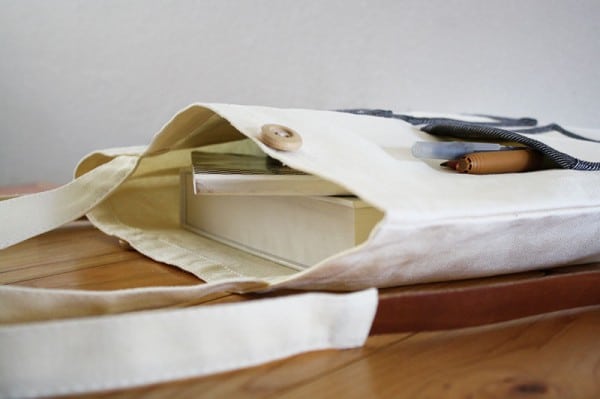 There are bajillions of tote tutes out there.  I know it.  You know it.  But hopefully you haven't completely started to tune them out, because this one is pretty awesome, if I do say so myself.
I'm a sucker for anything with a multifunction.  This, my friends, is a little how-to for turning a bag from tote to backpack, and back again.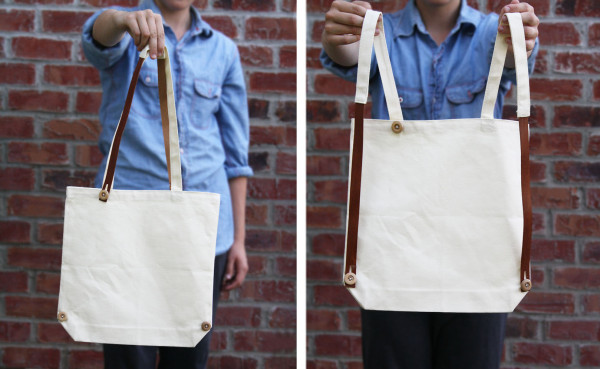 It's cute, it's useful, and it's big enough to hold it all. Tote.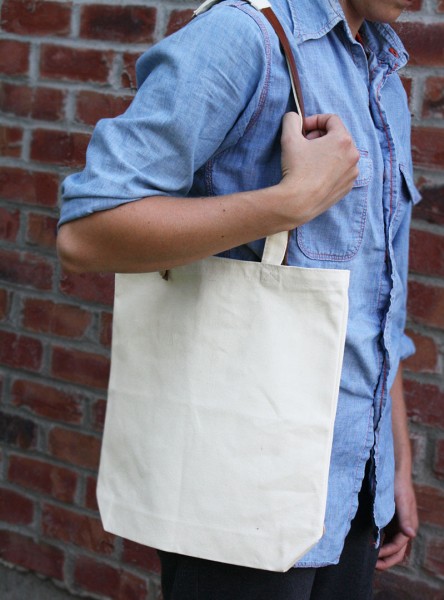 But, you know those days when your bag keeps slipping of your shoulder, no matter how sternly you set it in place, and you just aren't in the mood to deal with it?  Backpack.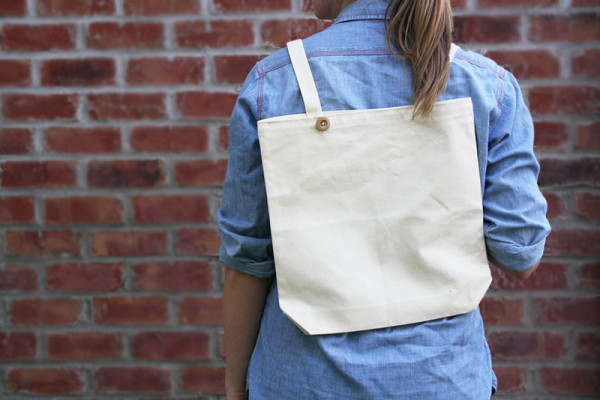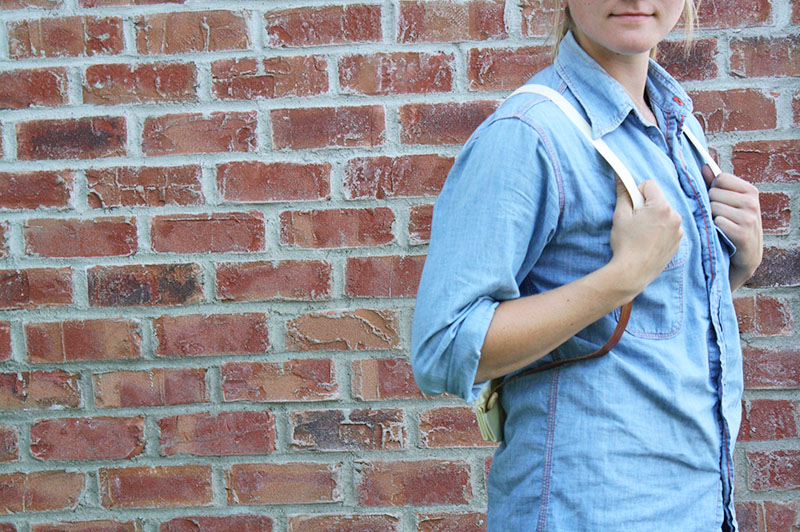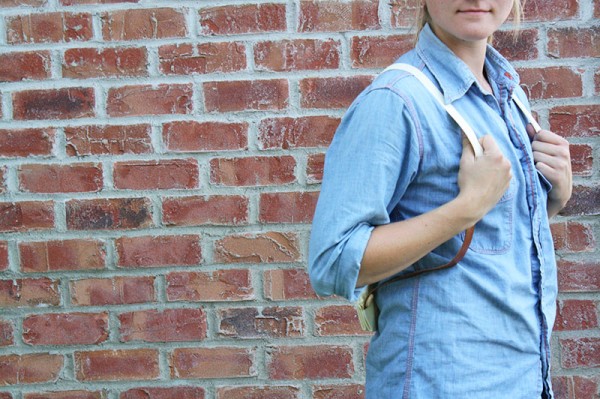 MATERIALS NEEDED
tote
matching thread
4 buttons
(optional) leather straps/ old belt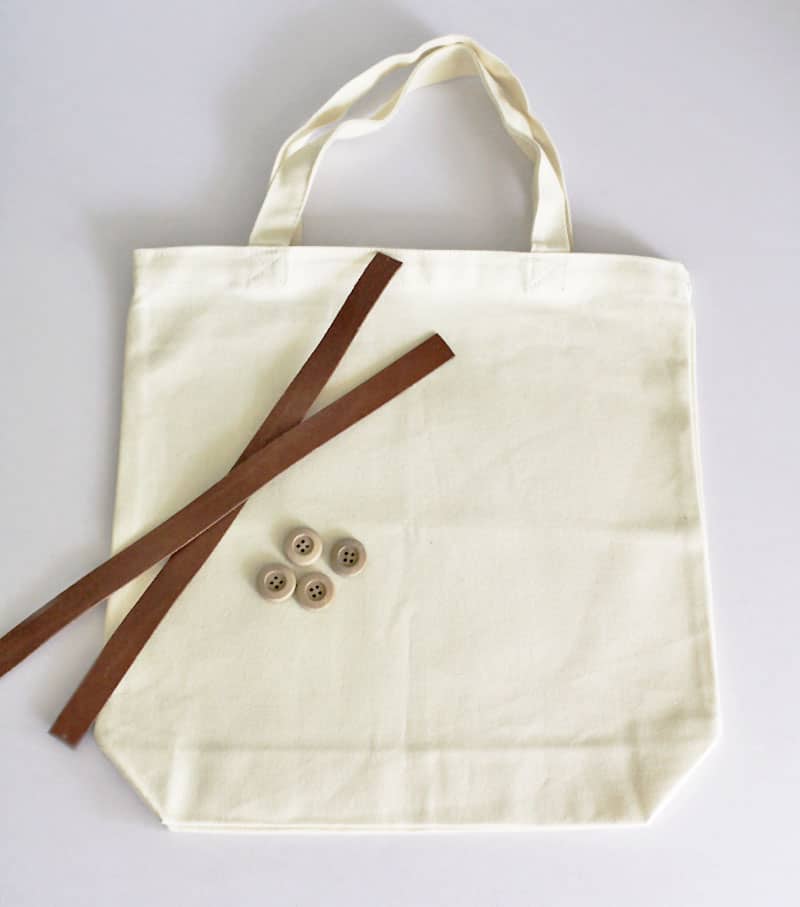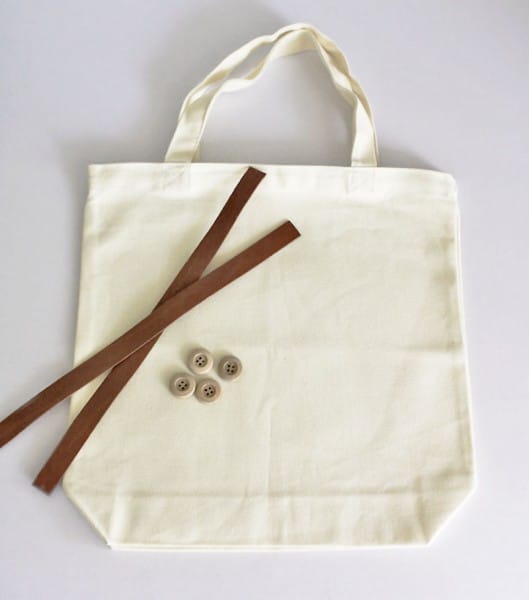 Step 1:  Use a seam ripper to pick one end of each strap free.  You'll want to pick the opposite straps, one in front, and one in back.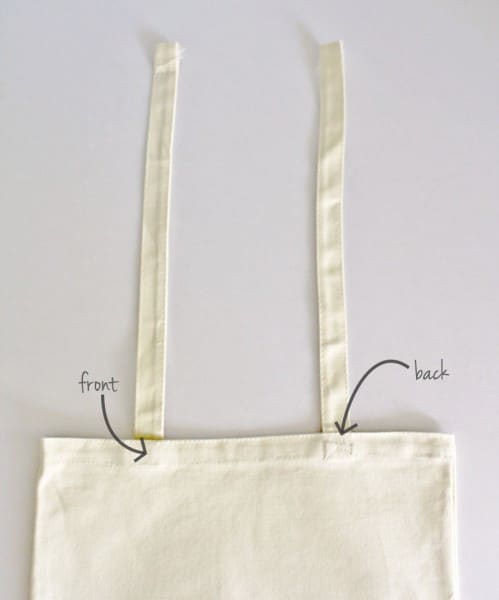 Step 2:  Determine if you'll need to extend the straps of the tote.  If the straps are long enough for a comfortable backpack, you can skip step 3.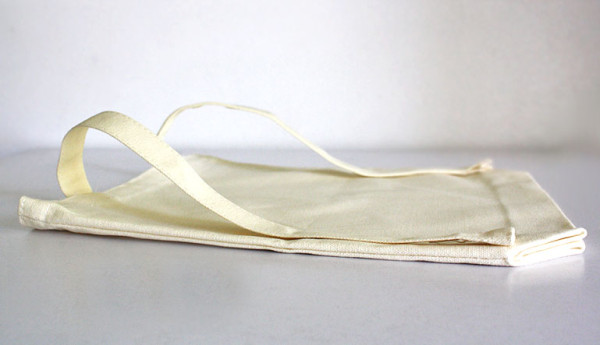 Step 3:  To extend the straps, slip one end of the leather inside the end of the tote strap.  You can use leather scraps or cut an old belt.  Be sure to fold the ends of the tote strap in, to keep it clean and finished.  Do this to both straps.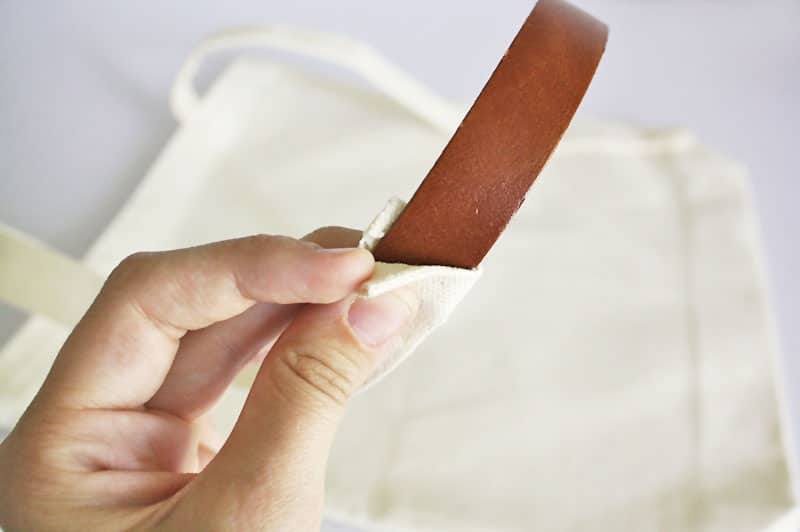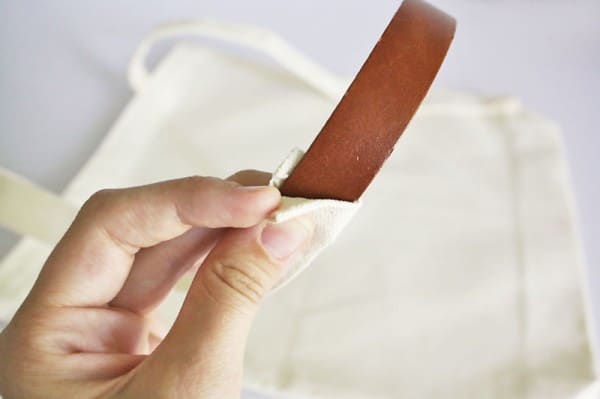 Step 4:  Use the sewing machine to sew over any parts of the tote that were unstitched in step 1 (the ends of the straps and maybe the top edge of the tote).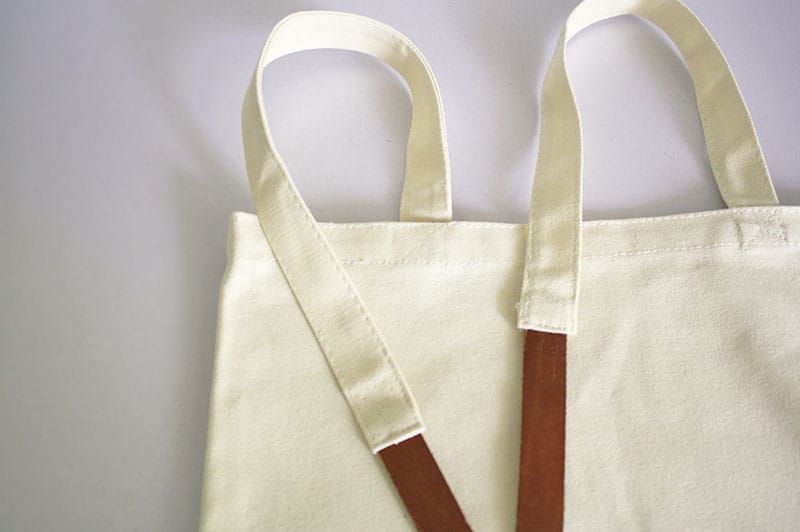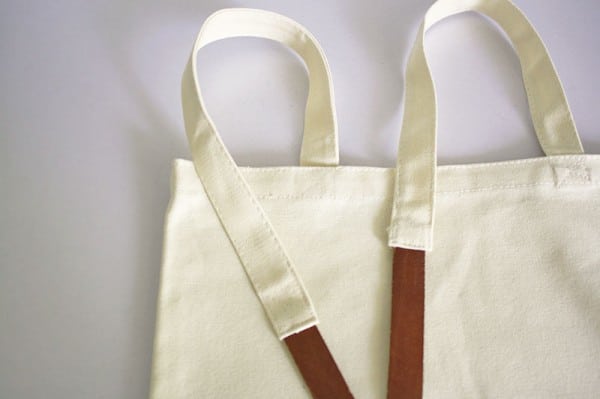 Step 5:  Sew buttons in place for the tote and the backpack options.  The tote buttons should be sewn in the same places where the straps were picked out in step one.  This will put one button on the front of the tote, and one button on the back side.  Sew the other two buttons to the back side of the tote at the bottom corners.
There will be three buttons on the one side of the tote, and one button on the other side.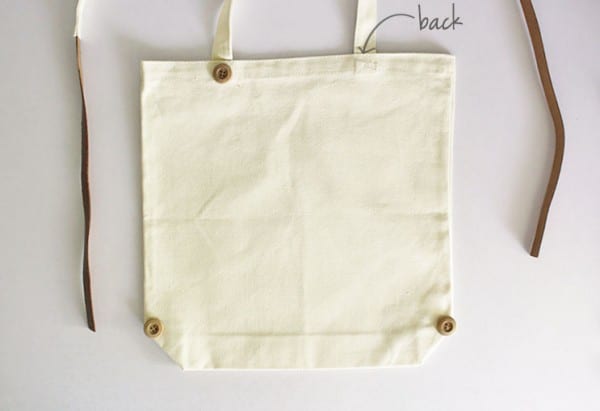 Step 6:  Cut the straps to size, if needed, and add buttonholes at the ends.  With the leather straps, you should be able to simply cut the buttonholes out using a sharp blade.  If you have fabric straps, however, you'll need to sew in a buttonhole.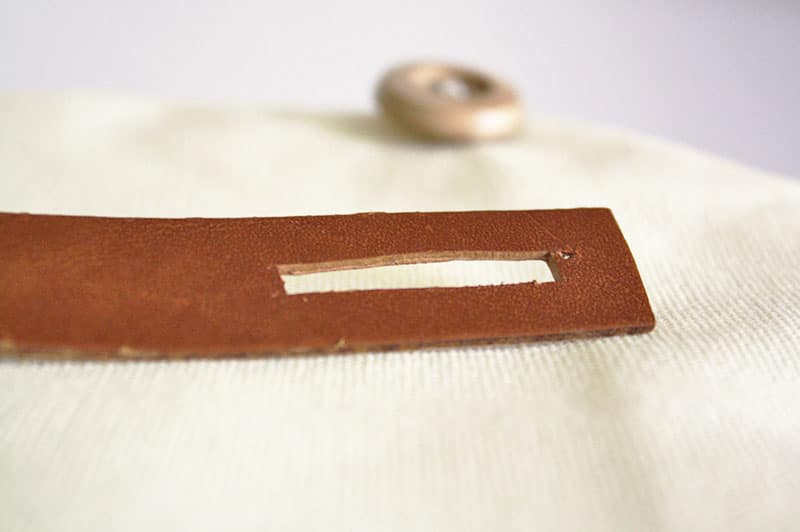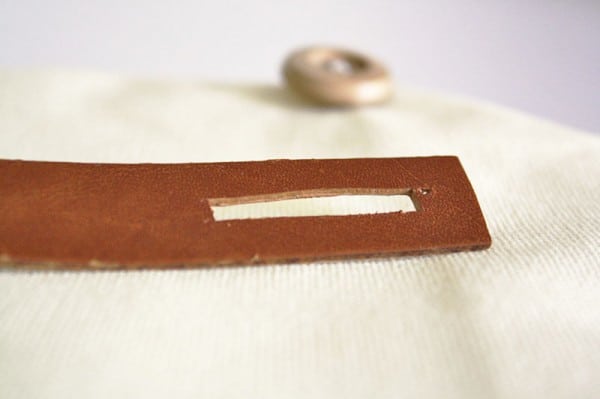 Step 7:  Embellish the bag however you please!  I chose to add pockets to mine using these instructions.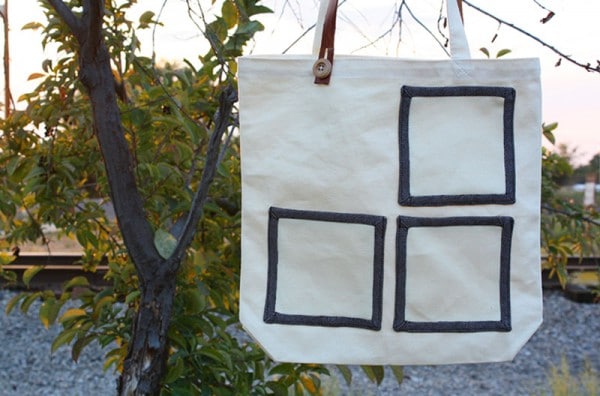 So… what mood are you in?
more yellow spool:
shop // blog // rss // bloglovin' // facebook // pinterest