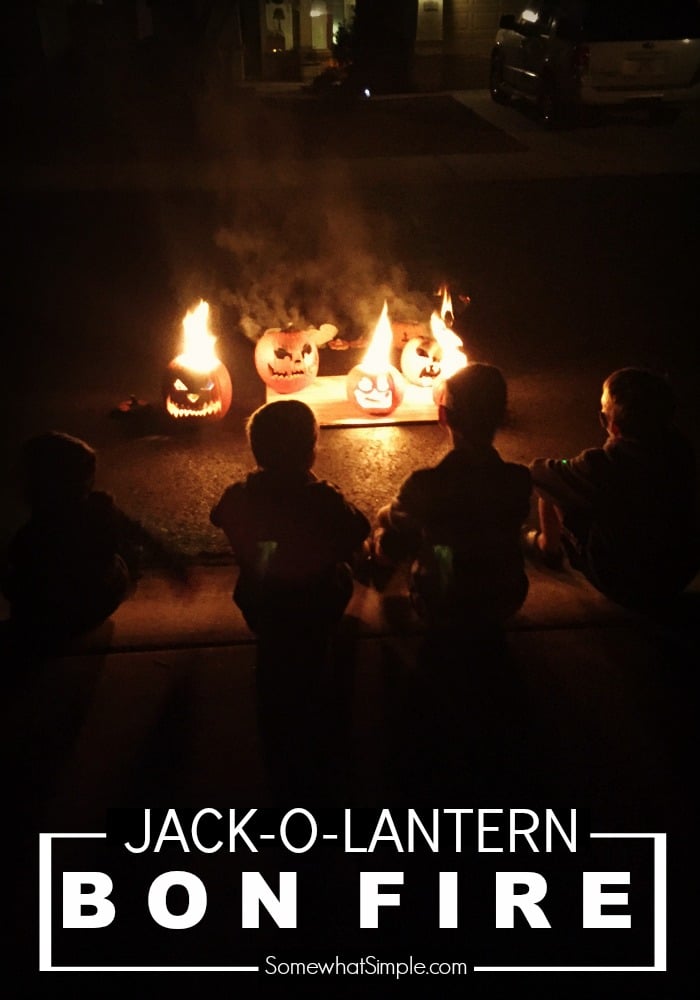 Before you go and toss your carved Halloween pumpkins in the trash, consider this fun family activity: A Jack-O-Lantern Bon Fire. Here is how it works:
The day after Halloween, our sweet neighbors invited us over for a fun get together as soon as the sun went down. We met in front of their house with our camping chairs and treats to share.
The jack-o-lanterns were lined up in the street and each one was stuffed with a roll of toilet paper that was doused in gasoline before we lit it on fire.
The kids thought it was the coolest thing ever- all those flames coming from their pumpkins. And it was fun for the adults too- food, friends, and fire (ha ha!).
We stayed outside for about an hour, and then our kids needed to get to bed. But our other neighbors were still having a great time before all the flames were finally put out.
I think this is going to have to be our new Halloween tradition. Give it a try and see for yourself just how much fun this is!
We should mention for safety purposes that no children were allowed within 5 feet of the burning jack-o-lanterns, and we also had a garden hose right near us, just in case! 🙂