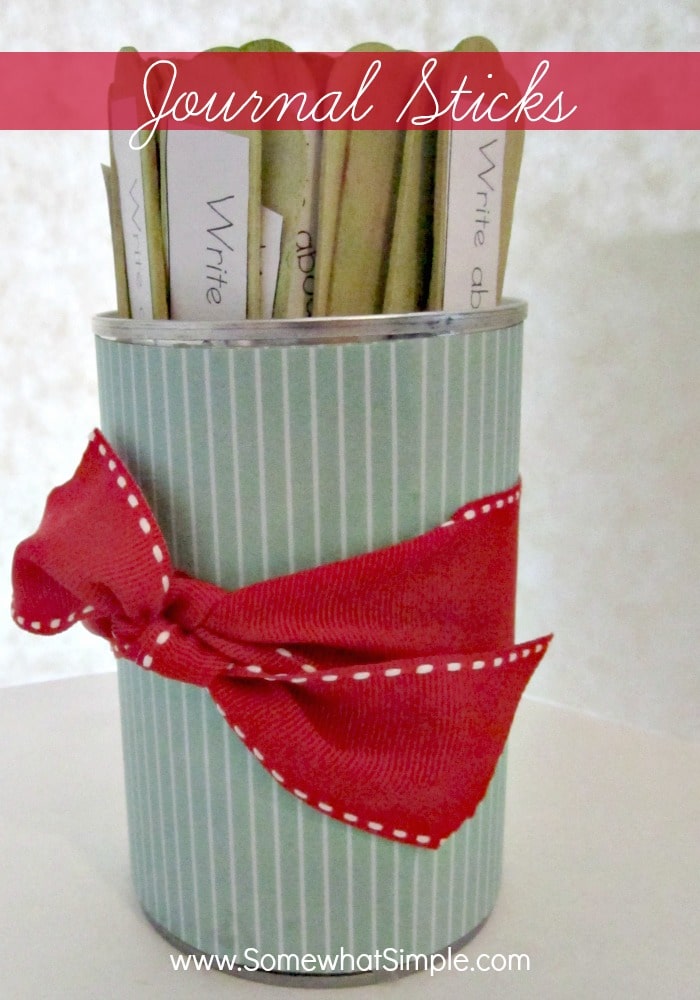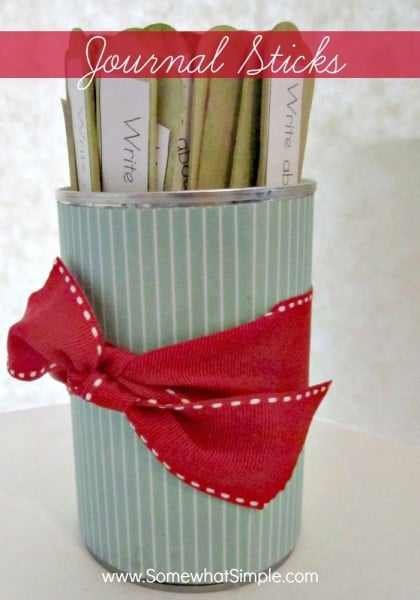 My daughter's teacher asked if I could come up with a fun way to display the journaling prompts she would give the class for journal time. I came up with this fun journal sticks idea, here is what I did: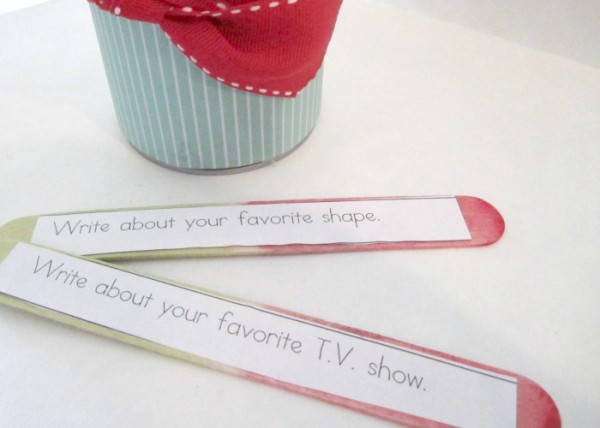 The teacher gave me a typed list of prompts on plain white paper. If you need ideas for prompts, google "Kids Journal Prompts"- a bazillion results will come up!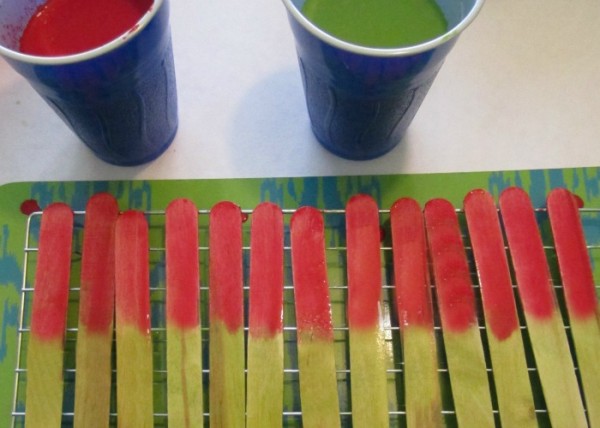 I took some popsicle sticks and dipped half of each stick into watered-down green paint and then dipped the other half into watered-down red paint. I let them dry completely. Then I glued each prompt to one side of the popsicle stick.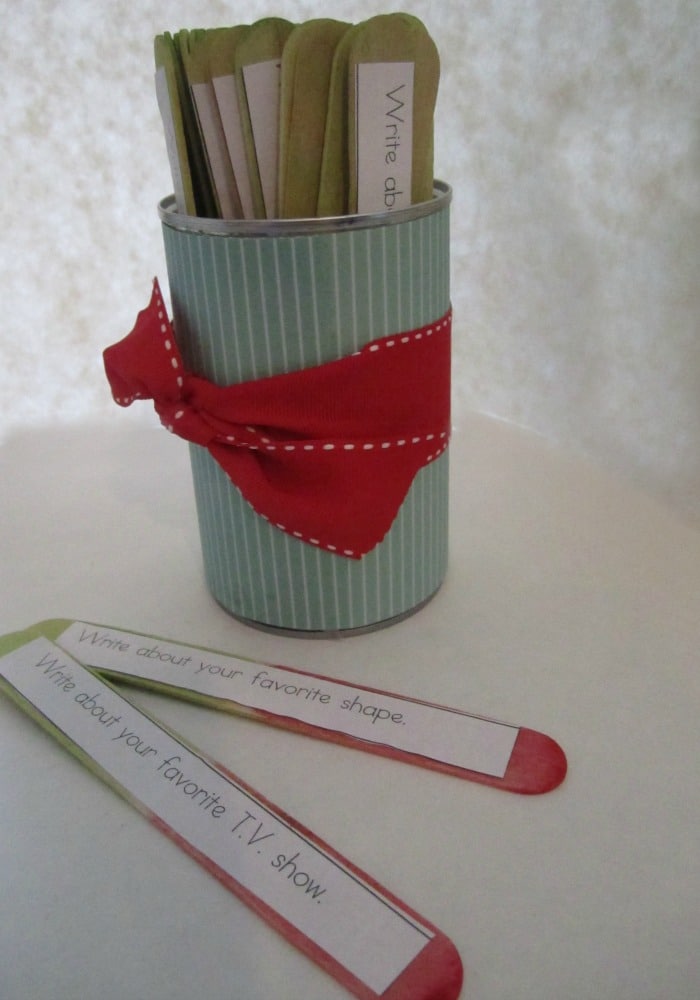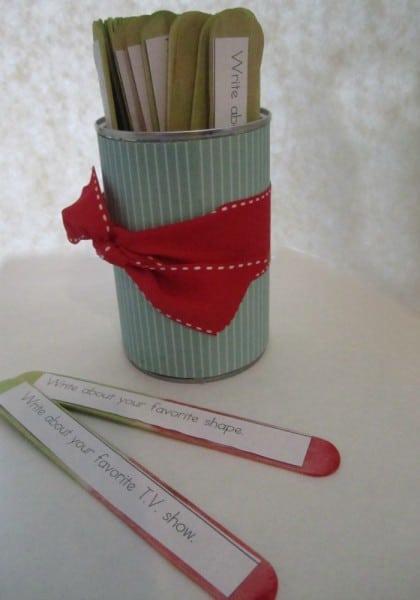 Lastly, I placed each stick inside a decorated tin can (a soup can covered in scrapbook paper and ribbon) with the green side of the stick facing up. Now when the teacher pulls a stick out, she'll return it to the can but with the red side facing up so she knows not to grab that one again!
Cute and functional!