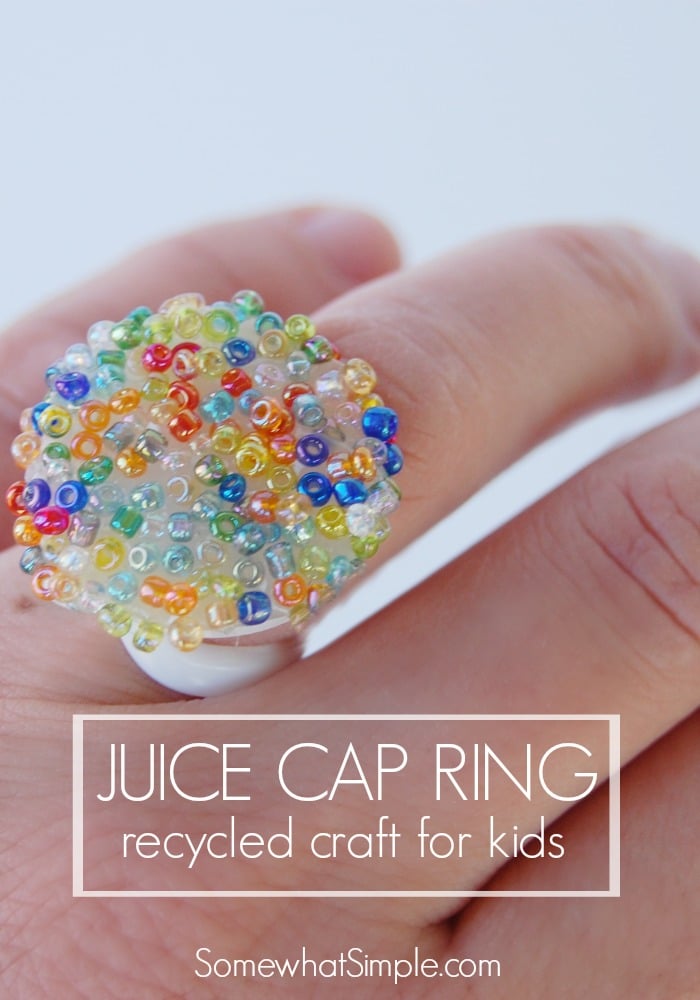 My daughter loves to use the caps pulled out of juice cartons as rings- seriously, everything is an accessory to her! Last week I decided to dress one up for her and turn it into something a little fancier with some beads. I won the "Best Mom Ever" award that day! It was a huge success, she loved it! Here is how to make your own juice cap rings:
MATERIALS:
plastic caps from juice or milk cartons
hot glue gun and hot glue
small beads, glitter or sequins
DIRECTIONS:
Remove plastic cap from carton. Thoroughly clean and dry.
Pour a small amount of beads into a bowl, then apply hot glue to the entire surface of the cap. Quickly dip the cap into the bowl of beads and gently press the beads into the glue- but be careful so you don't burn yourself!
Allow the glue to cool completely before wearing.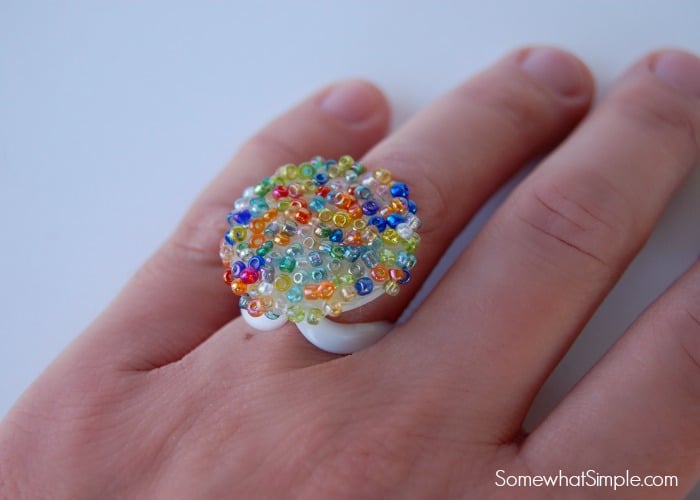 It should be mentioned that these rings are best for older kids. I wouldn't trust my one year old not to put it in her mouth and swallow the beads and/or the entire ring!
These simple rings would also be a fun craft for kids to make for moms and grandmas for Mother's Day!
Have fun!