This post is sponsored by P&G. Save on NEW Gain Flings and Tide Pods at Target. Text CLEAN to Target (827438) for mobile coupons*.
*Message and data rates may apply. 1 message per request. http://m.target.com/spot/sms/coupon-alrts-terms for Terms, Conditions, and Privacy Policy. By texting the key word to us, you agree to receive an autodialed text message from Target at the mobile number from which you sent your request. Consent to receive messages is not a condition of purchase.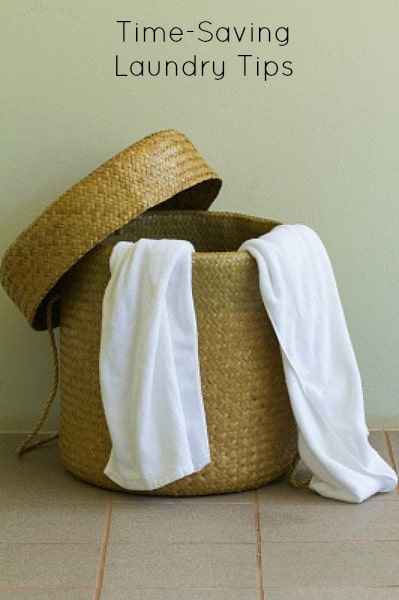 The past few months I've been trying reeeeealllly hard to be better at getting the laundry done. I am still so far from perfect (ask my kids) but today I want to share with you 5 laundry tips that are helping me slowly win the war over the piles and piles of our family's clothes.
1. Don't Sort Your Laundry
You're probably thinking, "Did she just say not to sort my laundry?!" Yes, yes I did. This was a tip I was given a couple years ago from Laura. She was a witness to one of my "I hate laundry" rants (I think on Twitter or Facebook?) and she simply said, "Don't sort it. It goes against everything we've been taught, but it saves time."
And guess what-  she is right. Here is an excerpt straight from Laura's site, I'm an Organizing Junkie:
"Each child still has a laundry basket in their room but rather than do everyone's laundry all at once, I do one child's load at a time.  In other words I throw their whole basket of laundry into one load WITHOUT separating the whites and colors…gasp!  …. I thought for sure the colors would run but they didn't.  ….I just add about a 1/2 cup of vinegar to each load to help set the colors and keep them from running.  I've yet to wreck a piece of clothing doing it this way.  Although note of caution wash new red items and denim separately the first time. I've eliminated the entire sorting process all together.  Gone.  As in I no longer spend any time trying to figure out whose socks are whose.  Sorting clothes is highly overrated :)"
Read all about Laura's time-saving system HERE.
2. Get Rid of Clothes Every Few Months.
If you have sentimental attachments to certain items of clothing, this can be a tough one. But it feels so freeing and refreshing to donate or sell clothes that are taking up space in your closets and taking up room in your laundry pile. Often times I end up purging out of anger- usually when I am folding piles and piles of laundry- and I think to myself, "She doesn't need 50 shirts- 10 is just fine!" and so I go on a purge, saving only what looks and feels best and parting from the rest. It always makes me feel better, mainly because I know less clothes means less laundry to wash and fold!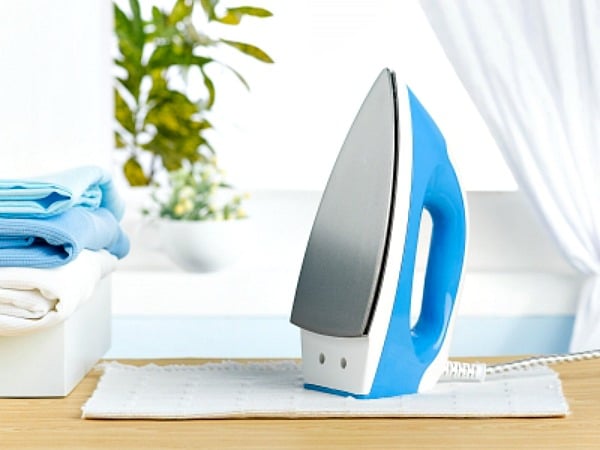 3. Make Your Laundry Room a Nice Place to Be.
Try to bring as much happiness into your laundry room as possible by painting it a bright, fun color. Add some cute baskets and other fun decor. Take care of your washing machine so it not only runs nice but looks nice too. Here are a few posts you'll love with tips on how to turn a room with a never-ending chore into a space you can enjoy working in:

4. Find a Detergent You Love.
I grew up in a home where there was 1 brand of laundry detergent used and one brand only- Tide! Tide detergent not only cleans my clothes really well, it also smells like "home" and I love it! I was recently sent a package of the Tide Pods (available at Target) and I was happy to review it. The concept of this detergent was intriguing– Tide Pods consolidates all elements of washing laundry into one simple step, which saves time and effort. Just toss it in with a load of clothes and wait for the magic to happen! Plus my 11 year old even said, "Mom, when you use this detergent, can I help you with the laundry?" So I had an automatic helper, which was bonus points right from the start.
You know what they say, "Great things come in small packages" and these little pods have a serious "wow" factor. I love that such a tiny thing can create great results.  I did notice that it definitely did "clean, brighten, and fight stains" as it said it would. In fact, my whites seemed especially white, and the smell was just as fabulous as the other Tide detergent I've been used to smelling for 30 years.  (Now if I can just get these Tide Pods to fold and put away my clean clothes… that would be magical!)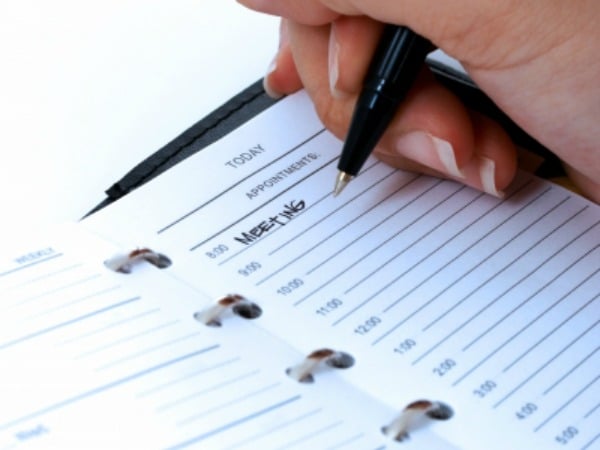 5. Be Consistent.
It wasn't until I made a special day and time for laundry that I ever stopped drowning in piles of clean clothes. I used to wash and dry them whenever the hampers were over flowing and then I'd set the clean clothes on the counter in my hallway until I could get around to folding them. But because folding laundry was not my favorite thing to do, I wouldn't ever fold them. They sat there, getting more and more wrinkled, being dug through by me and the kids until one day I would finally "get around to it." Now, each Monday at noon while the older kids are at school and the younger kids are down for naps, I do my laundry. For 2 and a half hours. And guess what, I actually find folding those piles somewhat therapeutic. Truth is, making time for it made all the difference. I plop down in front of the TV and don't let my mind get distracted by things I'd rather be doing. Monday afternoon is my laundry time and I try my hardest to get whatever I can washed and put away in that relatively short amount of time. And whatever doesn't get done waits 'til the next week.
You might think these tips are so basic and no big deal, but I have found that little things go a long way, not just in laundry but in all parts of life.
I would LOVE to hear your laundry tips! What saves you time and money or makes doing laundry more bearable for you? Leave me a comment and we can all learn from each other!
This post is sponsored by P&G. Save on NEW Gain Flings and Tide Pods at Target. Text CLEAN to Target (827438) for mobile coupons*.
*Message and data rates may apply. 1 message per request. http://m.target.com/spot/sms/coupon-alrts-terms for Terms, Conditions, and Privacy Policy. By texting the key word to us, you agree to receive an autodialed text message from Target at the mobile number from which you sent your request. Consent to receive messages is not a condition of purchase.
Image courtesy of markuso, Stuart Miles & John Kasawa / FreeDigitalPhotos.net