The darling lemonade stand sign free printable will give your kids the cutest lemonade stand in the neighborhood!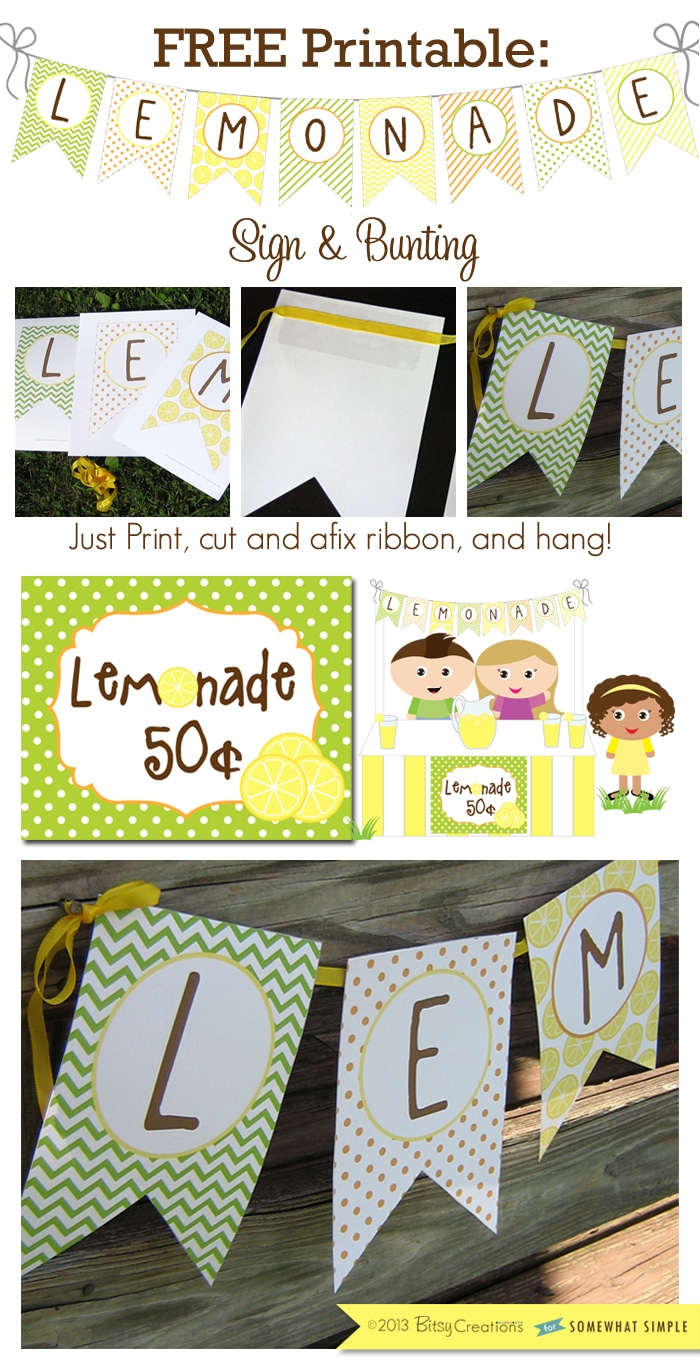 Summer is here and we're working hard on making our large list of fun projects and activities! What's on your list? Are there things your kids have been talking about for weeks? Do you have any favorite childhood memories you want to share with your children? If "Having a Lemonade Stand" is on your list, this post is for you! We've created some free lemonade stand sign printable for you to pull of the cutest stand in the neighborhood!
Lemonade Sign Idea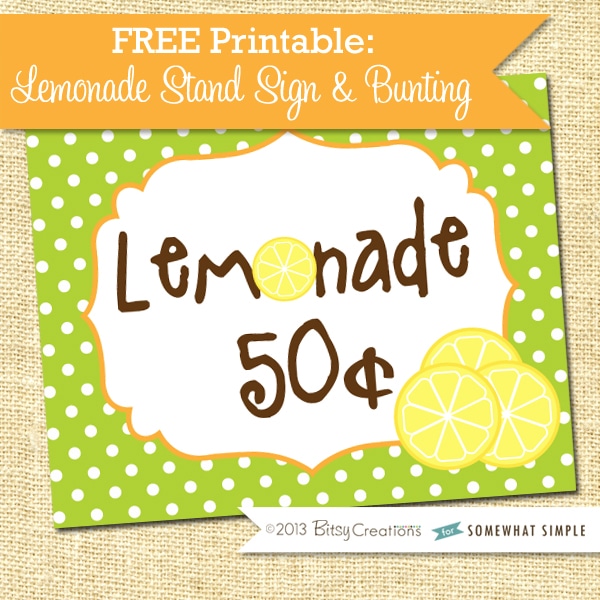 This adorable lemonade stand sign is an 8×10 PDF- just click on the link below to download, save to your own computer, and print.
Download 8×10 inch Lemonade Sign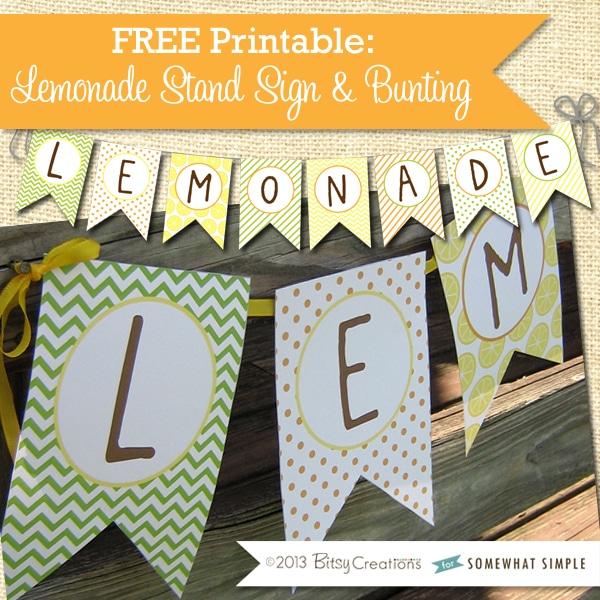 And don't forget the bunting that spells out "Lemonade"! Each letter measures about 7 x 10 inches and comes with cut lines. Save the PDF to your computer, print, cut out, and string it up!
I found the easiest thing was to just get some brightly colored ribbon and actually tape it (using packaging tape) right onto the back of each banner piece. Another way to do this would be to punch holes with a hole punch–two to each banner piece–and string through. I'd still go ahead and put a little tape or glue on the back to make sure those pieces aren't going anywhere. If there's a beautiful summer breeze like there was for me when I was testing this out, you'll want to be sure the banner pieces stay put!
So add "have a lemonade stand" to your summer to-do list! We have all you need here–minus, of course, the delicious lemonade!