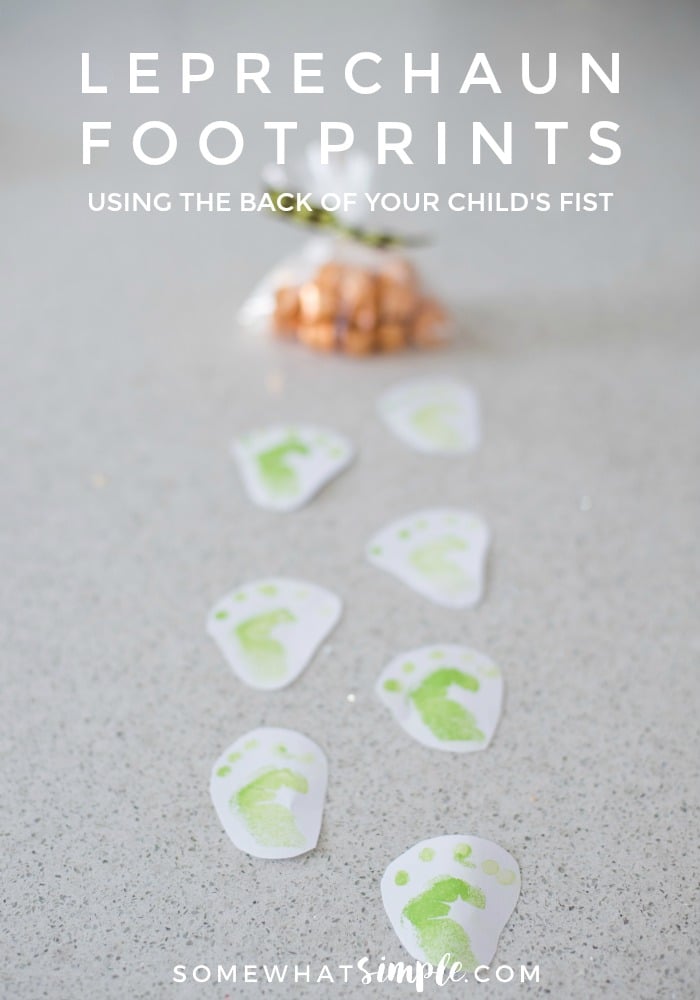 These darling leprechaun footprints are made by stamping the backside of your child's fist! So simple and fun – your kids are going to LOVE this!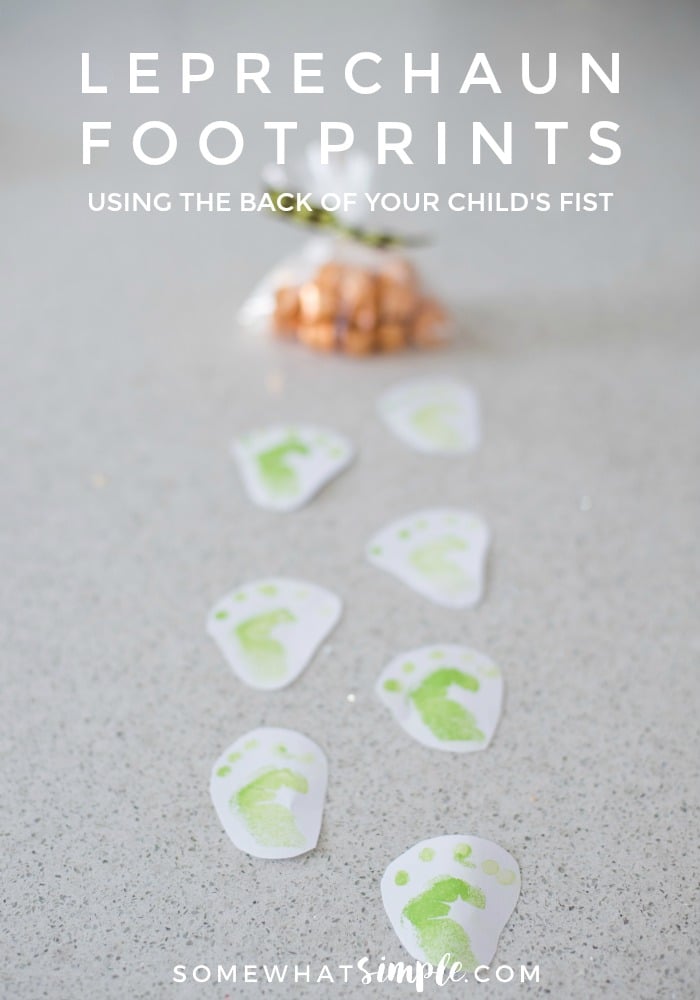 One afternoon last week, me and my 2 youngest kids spent some time making these fun Leprechaun Footprints! They are so simple and fun, and the kids got a kick our of watching their little fists turn into footprints. After they were made, I used them to reveal several "hidden treats" for my kids to find. Every few days, they'd come home from school and see these footprints on the floor or counter and they'd know to follow them to find something special. It was such a fun activity – you HAVE to try it with your family!
Here is a video of the simple tutorial. The written process is below.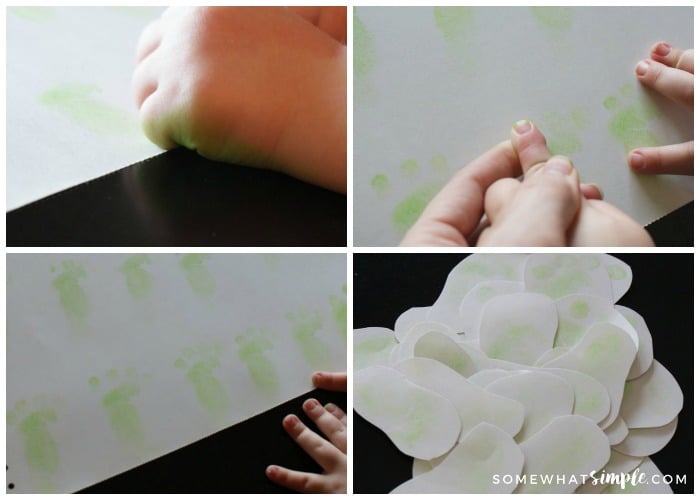 Leprechaun Footprints
SUPPLIES –
white paper

green stamp pad

scissors
treats
…and some little fists!
DIRECTIONS –
Tell your child to make a fist, then press the backside firmly on the stamp pad.
When you get enough "footprints", its time to add the "toes". Do this by using your child's pointer fingers and "stamping" 5 dots over each "footprint".
Cut out each footprint and get ready for a fun scavenger hunt! Place them around your house so your kids can follow them and find a special prize! I've had these lead outside my house to bags of candy on the porch, or laying on the floor leading into the pantry or cupboard with a special after school treat.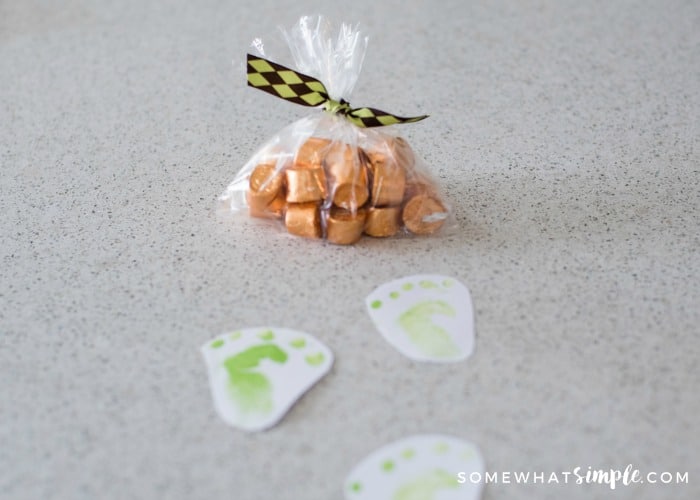 Such a fun St. Patrick's Day activity – don't you think?!?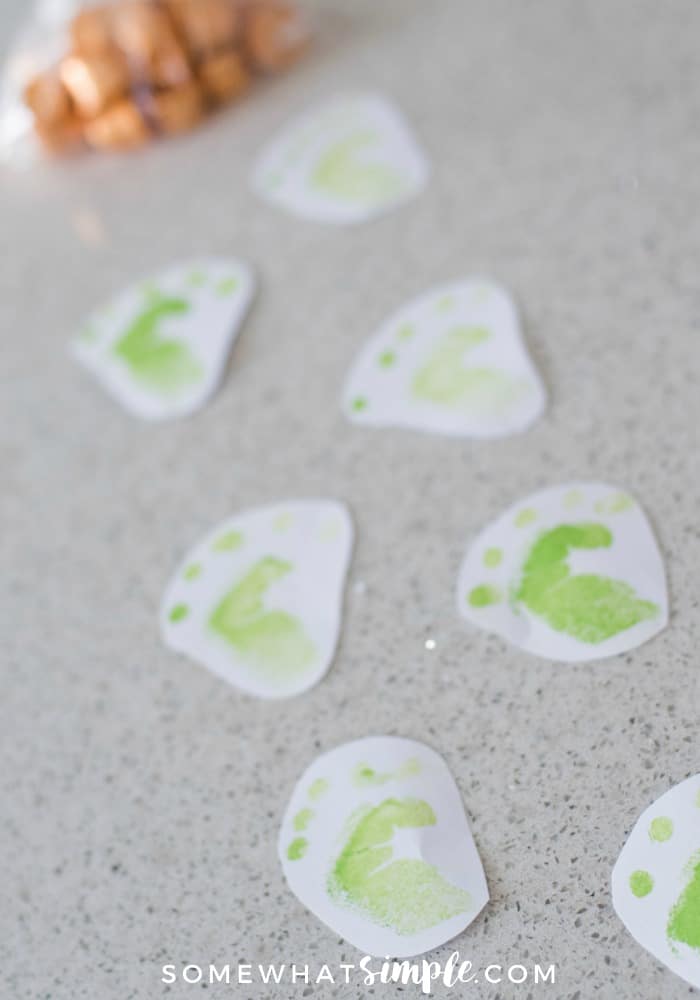 Have a happy St. Patrick's Day everyone!!
. . . . .
This post originally published on Somewhat Simple in March 2010. It was updated in January 2017.