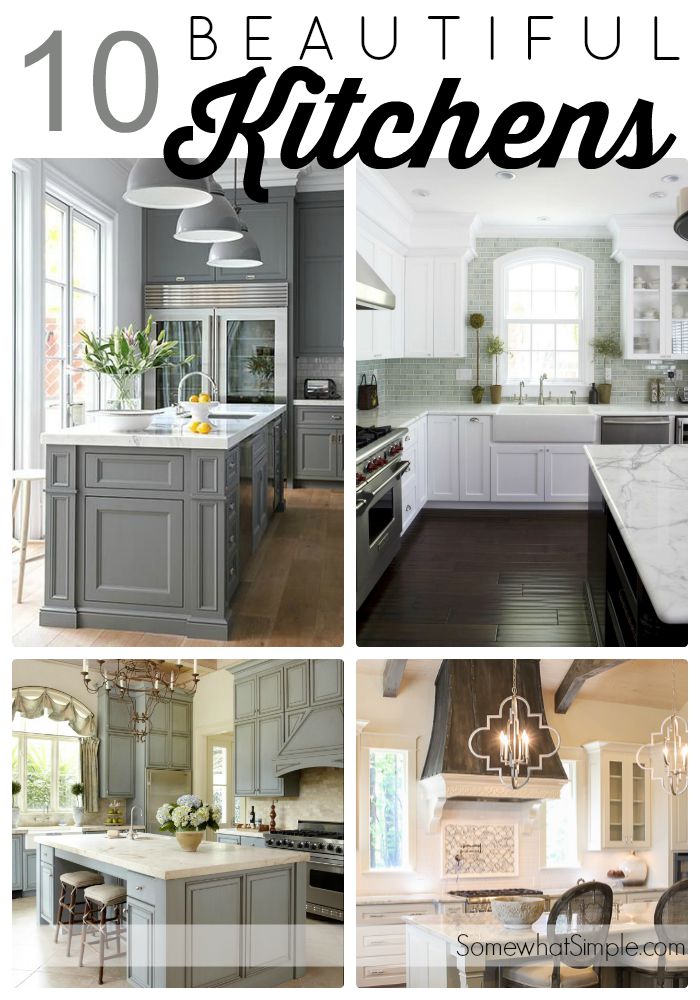 Are you building a new home or remodeling your kitchen? We've got some great ideas just for you! Your kitchen is one of the most important parts of your home, whether you like to cook or not! Finding a design that satisfies your taste and fits into your budget can be a bit tricky. But we are here to help make the kitchen design process of your new space as enjoyable as possible! Here are ten beautiful kitchens we love! Take a look at this fabulous inspiration-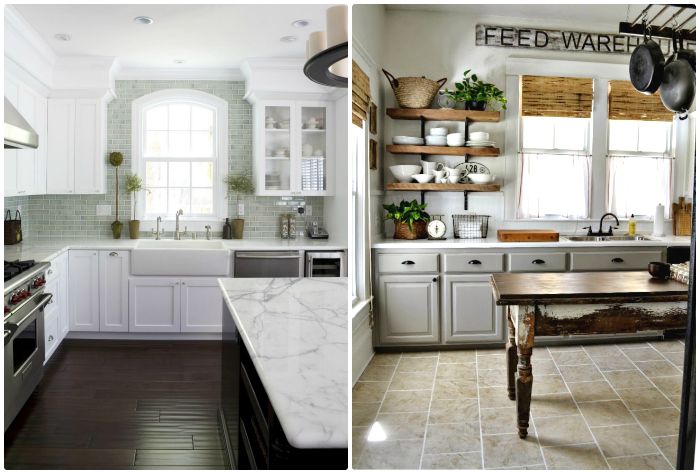 1. Traditional white cabinets, Calacatta marble countertops and a charming farmhouse sink, from designer Mary Jo Fiorella on HGTV.
2. Grey cabinets with open shelving from Our Vintage Home Love.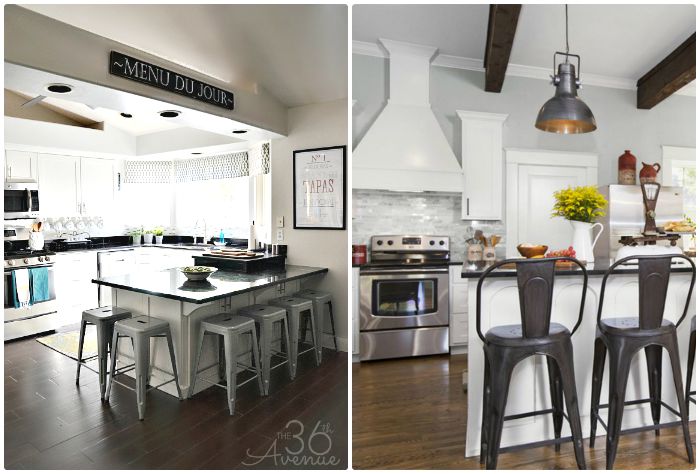 3. White cabinets with black counters from 36th Avenue
4. Rustic industrial kitchen, from designer Joanna Gaines on HGTV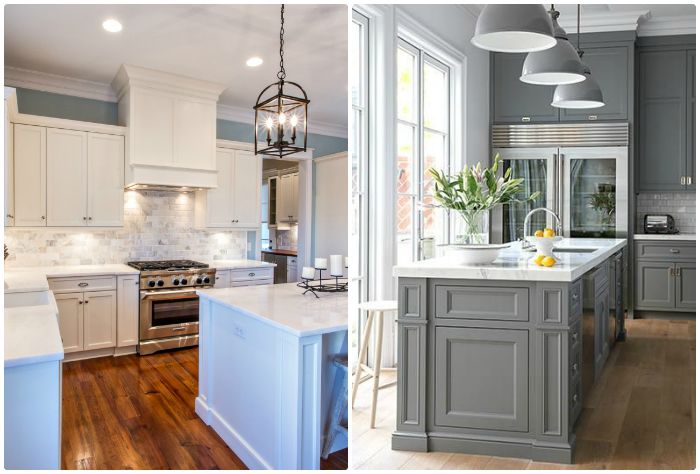 5. White cupboards with white counters and light blue walls, from Jackson Built Homes
6. Grey cupboards with light marble counters, from Susan Greenleaf on Young at Heart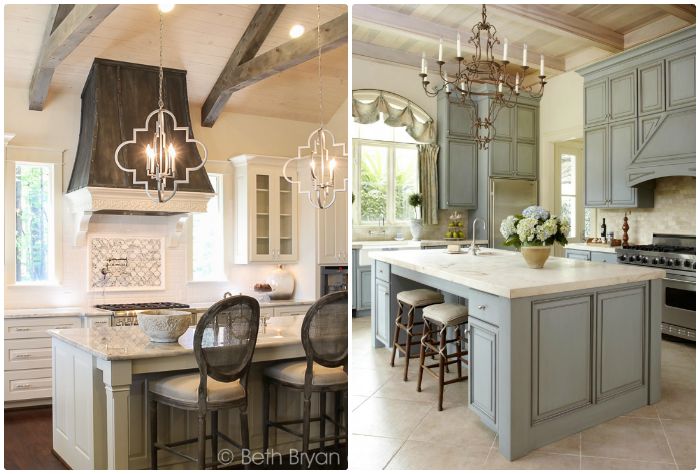 7. Sleek, rustic charm, from UnSkinny Boppy
8. Simple blue elegance, from BHG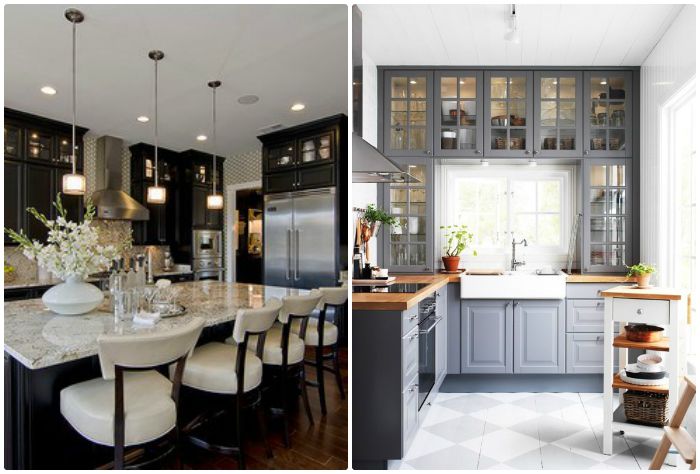 9. Dark espresso cabinets with marble counters, from houzz
10. Dark grey/blue cabinets with butcher block counters, from IKEA on The Kitchn
. . . . .
I feel like cooking in these spaces would make mealtimes so much more enjoyable!
What do you think???