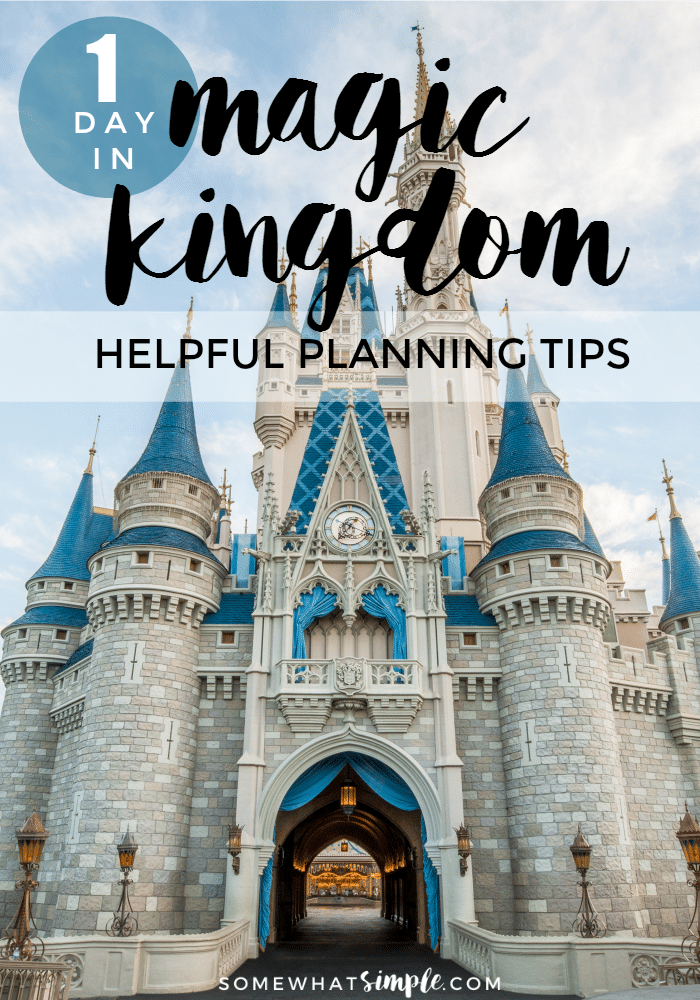 Overwhelmed at the thought of trying to see all of Magic Kingdom in a day? We are here to help!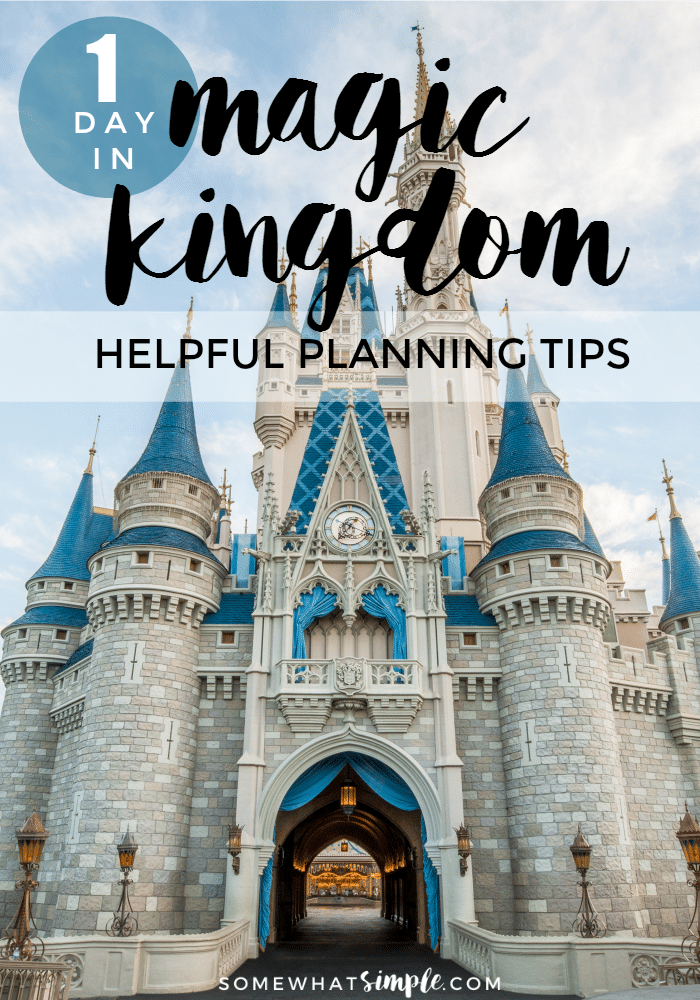 Disney is one of the most magical places on earth that everyone should see at least once. While all the parks are fantastic, if you are really looking for the magic you must go to Disney's Magic Kingdom. That is where all the princesses live with the princes and the magic really happens. When you plan a trip to Disney you have so many things to see and do that it can be hard to figure out how long to stay at one park. Time is a hot commodity and doing one park in a day may seem a little overwhelming. But you can do it and we will show you how!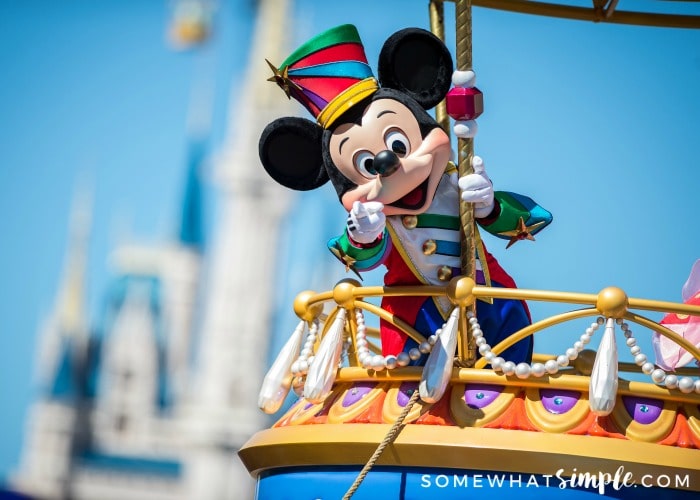 Before you completely decide to do Magic Kingdom in one day there are several things to think about. How old are your kids? If they are still really young it may not be wise to do one park in one day. If you are running from ride to attraction and back again you may be asking for a melt down. If they melt down your careful planning may go out the window. How important is it for you to see everything? For a lot of people Disney is a once-in-a-lifetime experience and if you want to see it all it may be best for you to split the time. All of these should be important things to consider before deciding to do one whole park in one day.
How To Do Disney's Magic Kingdom in a Day
1. Plan, Plan, Plan, and Plan Some More
Magic Kingdom is divided into six main areas; Main Street, U.S.A., Tomorrowland, Fantasyland, Liberty Square, Frontierland and Adventureland. We have to be realistic and just say off the bat that it is impossible to see everything in one day. So you need to plan, plan, plan, and do more planning. Go online and look at all of the attractions and pick out at least five that are must-dos. Pick your character dining and then your quick service. After you figure all that out you need to look at the map and decide which characters you want to see in those areas.
One of the best tips we have ever received?
When entering the park go left.
Most people are inclined to go right and head toward Tomorrowland. Do the opposite and you will bypass some of the crowds!
2. Use FASTPASS
Fastpasses allow you to move to the front of the line when you return at a later time. They are really easy to use. Once you you've registered online and linked your tickets you can choose which rides you want to use your FastPass on. For each park in a single day you can make up to three selections. It is a great way to skip the line and move fast through those must-do attractions. Also, you can use FastPass on the character meet and greets!
3. Go During Off-Season
To be honest we are not sure if there is an "off season" anymore but we can say that September-Nov (before the holiday season) and late January-March seems to be a little slower. If you need to do the parks in one day, definitely do not plan to come during the holidays or summer. Those are the peak seasons and wait times are bad, even with FastPass. If you have to go during that time do some extra planning.
4. Arrive Early
Not only will you want to see the special opening of the park but being the first in line to get in could speed up wait times for your child's favorite ride or must-do activity. Another really great piece of advice we received was to do Cinderella's table for breakfast. Make the earliest possible reservation and a lot of times you will be the first in the park. This is also a great way to get special pictures in front of the castle before the crowds rush in.
5. Stay on Property
It may be super tempting to stay off-site and get cheaper accommodations. But if you are on a time-crunch it is best to spend the extra money and stay on property. Staying on property comes with some great perks like: Transportation to and from the parks, extra magic hours, and early access to FastPass+. Staying on property could really help you do all the things you want to do in one day.
6. Stay All Day
If your children are old enough plan on staying the whole day, well into the night. Not only will you get to see an amazing Fireworks show but the lines tend to be shorter because a lot of people have left with the smaller kids.
7. Skip The Parades
Unless they are a must-do, skip the parades! Lines are shorter during the parades. Also, it is a great time to grab some quick service because everyone is at the parade and not sitting at the tables!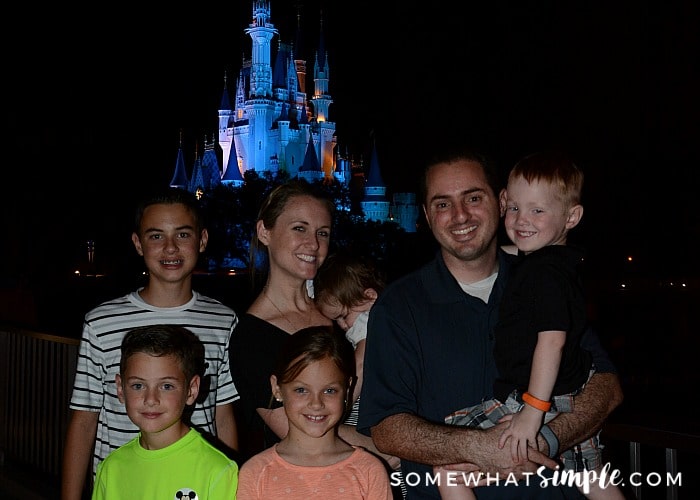 With these tips and a lot of planning you can visit Magic Kingdom in one day and have a lot of fun doing it! Go in with an open mind and realize it may not work out exactly as you wanted. Don't be upset if it doesn't go exactly as you planned. Because sometimes when the plan falls apart is when the magic really happens!
*All photos are from our Disney PhotoPass.