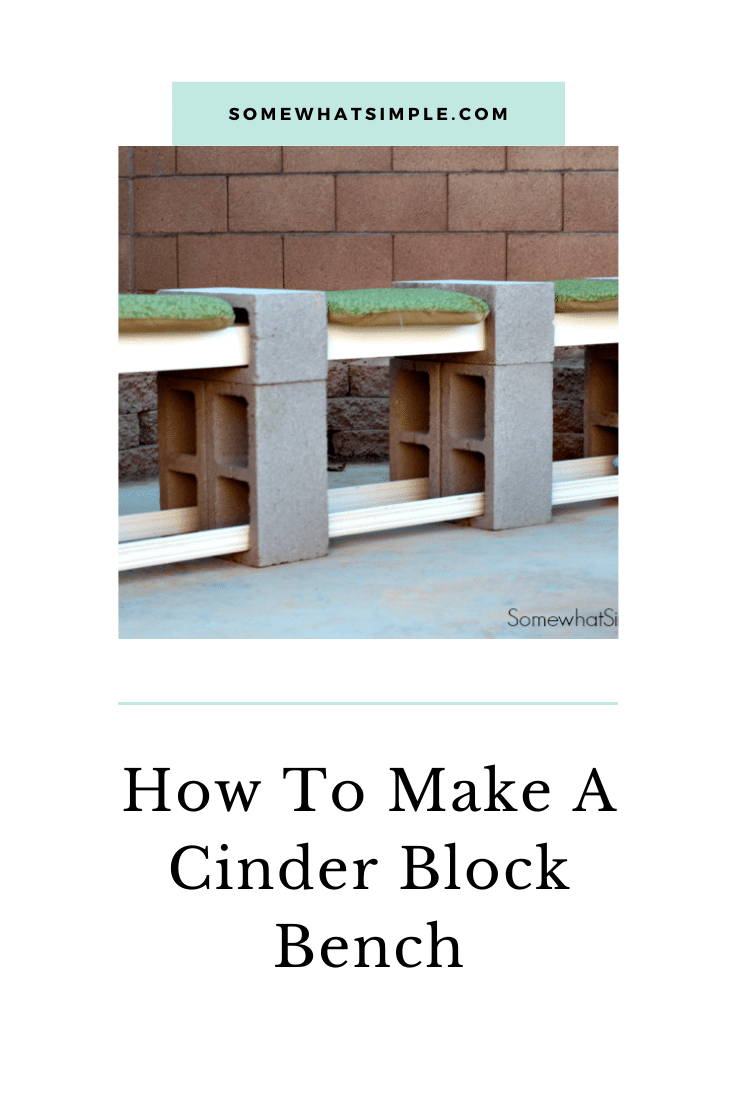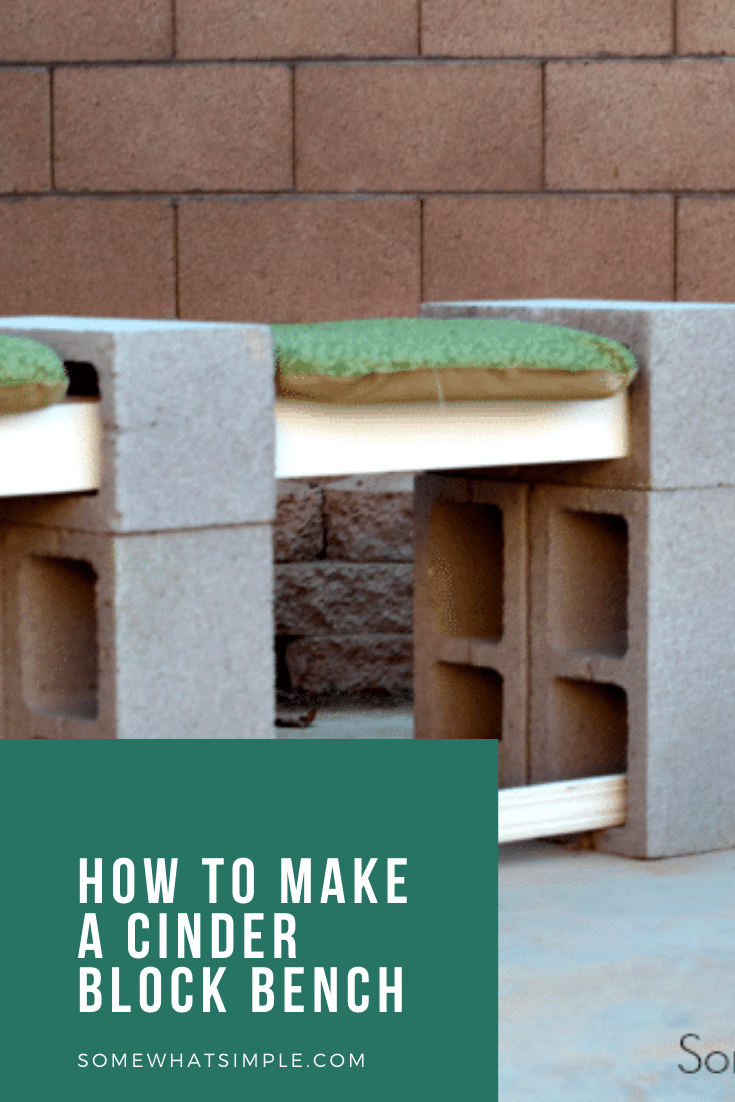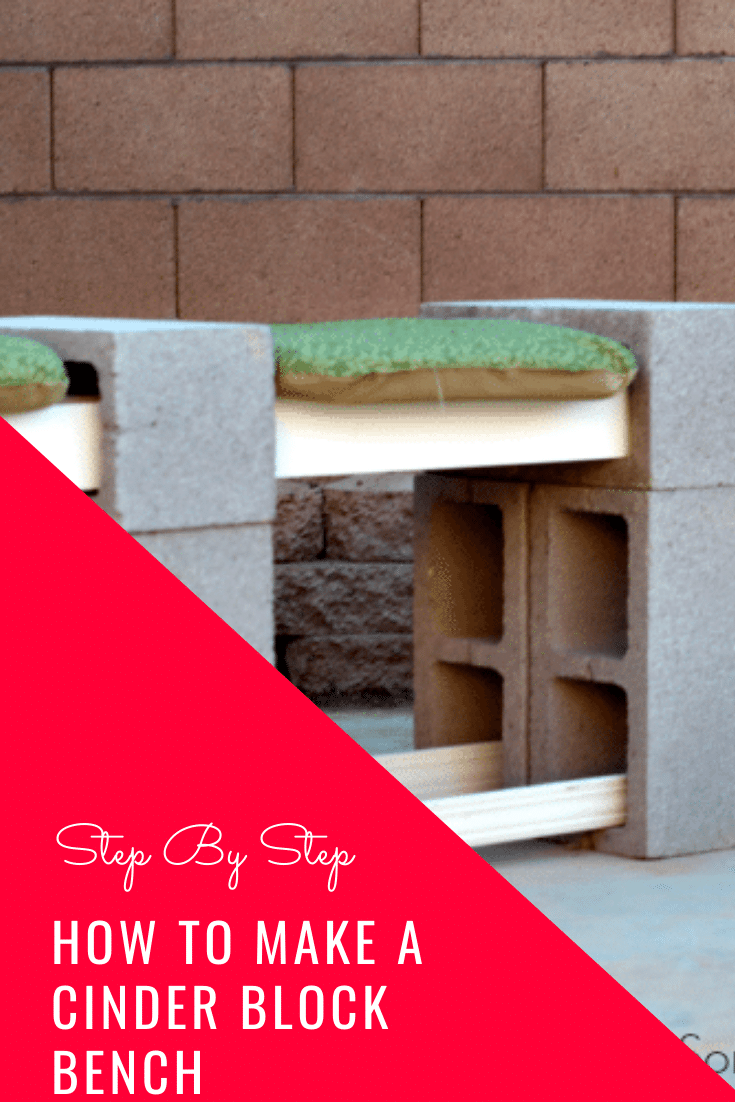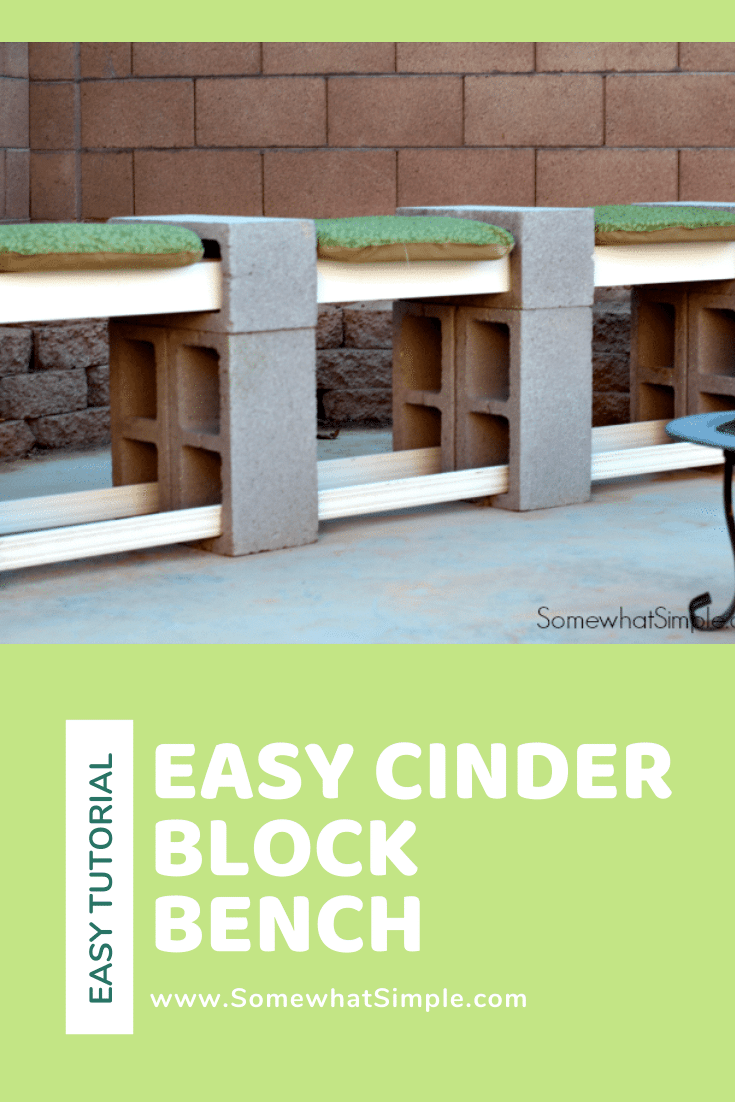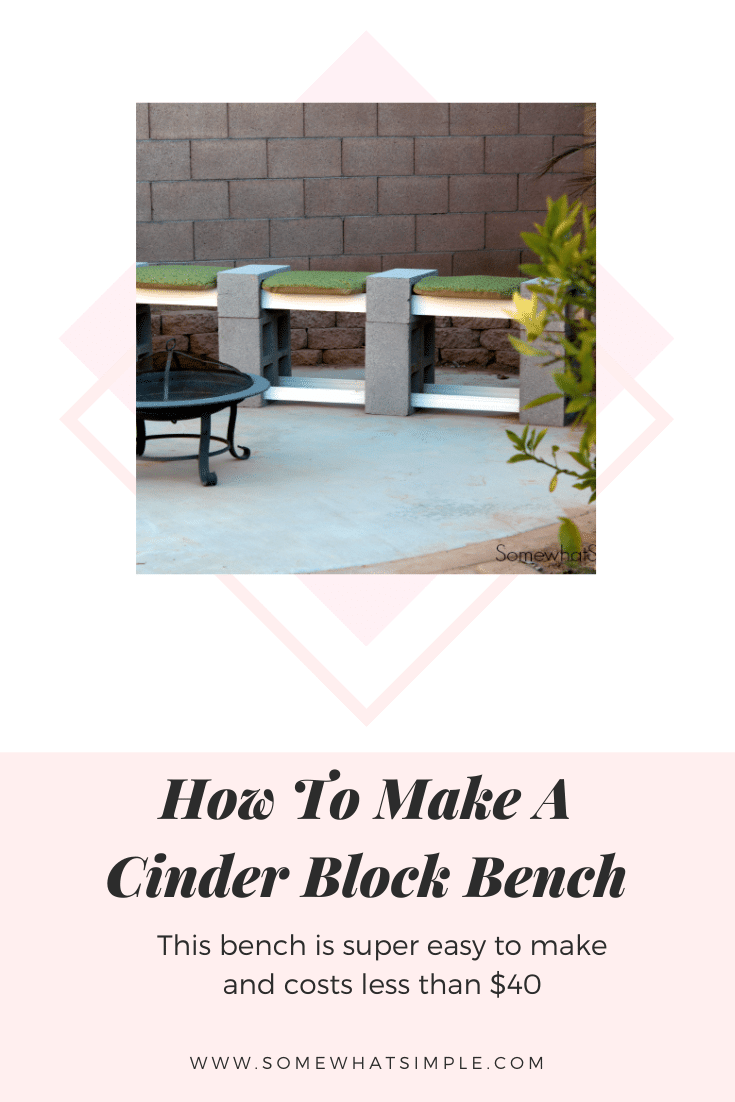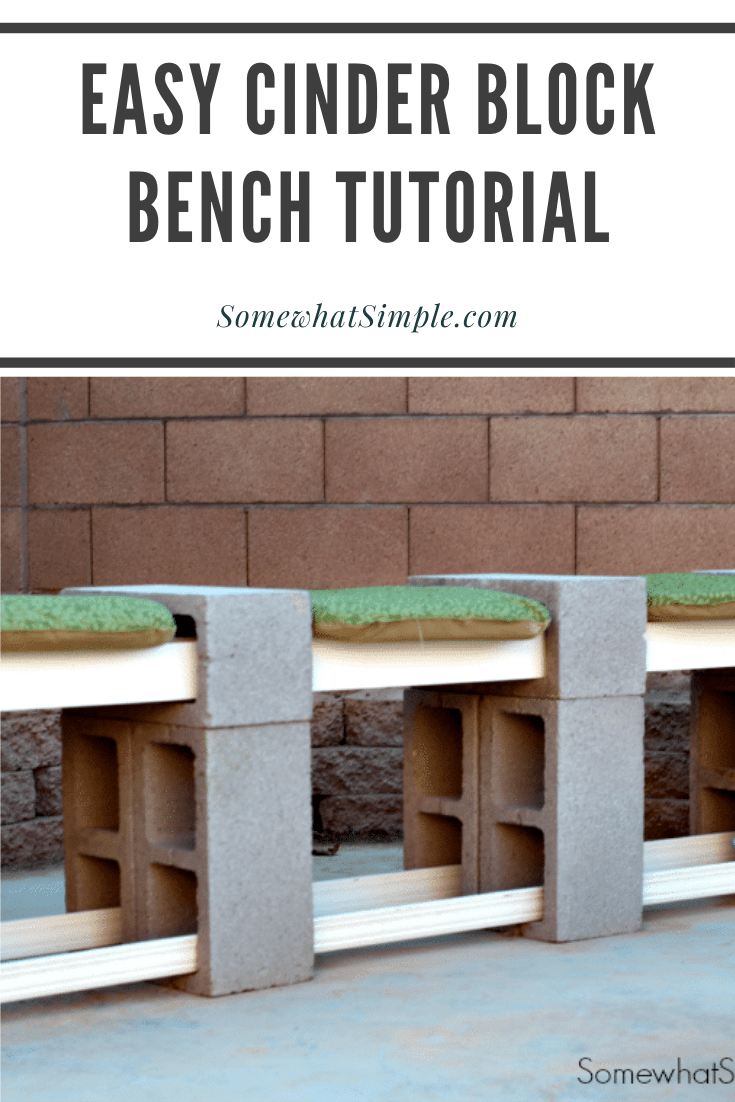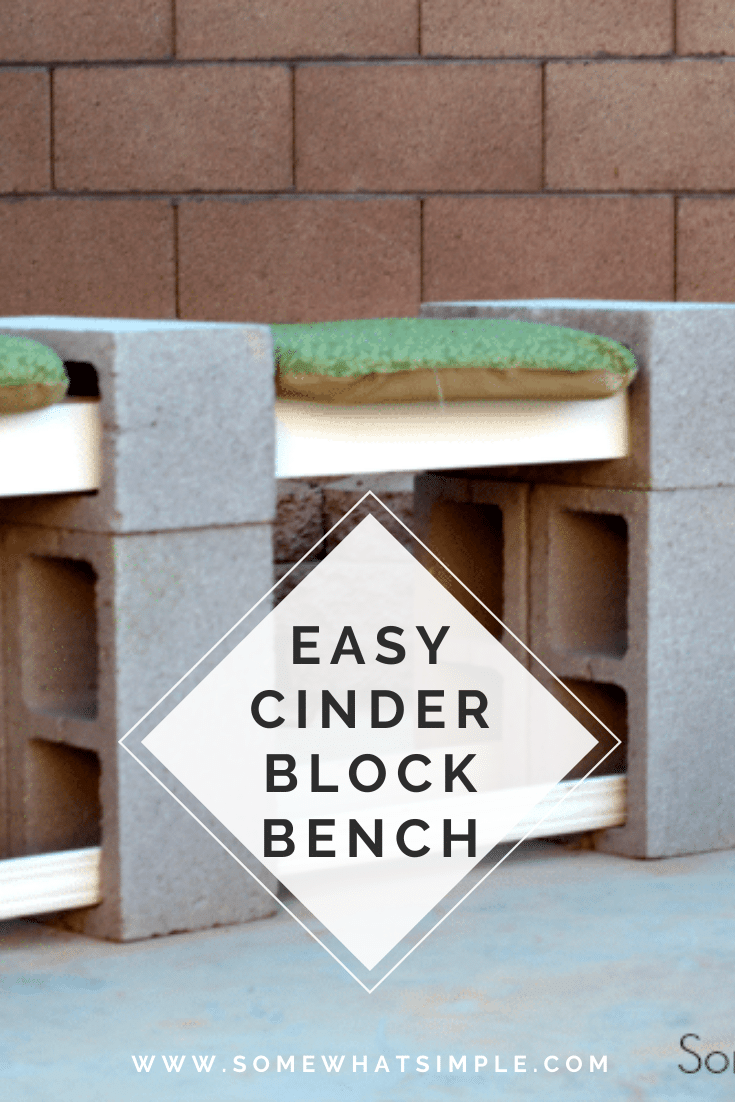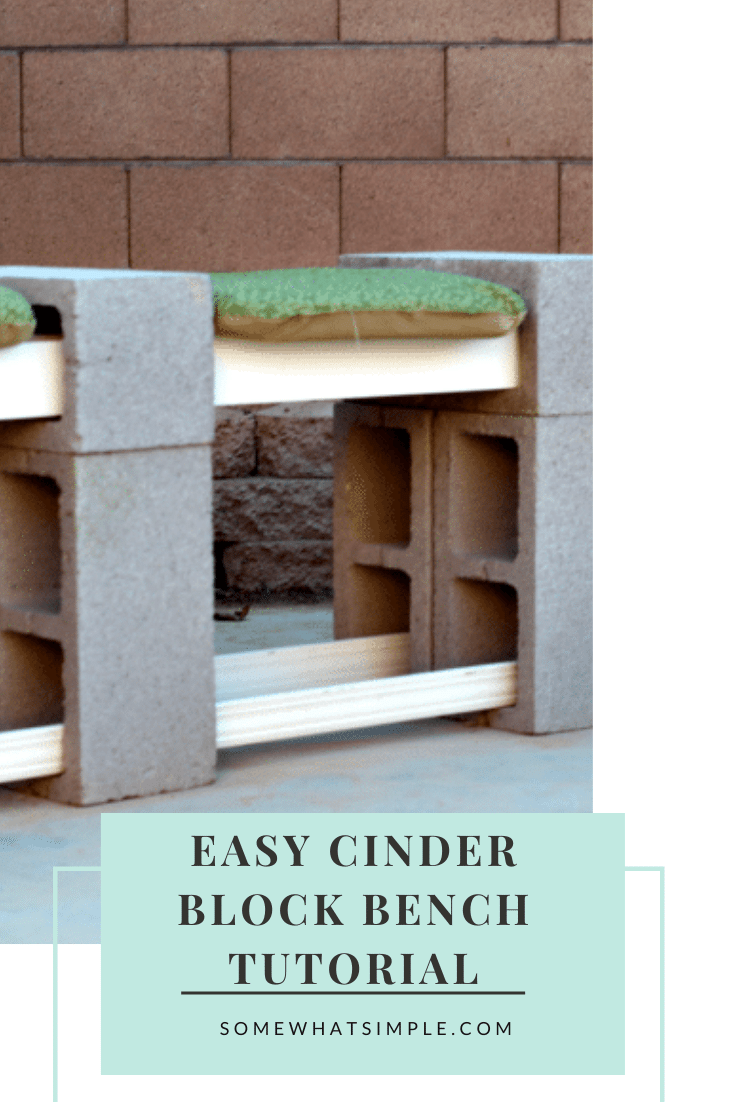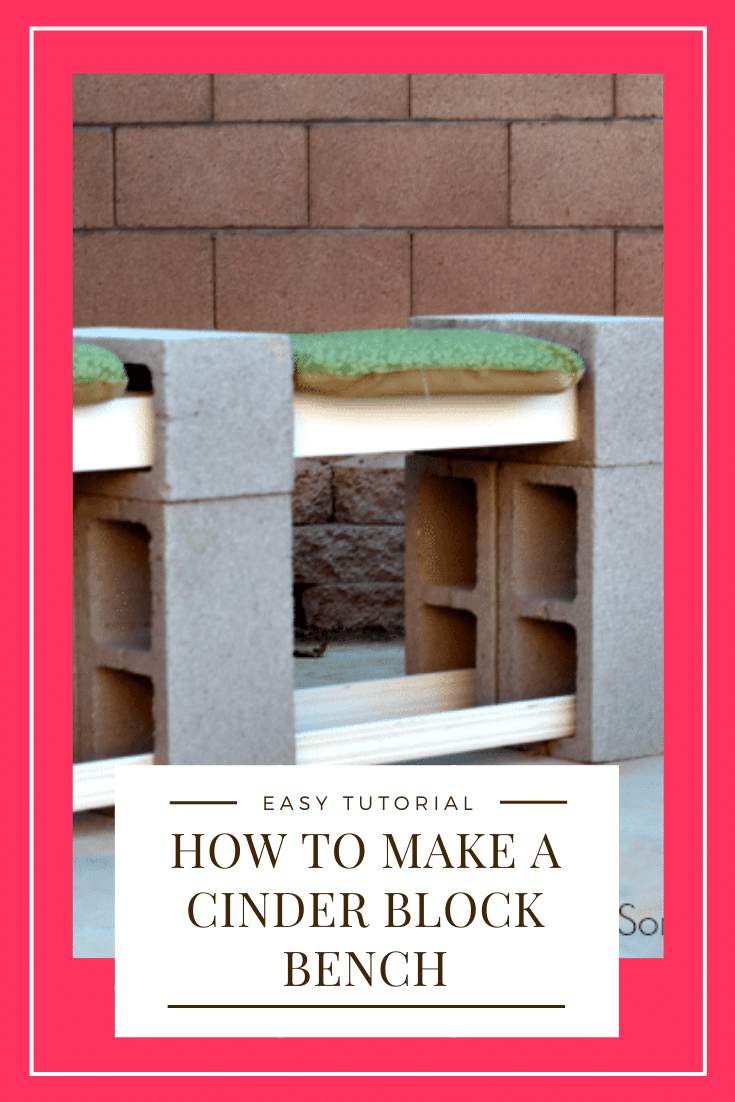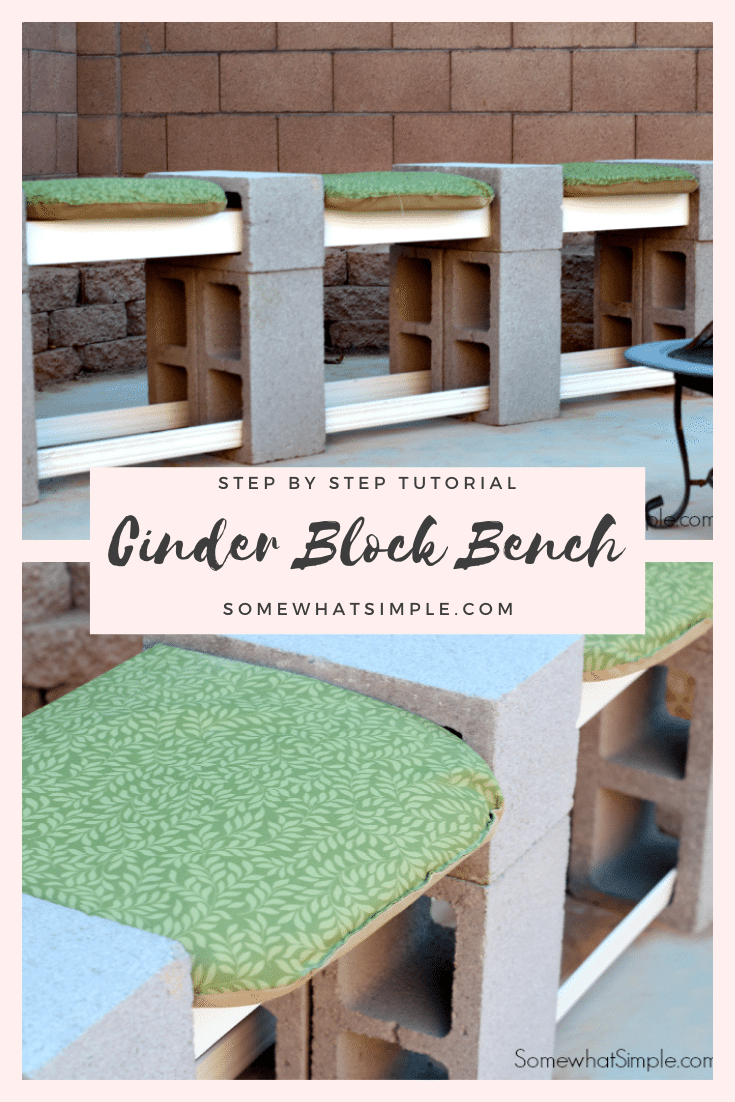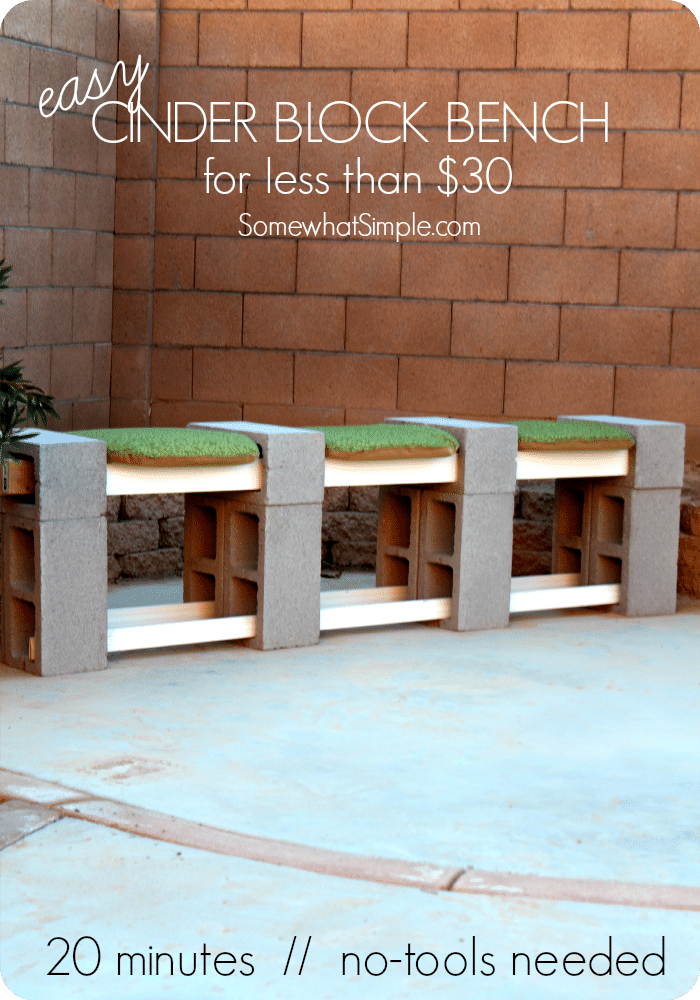 This is an easy tutorial that will show you how to make a cinder block bench for less than $30! Using cement blocks and a few simple materials form your local hardware store you can have additional outdoor seating in no time at all.
This comfortable bench is perfect for when you need extra seating when grilling Ribs while hosting a Summer BBQ or for just sitting around the fire pit with family roasting S'mores in the fall.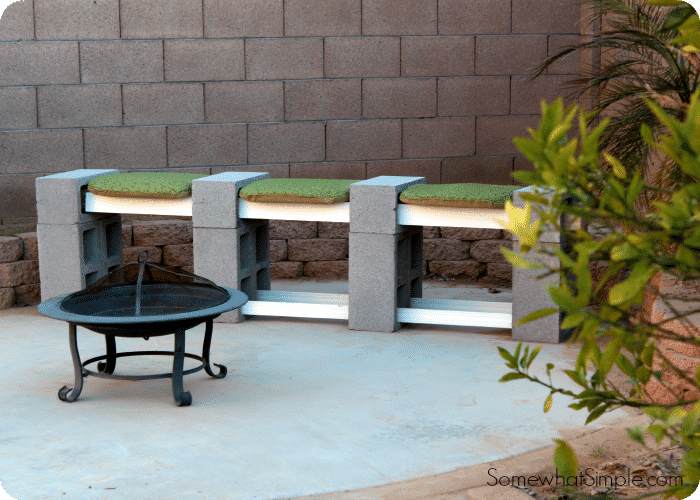 DIY Cinder Block Bench
One of our annual family traditions is to chop up our Christmas tree after the new year and have a bon fire in our backyard with some S'mores and hot cocoa. We have a patio in our backyard with a steel fire pit that is perfect to host this tradition, but this space has always lacked seating for all of us.
Yesterday I went to Lowe's to find a solution and I am so happy with the results! I've seen other cinder block benches before, but the design I came up with will cost you less than $30 to construct! And the hardest part about this project was loading and unloading all the cinder blocks in and out of my car. Simple, custom seating for less than $30?! Yep, here is how to make a cinder block bench: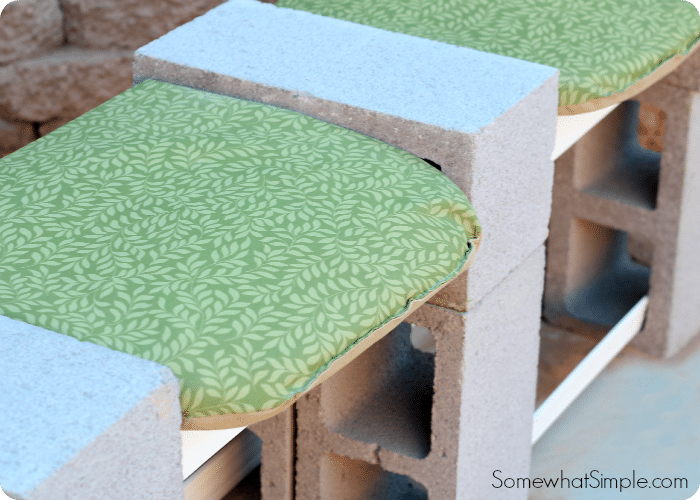 Items Used To Make A Cinder Block Bench
Total price = $29.67
You might also want to add:
*I originally had another plan in mind when I was buying my supplies, but you could swap the (4) 2×4's with (2) 4×4's. It would be even sturdier and maybe cheaper.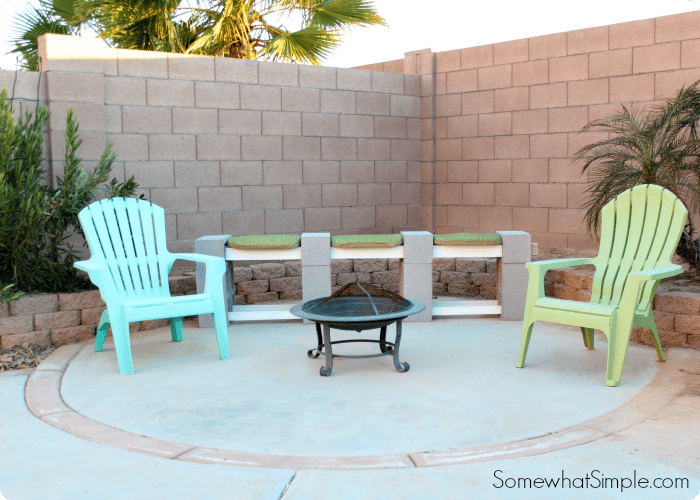 How To Make A Cinder Block Bench
Start by building your bench posts, or legs. Each cinder block post is going to use 3 concrete blocks – 1 horizontal cement block laid directly on top of 2 vertical ones. Space each post to your liking, or to fit your cushions. My posts were just under 2 feet apart from each other.
Feed the planks of wood through each of the top holes of the cinder block, as pictured below: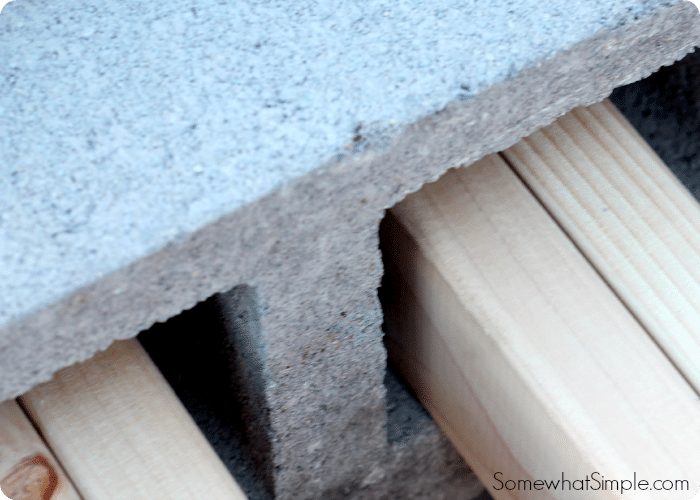 Now that your wood is in place and to your liking, secure it to the cement blocks by applying some liquid nails. Truth be told, I didn't do this step. The bench feels surprisingly secure and I was running out of daylight. I told myself (and my husband!) that I would secure it later, and I just haven't gotten around to it! I definitely need to secure the molding on the bottom 'cause they keep falling flat, but the wood planks don't wiggle too much, so I am not in a hurry to do anything about it. (<< DIY according to Stephanie!)
Optional Steps: Paint your beams and your cinder blocks and when they are dry, add some cushions. If you have molding, feed 1-2 pieces through the bottom holes and secure with adhesive. These options are purely cosmetic.
A Beautiful Cinder Block Bench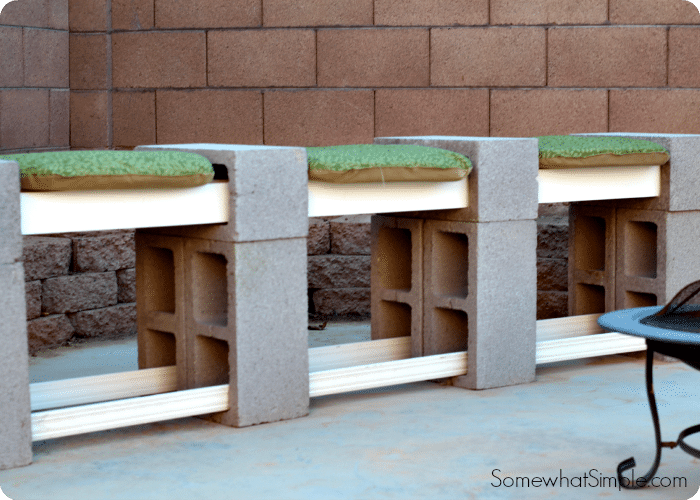 Other Easy DIY Projects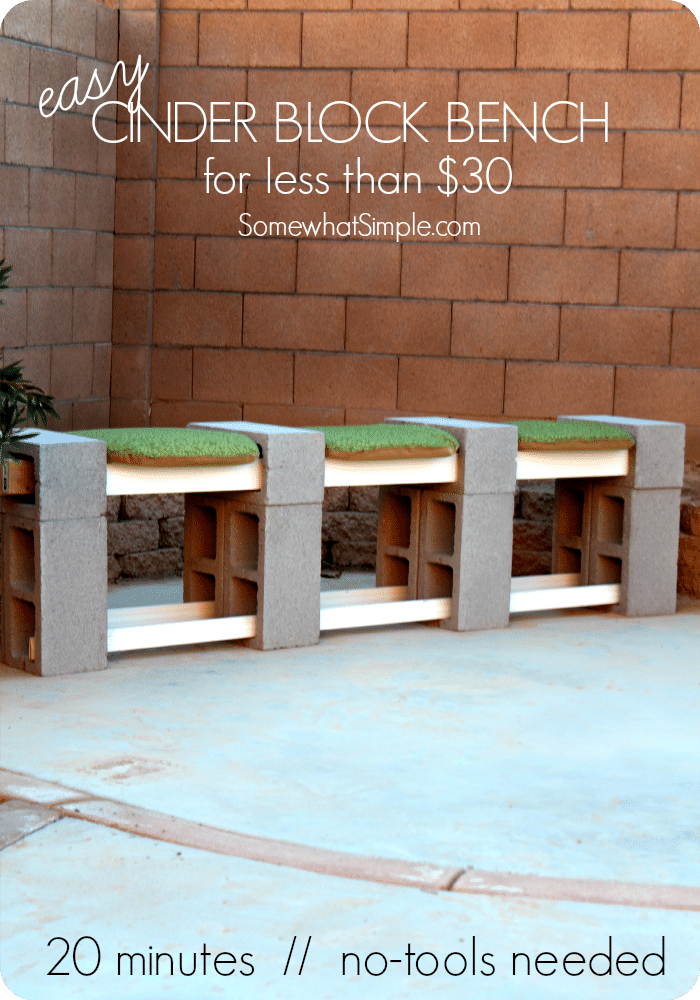 This post is sponsored by Lowes. I am a part of the Lowes Creative Team.
All thoughts and opinions are 100% my own.

Lowe's Social & Digital Links
Lowe's Creative Ideas Magazine App . . . Facebook . . . Website . . . Pinterest . . . Instagram