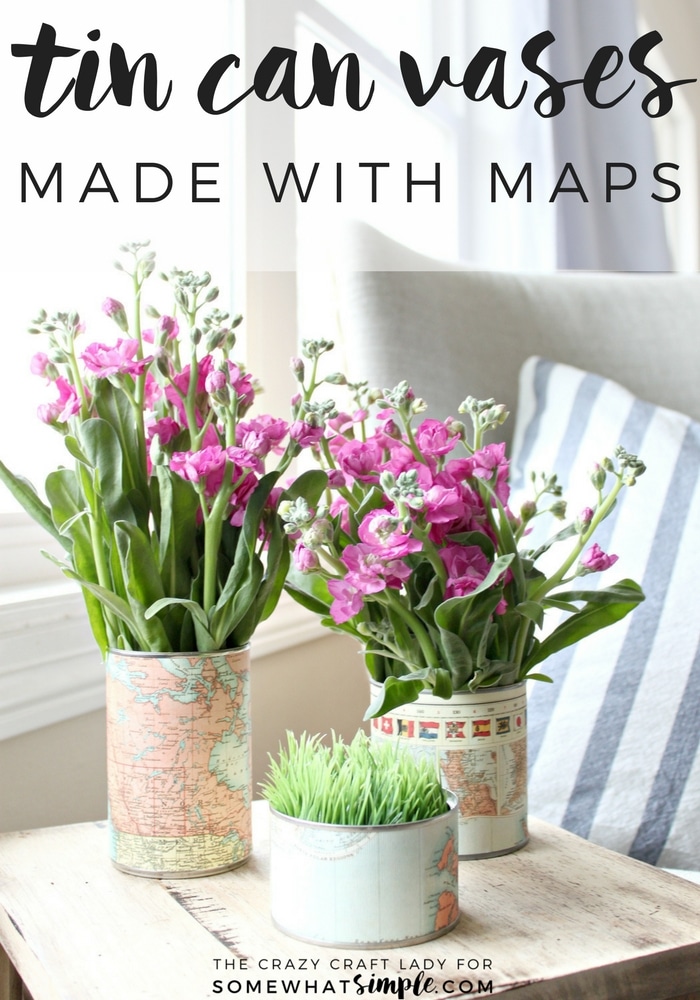 Recycle and repurpose empty tin cans by covering them with map paper for a fun and unique Tin Can Vase – perfect for fresh flowers!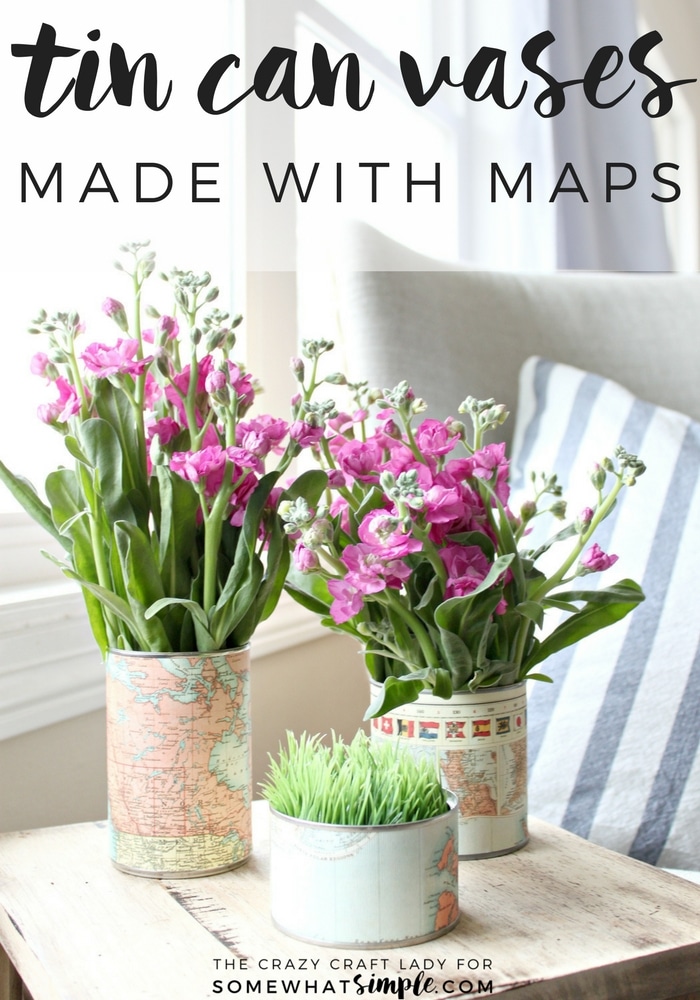 I simply adore upcycling crafts and DIY decor projects! If you're not a big upcycler, now is the time to give it a try. With Earth Day, spring is the perfect time to dip your toe in the water and give upcycling a try with this simple craft.
You can use old maps for these vases, or you can buy map paper at any craft store or specialty paper store. I bought a giant piece of map paper at my favorite specialty paper store, and I plan on using it for multiple projects. (I have serious plans for some new map projects in the near future!)
Let's get upcycling to make these fun vases!
Make an Upcycled Tin Can Vase
Supplies –
empty tin cans
double-sided tape
old maps or map craft paper
scissors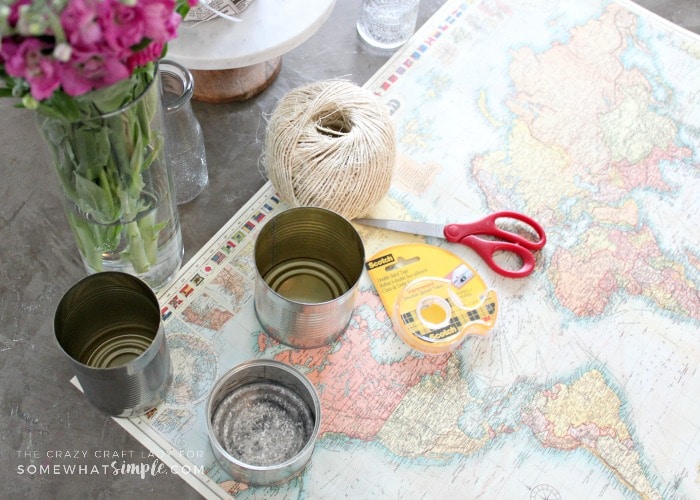 Directions
Clean the tin cans well. Remove any wrappers. I recommend using a smooth edge can opener, so that your tin cans all have smooth edges.
Cut a strip of map paper that is the height of your tin can.
Secure one end of the paper to the tin can with a long strip of double-sided tape.
Wrap the paper around the tin can, securing with 2-3 pieces of tape as you go.
Secure the end of the paper with tape for a smooth finish.
Fill your vases with fresh flowers or greenery, and enjoy!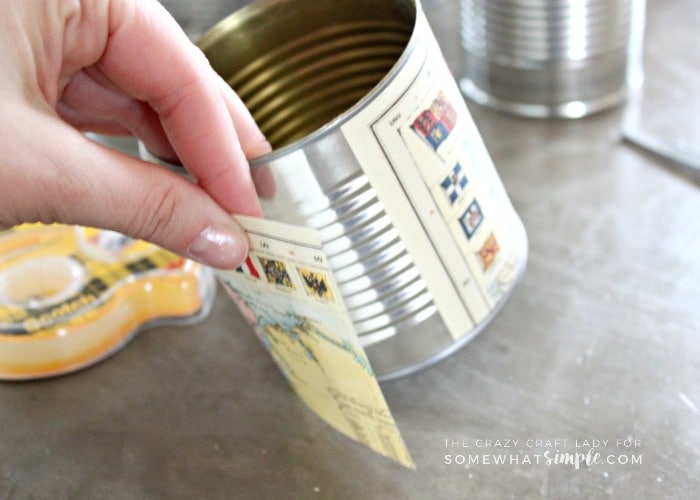 The End Result: New Upcycled Tin Can Vases
I displayed my new upcycled tin can vases on a little side table in my living room. I think these flowers are the perfect pop of color for spring!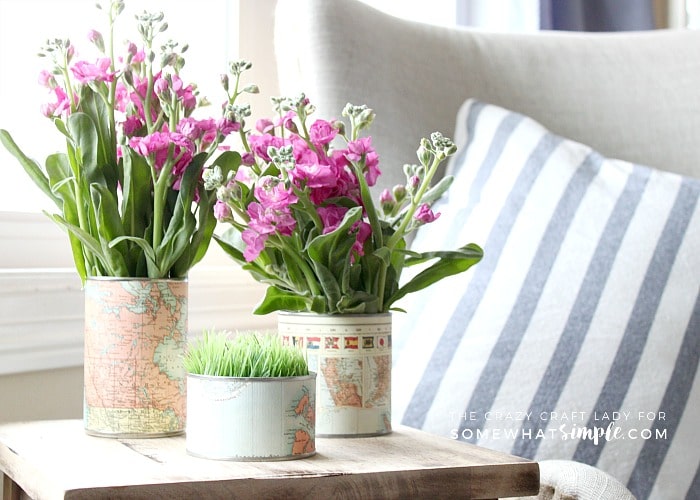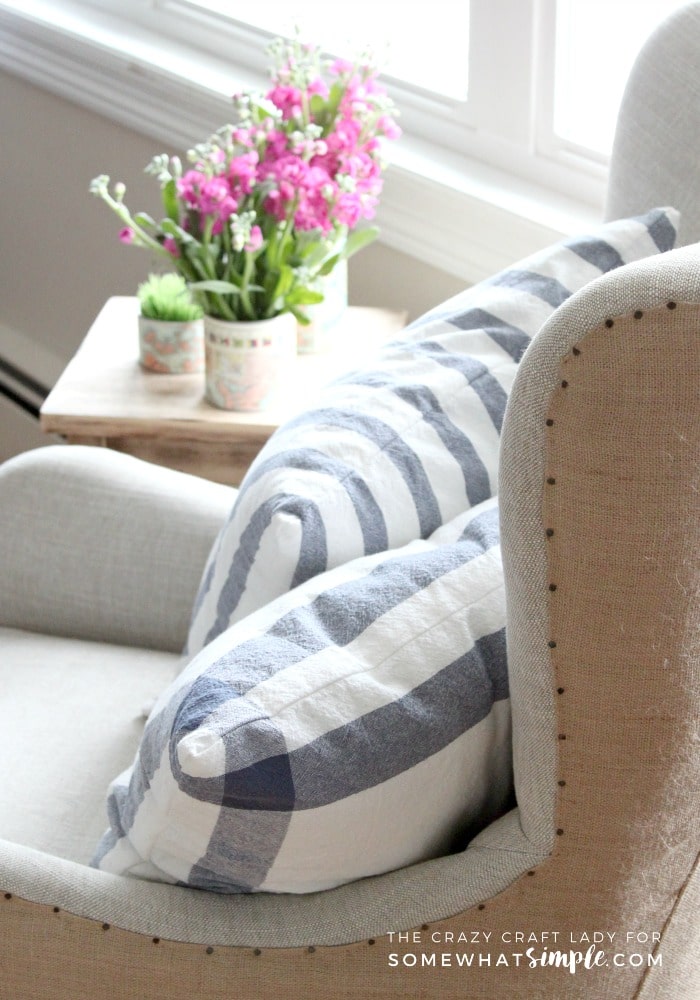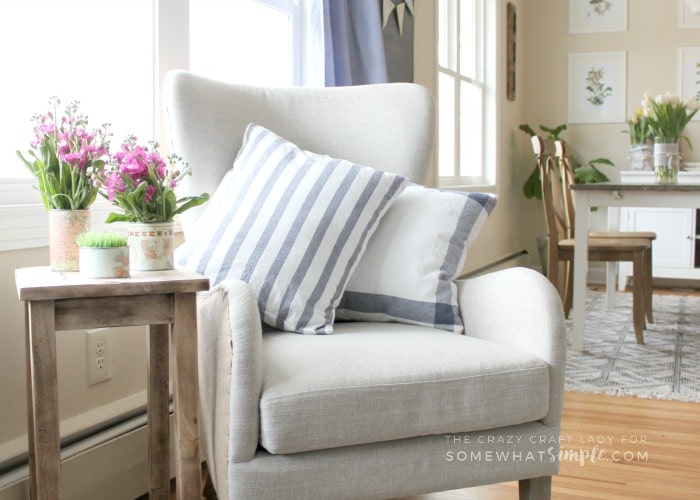 Here are a few more simple upcycled and decor projects you might enjoy: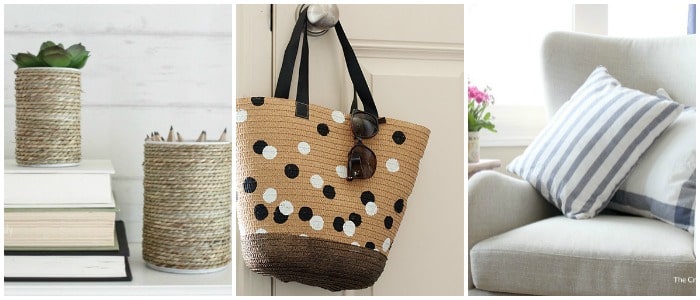 tin can craft with rope // straw tote upcycle // pillow covers from dish towels