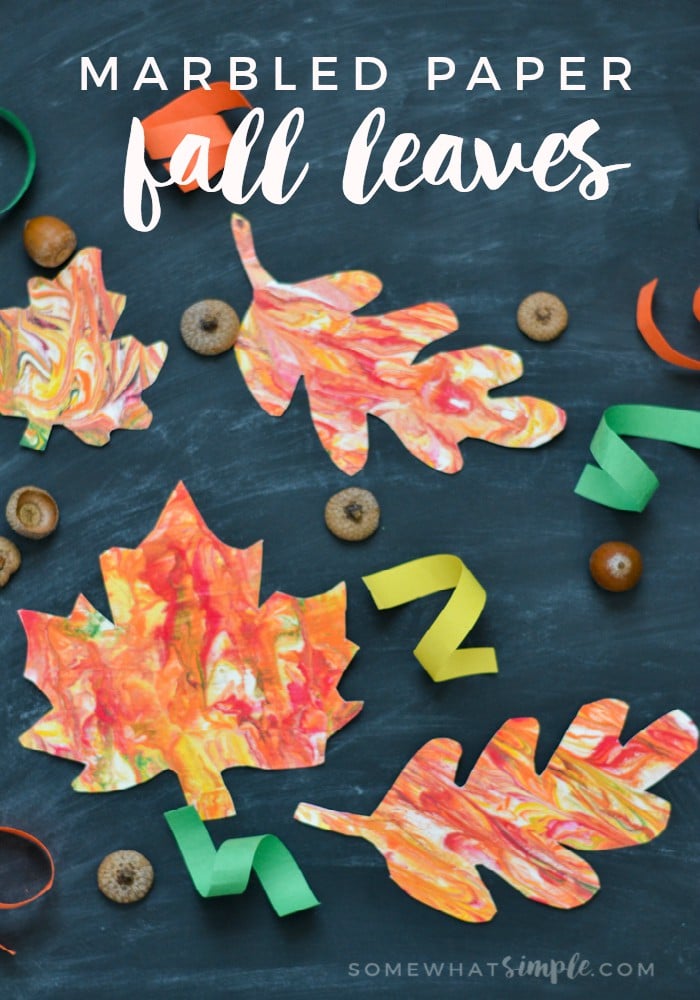 A fun fall craft project to make with the kids, create these one-of-a-kind marbled paper fall leaves to hang up around the house!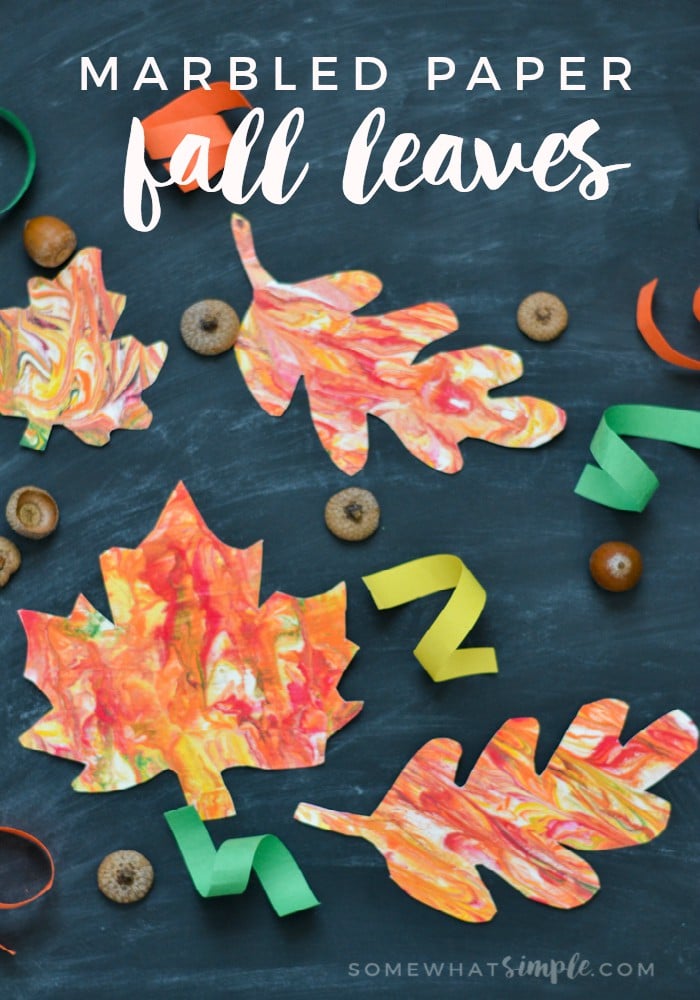 I love finding different techniques to paint and craft with kids. Shaving cream is one of my favorite things to use for craft projects, especially to create marbled paper. If your kids enjoy getting a little messy when crafting, then this project is going to be perfect for them!
Let's grab a few supplies and get crafting!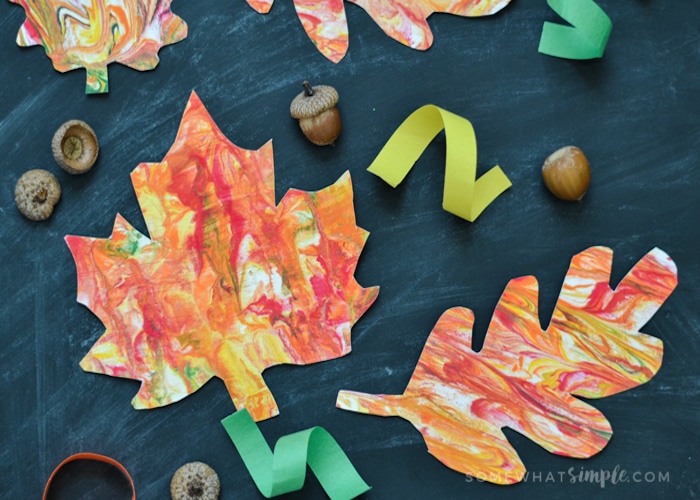 How to Make Marbled Paper Fall Leaves
MATERIALS:
shaving cream
tray or cookie sheet
cardstock or construction paper
tempera paint
paint brush
scraping tool or plastic knife
newspaper or paper towels
leaf template
scissors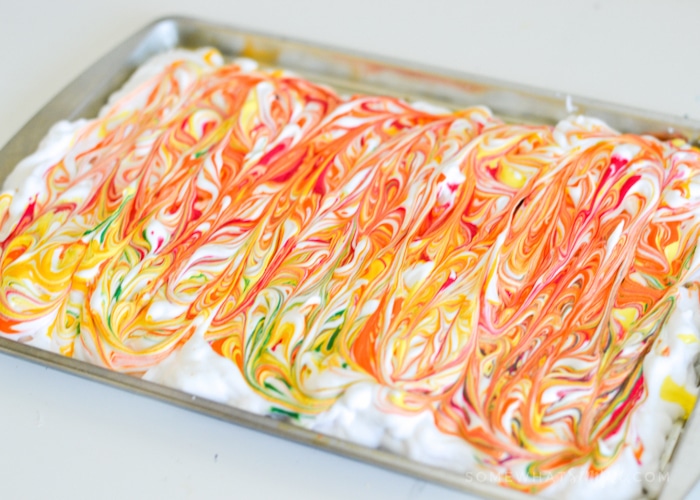 DIRECTIONS:
Spray the shaving cream onto the tray and have the kids spread it around to create an even layer.
Squirt the paint on top of the shaving cream. Make drops, squiggles, lines…get creative!
Using the end of a paintbrush (not the actual brush), start dragging the paint through the shaving cream making straight lines back and forth.
Repeat, but going up and down through the paint and shaving cream to create a marbled look.
Take a piece of paper and place it on top of the shaving cream & paint, giving it a good squish.
Peel it up and place off to the side to dry for a few minutes.
Using some sort of scraper or plastic knife, scrape off the shaving cream and let the paint dry for a bit.
Once the paint has dried, trace different sized leaves onto the paper and cut out.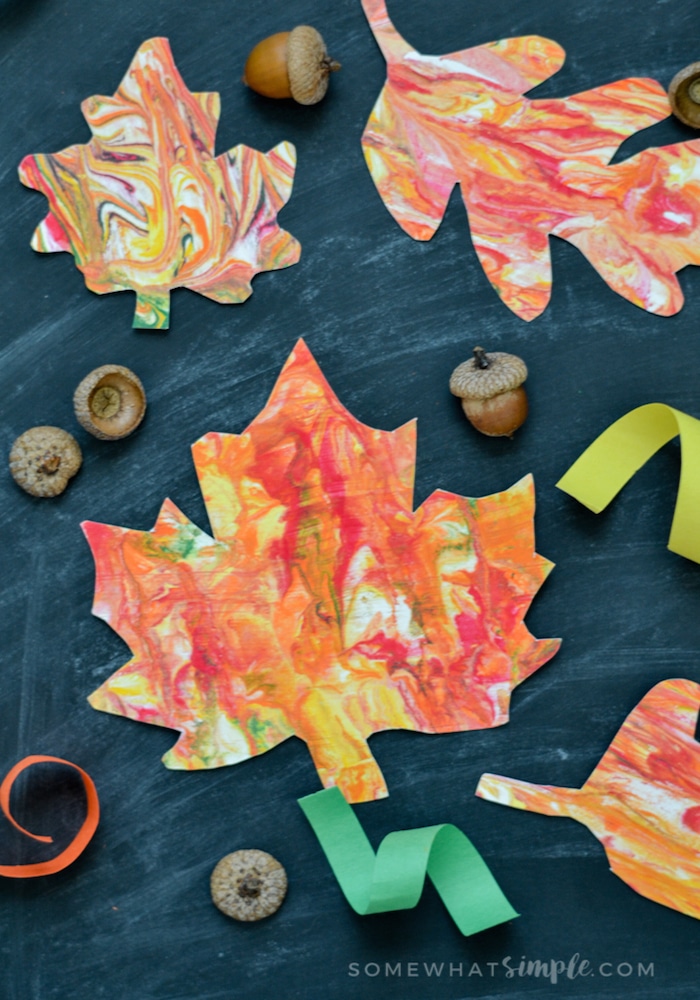 Now it's time to get creative with your finished leaves! We like to create little banners out of projects like this to hang in the playroom. The marbled fall leaves would also look cute on a wreath or attached to the front of a card.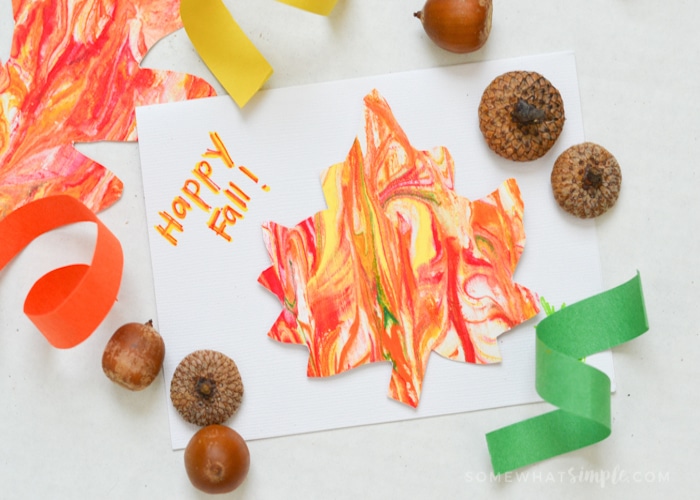 There are just so many fun possibilities with this craft! What will you do with your leaves?
. . . . .
Looking for more projects ideas? Be sure to check out these fun fall activities & crafts!