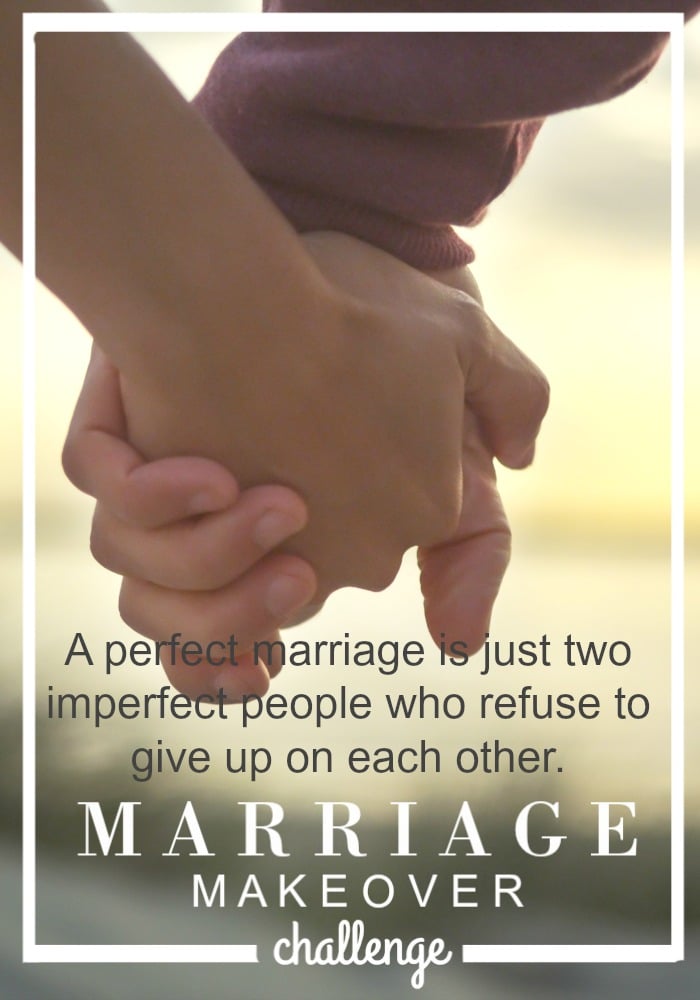 Are you ready for week 2 of The Marriage Makeover Challenge? Each week we're introducing 2 tasks to help strengthen your marriage and show some love to your spouse- choose one task or do both! These are simple ideas that won't take a lot of time or money to complete, but they will require effort and selflessness. You may even be pushed outside your comfort zone a bit, but the impact these fun little tasks will have on your marriage could be huge!!
Coming together is a beginning;
keeping together is progress;
working together is success.
– Henry Ford
This week's challenges are:
A Treat Just for Him.
Get your spouse a special treat that he isn't required to share with you or the rest of the family!
Work Together or Work in Secret- you decide!
. Pick a task or chore that your spouse typically does and offer to help. It could be as simple as taking out the trash, washing his car, making his lunch etc. Working with your husband gets the job done in a FUN fashion!
-OR-
. Complete one of his chores as a surprise to him. There's nothing better than getting ready to do a chore and finding out it has already been done!
Remember, you can do one or both!
So what do you think? Are you ready to take the challenge?
I'd love to hear your thoughts on how this week goes for you!
Leave a comment on this post, or join our private Facebook Group.
Good luck!
If you missed our Periscope all about this week's challenge, here is the video:
CLICK HERE TO SEE EVERY WEEK OF THE MARRIAGE MAKEOVER CHALLENGE