We made it! Marriage Makeover Challenge Week 10- the last week of this fun challenge!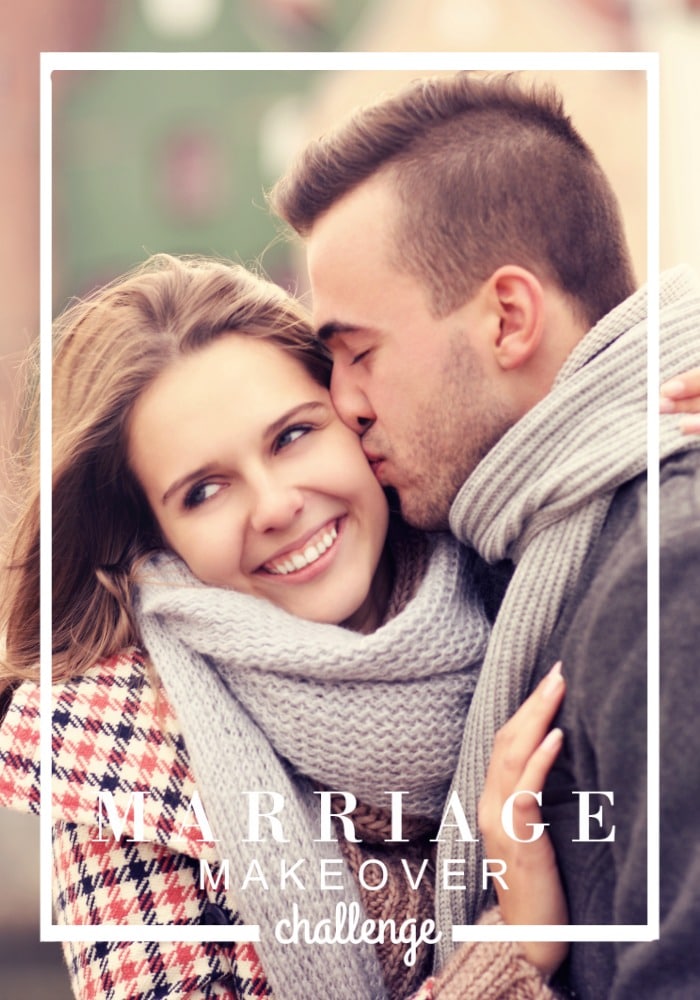 Are you ready for your final 2 tasks to strengthen your relationship with your spouse? Let's get to it!
There is no challenge strong enough to destroy your marriage as long as you are both willing to stop fighting against each other and start fighting for each other.

-Dave Willis
Marriage Makeover Challenge Week 10
This week is all about initiation…
Initiate a Special Date.
Plan a special date for you and your spouse. It can be a romantic night out, just the two of you, or a fun group date with some close friends. Be as creative as you'd like, or keep things very simple. Just make sure you do all the planning, and remember your spouse's interests- plan for something HE would enjoy! (If that means eating at his favorite burger joint and seeing the latest scary movie instead of a chick flick, do it!)
Initiate a Night of Romance.
We are not going to give out too many directions for this one, since romance can mean something different for every couple. Here are just a few ideas to help spark your creativity:
– Buy some new lingerie and plan a night of passion that your husband won't forget!
– Give him a sensual massage.
– Make a romantic candlelit dinner.
– Arrange for the kids to spend the night at grandmas's house and have a night at home, just the two of you.
– Try this fun idea: A Sexy Gift for Your Husband
Remember, you can do one task or do both!
I'd love to hear your thoughts on how this week goes for you!
Leave a comment on this post, or join our private Facebook Group and join the conversations there!
Good luck!
If you missed our Periscope all about this week's challenge, here is the video with even more details and ideas:
CLICK HERE TO SEE EVERY WEEK OF THE MARRIAGE MAKEOVER CHALLENGE