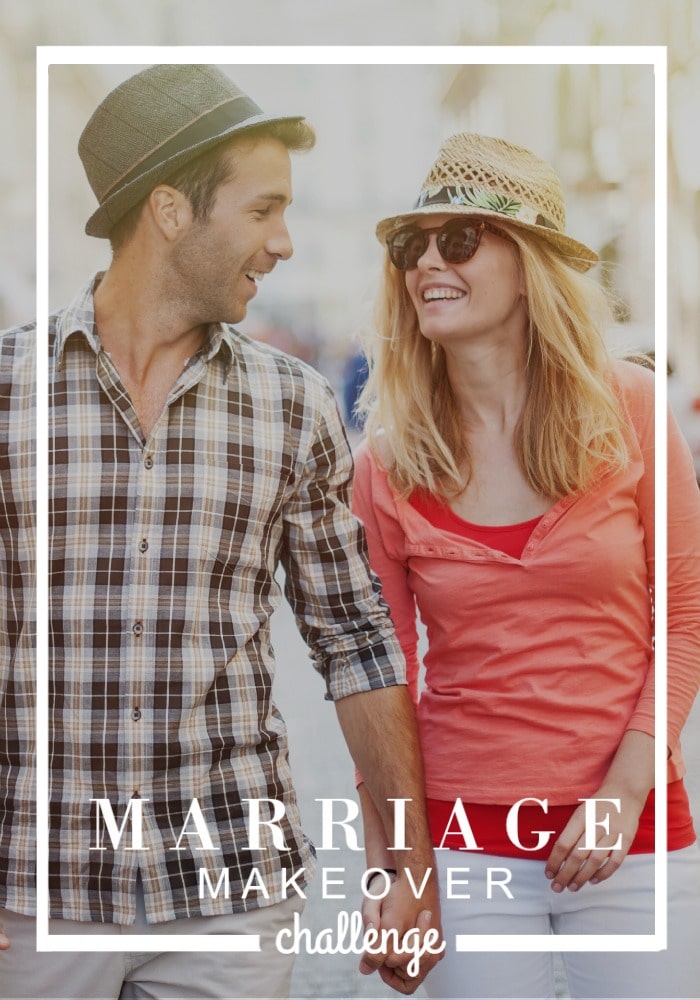 Are you ready for week 4 of The Marriage Makeover Challenge? This week we have 2 more simple ideas to help focus your thoughts on your spouse. One will require a bit of planning (and maybe a shopping list) and one is a little more spontaneous that won't require much planning at all!
The best thing to hold onto in life is each other.

-Audrey Hepburn
This week's challenges are:
Breakfast in Bed.
Get your husband's day off to a good start! This is the challenge that will take a bit of planning. Pick a day that works best- maybe when your husband doesn't have to be at work so early – and surprise him with a delicious breakfast!
Spread Some Good Gossip About Your Man.
Look for a time in a conversation where you can talk positively about him. Tell your best friend the cute thing he did with your son this morning, compliment him in a conversation with a co-worker etc. This isn't something you can necessarily plan- you'll just have to wait for an opportunity of a conversation to present itself. (This will hopefully keep you thinking about him all week long!)
Remember, you can do one task or do both!
So what do you think? Are you ready to take the challenge?
I'd love to hear your thoughts on how this week goes for you!
Leave a comment on this post, or join our private Facebook Group.
Good luck!
If you missed our Periscope all about this week's challenge, here is the video:
CLICK HERE TO SEE EVERY WEEK OF THE MARRIAGE MAKEOVER CHALLENGE