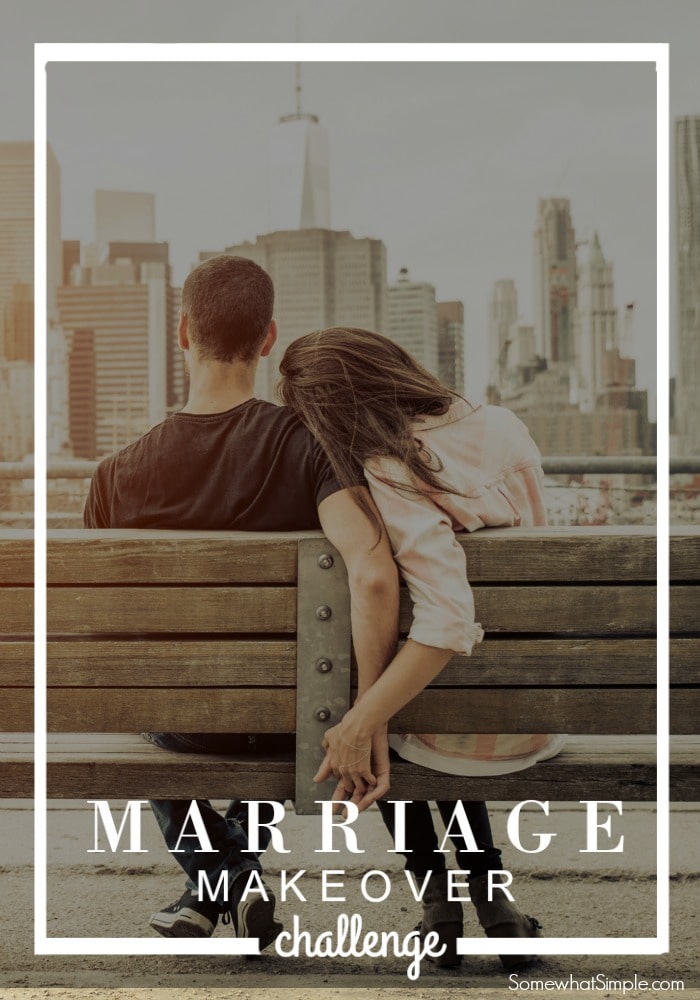 Week 5 of The Marriage Makeover Challenge- are you ready for it? This week we have 2 more simple ideas to help focus your thoughts on your spouse.
Love is not how much you say 'I love you' but how much you prove that it is true

-Unknown
This week's challenges are:
Hands On Attention.
It's time to let you husband sit back and relax, and you're going to help him! Grab some massage oils or lotion and give him a back massage or foot rub. You could even purchase a new pillow or bed sheets if his current one has seen better days! Anything that uses physical touch to help him relax- that's what we are aiming for this week!
On My Mind.
Set reminders during the day that help you think about your husband. It could be the alarm on your phone, something of his that you put on the dashboard in your car, or something with his scent in your purse- anything that will remind you to think of him when you hear it, see it, or smell it! Then, call your husband and let him know you've been thinking about him all day. He will love it!!!
Remember, you can do one task or do both!
So what do you think? Are you ready to take the challenge?
I'd love to hear your thoughts on how this week goes for you!
Leave a comment on this post, or join our private Facebook Group.
Good luck!
If you missed our Periscope all about this week's challenge, here is the video:
CLICK HERE TO SEE EVERY WEEK OF THE MARRIAGE MAKEOVER CHALLENGE