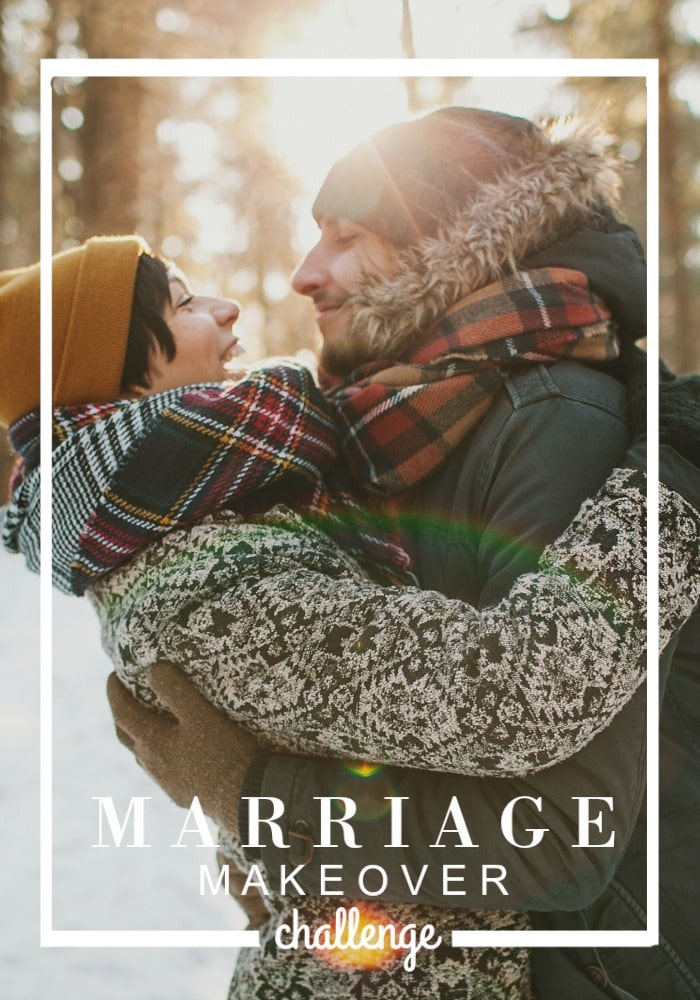 Happy Marriage Makeover Monday! Are you ready for week 6 of the challenge? I am excited about both of this week's tasks- each are simple, but can really make your spouse feel special!
By the way, I'm wearing the smile you gave me.

-Unknown
This week's challenges are:
Lookin' Good.
Men are super visual people and this week we are giving him something to smile about! The next time you guys are going somewhere together, put in a little more effort than you normally do to look nice for him. Does he have a favorite outfit of yours? Wear it! Put some lipstick on instead plain lip gloss. Do your hair and ditch the pony tail etc.
-OR-
When he comes home from work, make an effort to be dressed nice instead of still in your gym clothes (or pajamas!) Refresh your makeup or hair just before he walks in the door. It could be a super nice surprise for him!
-BONUS-
Get rid of something in your closet that you know he hates!
A Gift for No Reason.
You don't have to spend a lot (or any) money on this. Think of something small you know he will love- a new t-shirt, his favorite candy bar etc. You could even make him a coupon for a free back rub. Get creative and give him an unexpected gift that will make his day!
Remember, you can do one task or do both!
So what do you think? Are you ready to take the challenge?
I'd love to hear your thoughts on how this week goes for you!
Leave a comment on this post, or join our private Facebook Group.
Good luck!
If you missed our Periscope all about this week's challenge, here is the video:
CLICK HERE TO SEE EVERY WEEK OF THE MARRIAGE MAKEOVER CHALLENGE