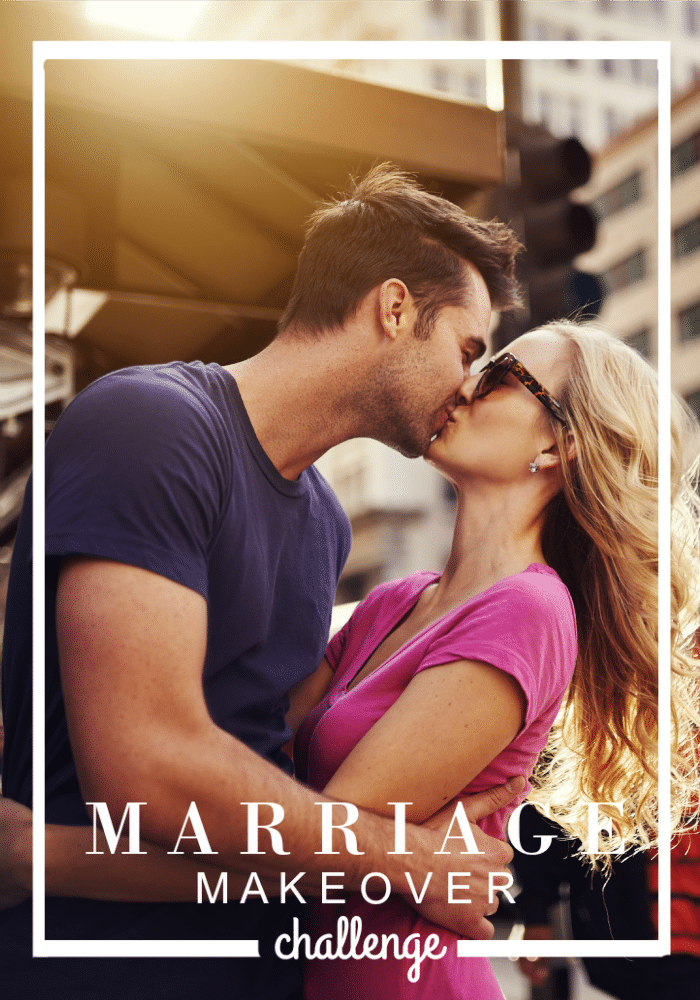 Welcome to Monday's Marriage Makeover Challenge Week 8! I am super excited about this week's tasks, so let's get to it!
Real love isn't just a euphoric, spontaneous feeling — it's a deliberate choice (and) plan to love each other.
This week's challenges are:
Stress Be Gone: Help alleviate any stressors in his day by taking care of those little annoyances. Here are a few ideas:


Have some good music playing when he gets home instead of Mickey Mouse Clubhouse.
Clear that spot of clutter that has been in his way- take the donations to goodwill, clear your makeup counter so he can more easily brush his teeth, etc.
Sew that button on his shirt he hasn't been able to wear in months.
Make your bed and tidy the master bedroom.
Get all of HIS laundry done.
Have dinner ready when he gets home from work.
Make sure the remote is handy by his favorite place to relax.
Do his chores: lawn, trash etc.

Playing with Post-Its – Leave 1 or more post-it sized notes for him to find on his laptop case, on his dashboard, inside his medicine cabinet, stuck inside his shoe etc. This can be as fun or flirty as you'd like, just make sure HE is the one who finds it! (wink wink) Examples could be:

Good luck today!
I am so lucky to be your wife!
You looked hot in those jeans yesterday.
You always make me smile
I love you
Our kids are so lucky to have you for a dad!
I can't wait to see you tonight- meet me upstairs!
You make me feel beautiful
Thanks for working so hard for us. We sure love and appreciate you!
If you are more comfortable getting even more personal, feel free to do so!
Remember, you can do one task or do both!
I'd love to hear your thoughts on how this week goes for you!
Leave a comment on this post, or join our private Facebook Group.
Good luck!
If you missed our Periscope all about this week's challenge, here is the video:
CLICK HERE TO SEE EVERY WEEK OF THE MARRIAGE MAKEOVER CHALLENGE