Welcome to our Marriage Makeover Challenge Week 9!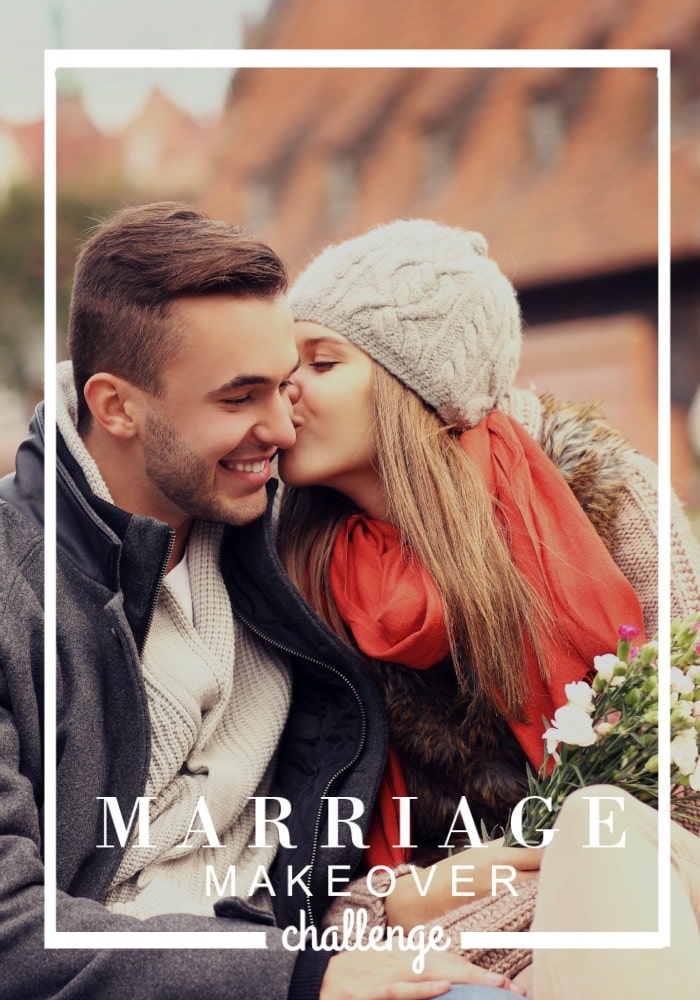 Are you ready for 2 more tasks to strengthen your relationship with your spouse? After this week, we only have 1 more week before this challenge will come to a close. Let's get to it!
The best thing to hold onto in life is each other

-Audrey Hepburn
Marriage Makeover Challenge – Week 9
This week's challenges are:
A Treat in a Special Location.
Put together a yummy treat for the 2 of you, then eat it together in a fun place. Hot cocoa in front of the fire, his favorite cookies at the park by your house. Drive somewhere special and eat and talk and have fun together!
Plant One on Him.
Surprise your husband with a special kiss when he might least expect it! My husband always kisses me when he comes home from work, but holding that kiss for more than a quick second – maybe 'til we are both laughing – is one way to definitely make him smile! Make it spontaneous and make it fun!
Remember, you can do one task or do both!
I'd love to hear your thoughts on how this week goes for you!
Leave a comment on this post, or join our private Facebook Group and join the conversations there!
Good luck!
If you missed our Periscope all about this week's challenge, here is the video with even more details and ideas:
CLICK HERE TO SEE EVERY WEEK OF THE MARRIAGE MAKEOVER CHALLENGE