The Marriage Makeover Challenge is a fun way to strengthen your marriage and show love to your spouse.
Each week we'll introduce 2 tasks for the challenge- choose one or do both! These are simple ideas that won't take a lot of time or money to complete, but they will require effort and selflessness- can you handle that? You may even be pushed outside your comfort zone a bit, but that's a good thing! Just think about the impact these fun little tasks will have on your marriage!
Here are just a couple tips, suggestions and things to consider before we begin:
Keep a Journal. Record his reaction and your thoughts so you can get an idea of what went well and what didn't. Hang on to this so you can revisit these ideas again and again.
Ask a few friends to do this challenge with you. This will help you stay on track and keep you motivated!
Decide whether or not you want to keep this a secret from your spouse or not. Either way could be fun!
Join our PRIVATE Facebook Group. Let's chat about these challenges and support each other! Click HERE to be added.
Don't get discouraged! (Sometimes this is easier said than done, right?!) We are all in different stages of our marriage and we may all have different results. If you feel like your husband isn't even noticing your efforts, use it as motivation for the next week. The deeper you get into these challenges, the more your own heart will change. These projects are as much about changing our attitudes as it is about making our husbands feel loved. (This is also why you should have a friend or two do the challenges with you- you can get support and affirmation and celebrate your success!)
Check back every week to see what's up next! Mark it on your calendar so you don't forget. Even better, follow along on Periscope for the live challenge announcements and ideas!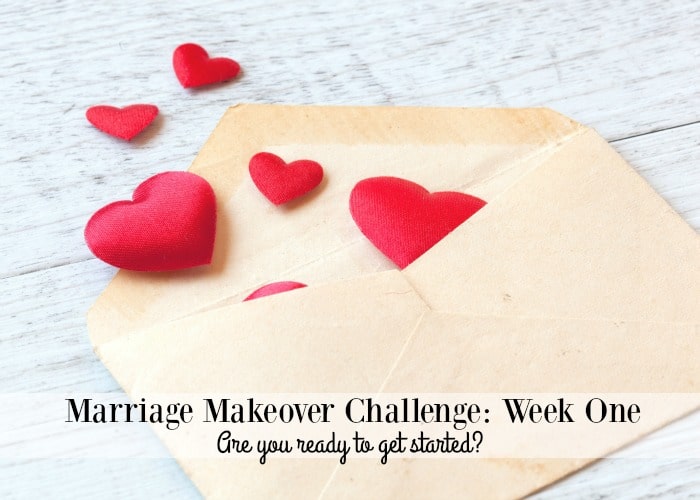 "Motivation is what gets you started. Habit is what keeps you going."
– Jim Ryan
This week's challenges are:
Write a Handwritten Love Note.
You can keep this as simple as you'd like! Write a note, or write a novel- it is up to you! Here is a fun idea you might like- 7 Days of Love, Creative Love Notes.
Give Your Spouse 30 minutes of Free-Time.
How he spends this time is up to him! Greet him with a hug and kiss when he comes home, then encourage him to unwind and relax. Maybe he wants to spend 30 minutes resting, reading or watching the football game. Maybe he wants 30 minutes of your undivided attention when the kids go to bed. Ask him questions about his day and don't steal the conversation. And if your husband likes back rubs as much as mine does, this could be icing on the cake!
Remember, you can do one or both!
So what do you think? Are you ready to take the challenge?
I'd love to hear your thoughts on how your first week goes!
Leave a comment on this post, or join our private Facebook Group.
Good luck!
(Just in case you missed out Periscope Broadcast for this Week's Challenge, here it is: )
CLICK HERE TO SEE EVERY WEEK OF THE MARRIAGE MAKEOVER CHALLENGE