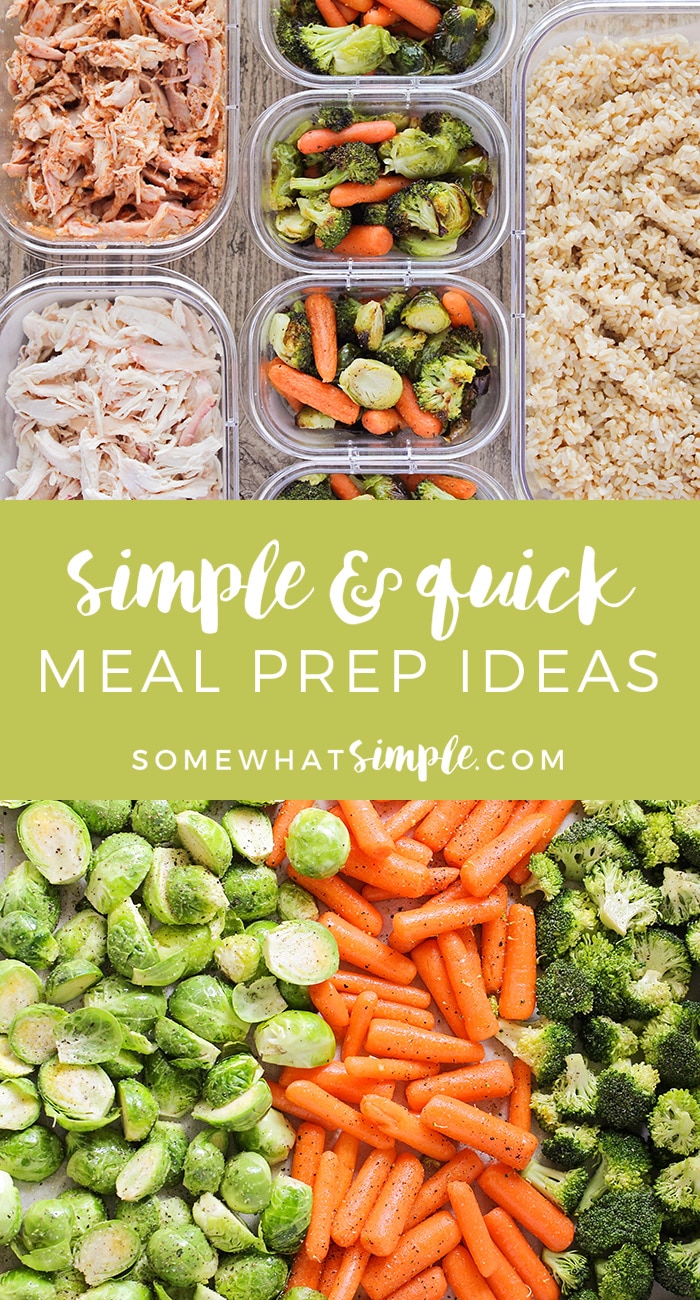 These simple and quick meal prep ideas make putting dinner on the table so much easier. Just an hour's worth of prep time saves you time all week long!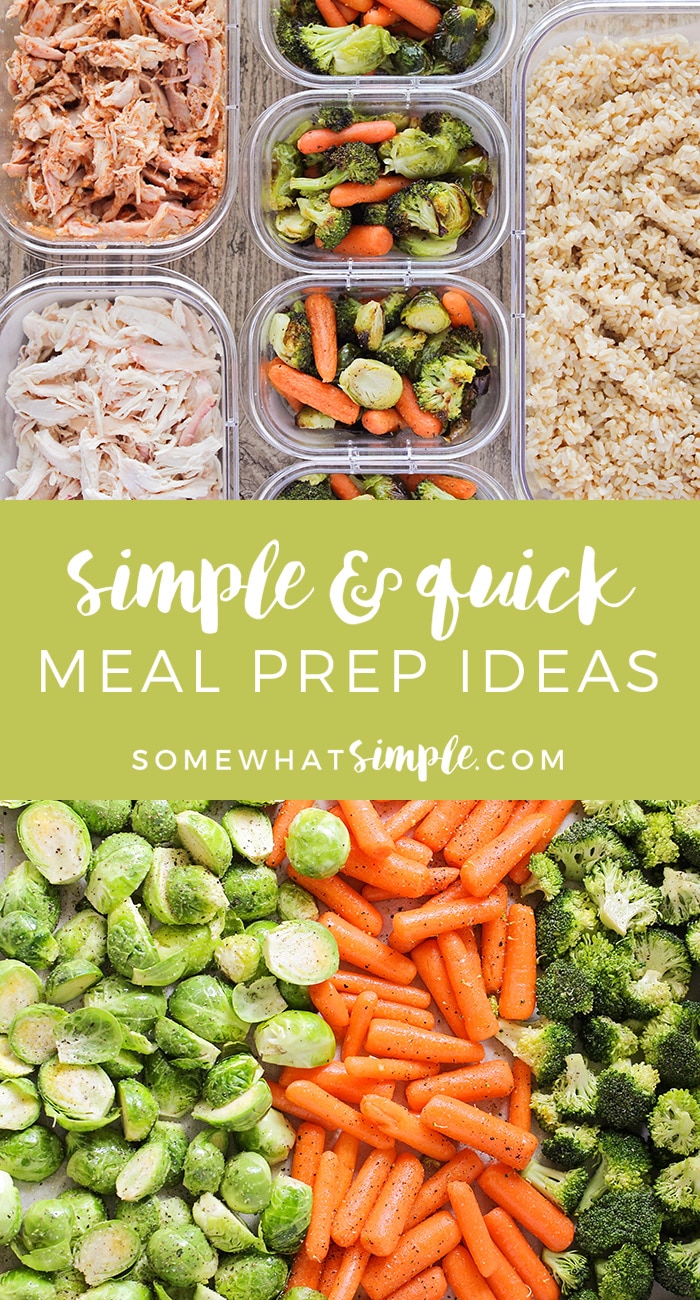 Dinner time is always a little chaotic at our house. My husband works nights, so he's usually rushing around trying to get ready for work, and hoping to grab a bite to eat before he goes. My kids are both busy with after school activities, and they are often cranky and tired by the time dinner rolls around. If I don't already have a plan in place for dinner, it's way too easy for us to order pizza or go out for fast food!
A few months ago, I started doing some simple meal prep at the beginning of each week, and it has made a huge difference in our meal time routine. I spend about an hour every week doing meal prep after I come home from the grocery store, and it helps us eat healthy food all week long!
Make Meal Prep Work for Your Family
When it comes to meal prep, I think it's important to think about what would actually be most helpful to you. It doesn't matter if you spend hours preparing the food, if you never actually eat it. For our family, I found that the same few tasks kept derailing my dinner plans. I'd be all ready to make dinner, and realize that I needed some chopped cooked chicken to throw into the dish. Or that I had made the whole dinner and forgotten the rice to serve it on. Or that I had prepared a main dish, but didn't have a healthy side to go with it. At our house, it makes the most sense for me to prepare cooked chicken, roasted vegetables, and rice at the beginning of the week, so they are all on hand and ready to go when I'm ready to cook dinner.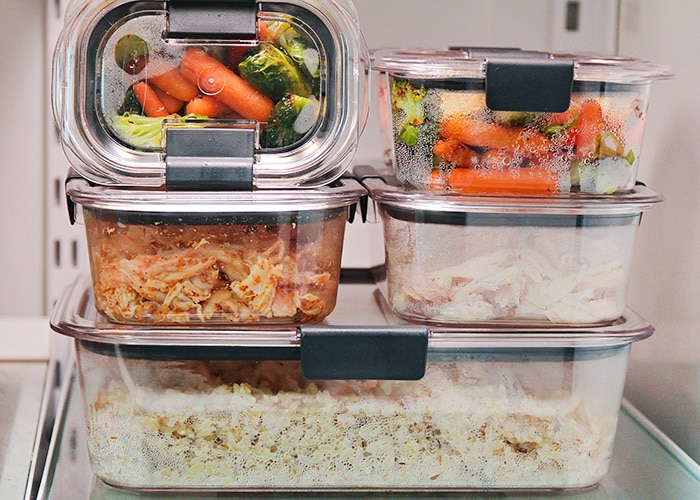 When it comes to storing your carefully prepped food in your fridge, you'll want food storage containers that are leak proof and stain resistant. I use these gorgeous Rubbermaid® Brilliance™ containers, and they are perfect for meal prep! They're crystal clear, so it's easy to see what's inside, and they stack perfectly in the fridge. They also seal tightly to keep food fresh, and are designed for splatter-proof microwaving.
Vegetables
I roast a big sheet pan's worth of vegetables at the beginning of each week because it is the best way to get my kids to eat them! (They'll even fight over roasted brussel sprouts – crazy, I know!)
Click HERE to see our recipe for Simple Roasted Vegetables.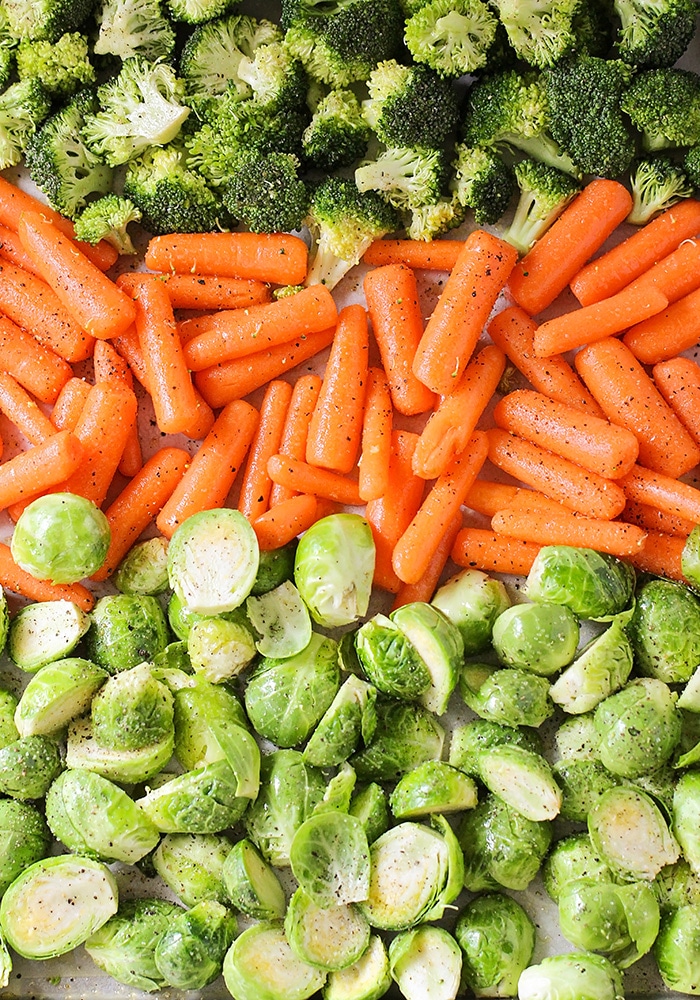 Chicken
When it comes to cooked chicken, I generally just use a rotisserie chicken. They're inexpensive, good quality, and they work great in any recipe that calls for cooked chicken. The hardest part for me is just sitting down to actually pull it apart. I like to get the vegetables roasting in the oven, turn on a favorite podcast, and prep the chicken as quickly as possible.
When the chicken is cooked, I divide it into two containers: one for plain chicken, and the other for taco-seasoned chicken. I make the taco-seasoned chicken by mixing together a little salsa, cumin, garlic powder, and chili powder, and tossing the chicken in the mixture. The plain chicken works great for everything from pasta dishes and soups, to sandwiches, and wraps. The taco-seasoned chicken is perfect for tacos, tostadas, nachos, and taco salads.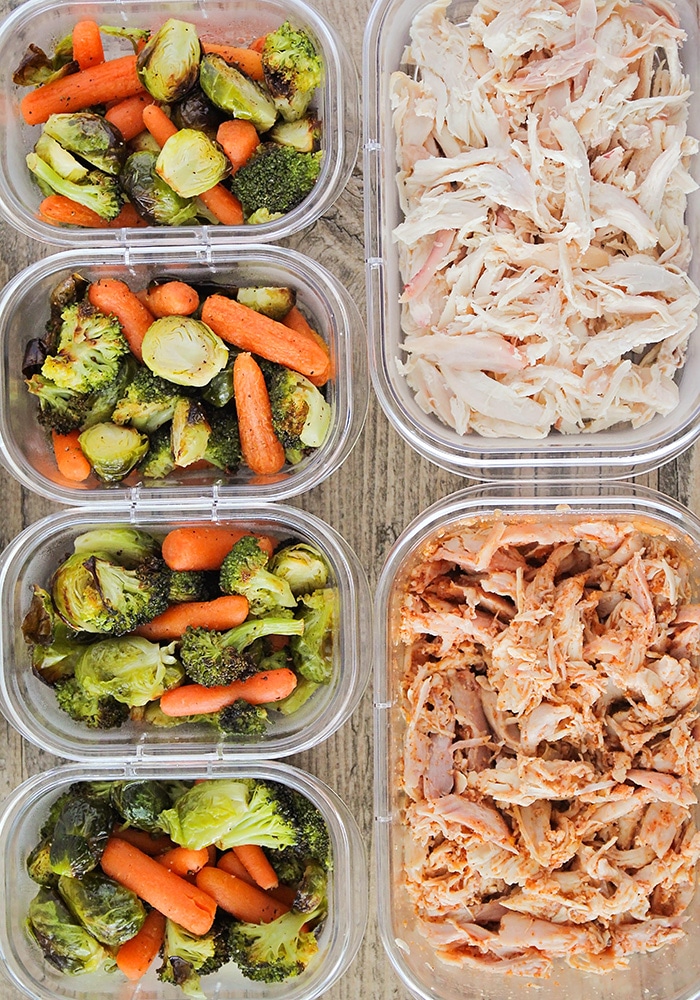 Brown Rice
The last thing I make every week is a big pot of brown rice. It's a great side dish, pairs nicely with curry or stir fry, and I like that it's healthy, too! When I'm in a hurry and need a quick lunch, I often warm up a bowl of brown rice with some chicken and veggies on top, and drizzle it with salsa and sour cream, or my favorite salad dressing. It's simple, quick, and nutritious!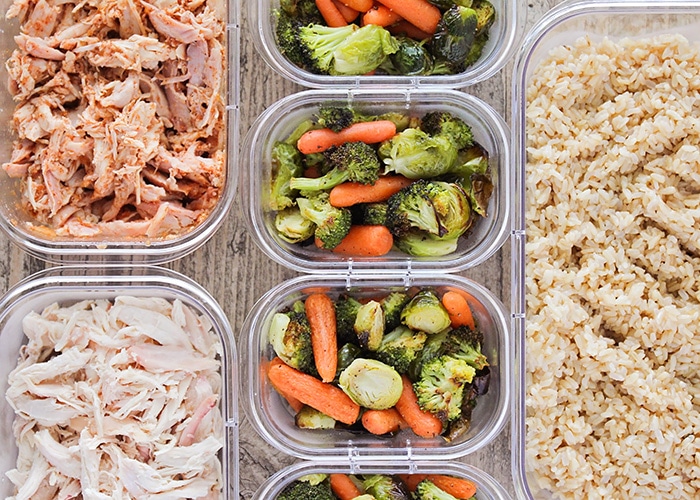 By preparing my chicken, vegetables, and rice in advance, dinner time is much quicker and less chaotic. Usually it only takes me around twenty minutes to prepare dinner each night! I can do all of the prep in about an hour on Mondays after my grocery trip. Thinking ahead really helps our family stay on track with healthy eating!
. . . . .
What do you do to make meal prep easier at your house? Tell us in the comments below, and you could win a set of Rubbermaid Brilliance containers for yourself!
This post is sponsored by Rubbermaid. As always, all opinions are my own.
Love these tips and tricks? You'll love these "organized" tips:

Lego Organization // Ribbon Organization // Playroom Organization