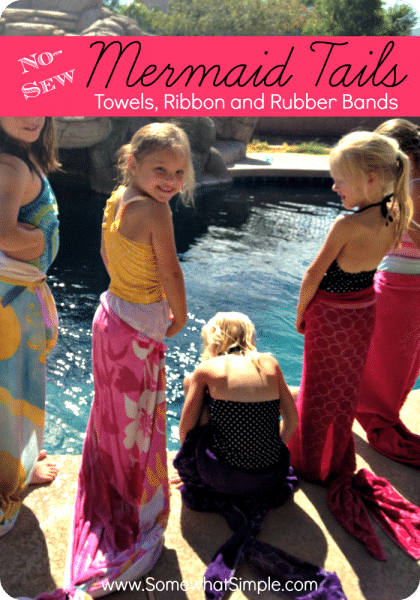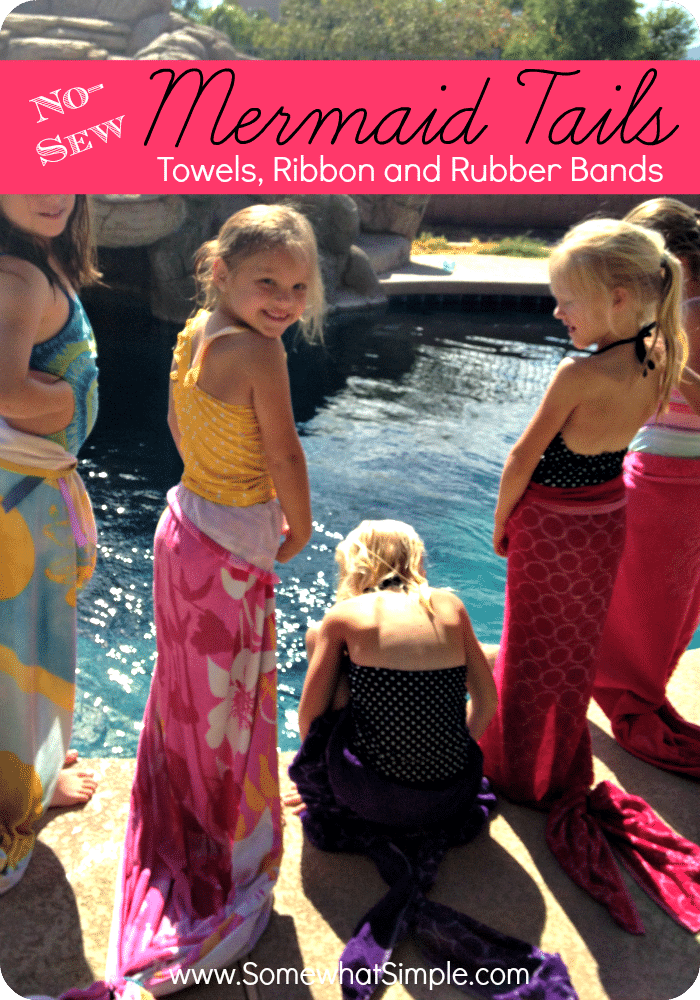 I recently featured the creative party invites we made for Leah's mermaid party, but now I want to show you something else we created that was a hit with the little swimmers- mermaid tails made from beach towels.
Materials Needed:
Beach towel
Ribbon (long enough to tie in a bow around each girl's waist
Rubber band
Directions:
Place a beach towel around her waist with the long part hanging down like a train of a dress.
Tie your ribbon in a bow around her waist and then fold the top of the towel over to cover the ribbon and better secure the towel from slipping down.
Wrap a rubber band around the end of the towel, leaving about a foot at the end. The last time you wrap it around, don't pull the entire towel through- leave the rubber band in the center to split the towel and make your mermaid tail.
And that's it!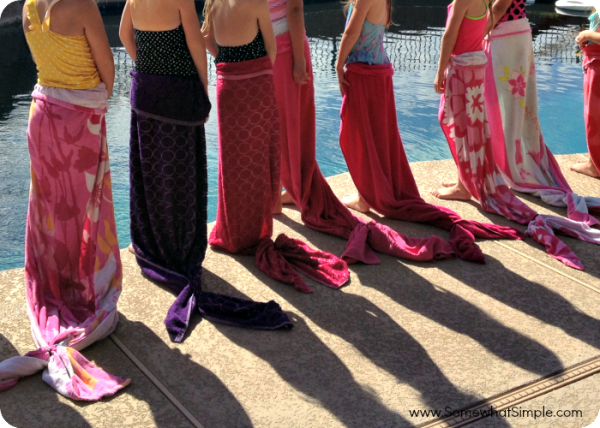 Hack Your Routine!
FREE E-COURSE
5 Time-Saving Tips for Crazy Busy Moms