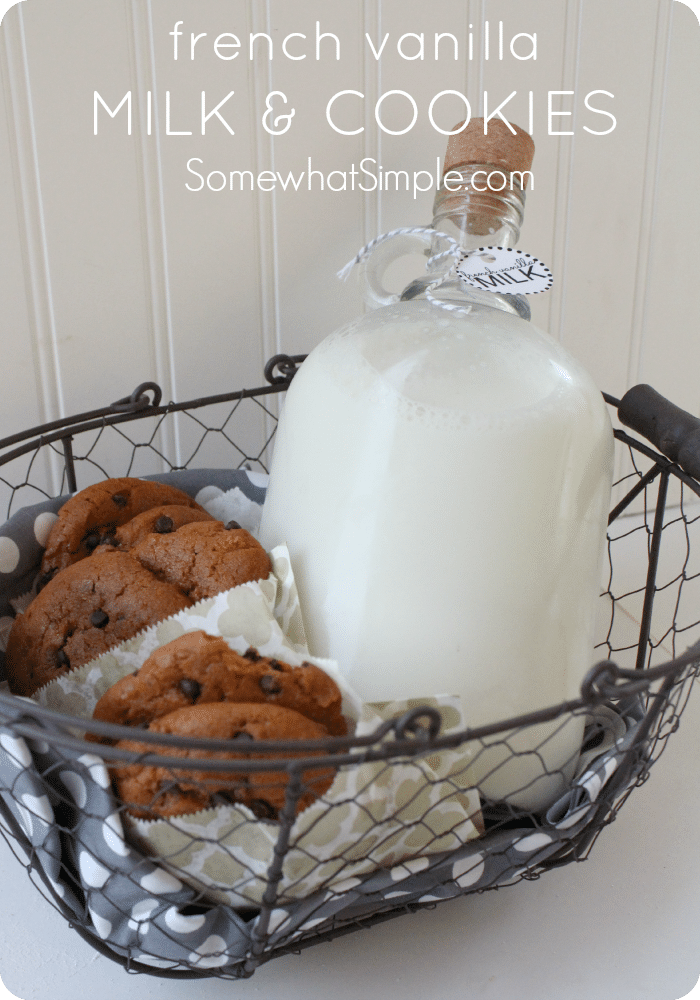 This french vanilla milk and cookies gift is thoughtful, simple and very tasty- (is there anything better than a gift like that?!) Your friends and neighbors are going to LOVE you, and this just might change the way they drink milk forever. If you've never made your own french vanilla milk, stop what you are doing and try it now!
Here is what you need:
Milk & Glass Milk Jug
French Vanilla Instant Pudding Mix
Cookies
Basket/ Gift Wrapping supplies
Free Flavored Milk Printables (available HERE)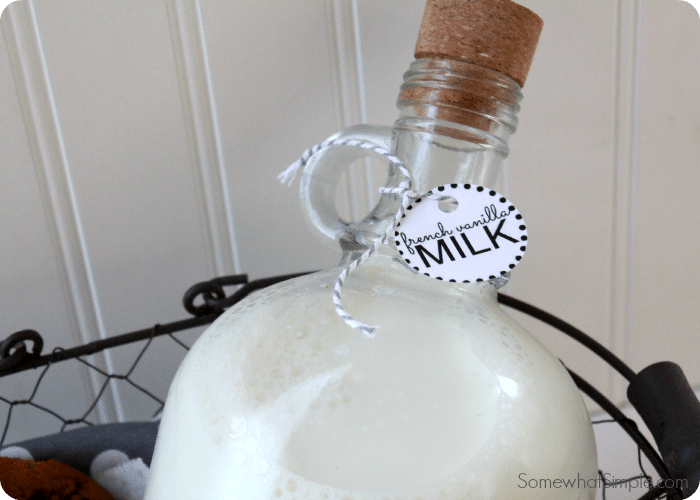 Directions:
Make or purchase your favorite cookies. (We LOVE these Pumpkin Chocolate Chip Cookies!) Wrap your cookies in cute baking sleeves or in plastic baggies.
Mix your milk. I usually add 1 tsp. of mix per every 8oz of milk. Depending on how strong of a vanilla flavor you like, you can add more or less. Pour your milk into the glass milk jug, then add a Milk Tag with some bakers twine or ribbon so your friends know this isn't just some ordinary milk!
Place your milk jug and cookies in a basket or heavy-duty gift bag and get ready to make your neighbors smile!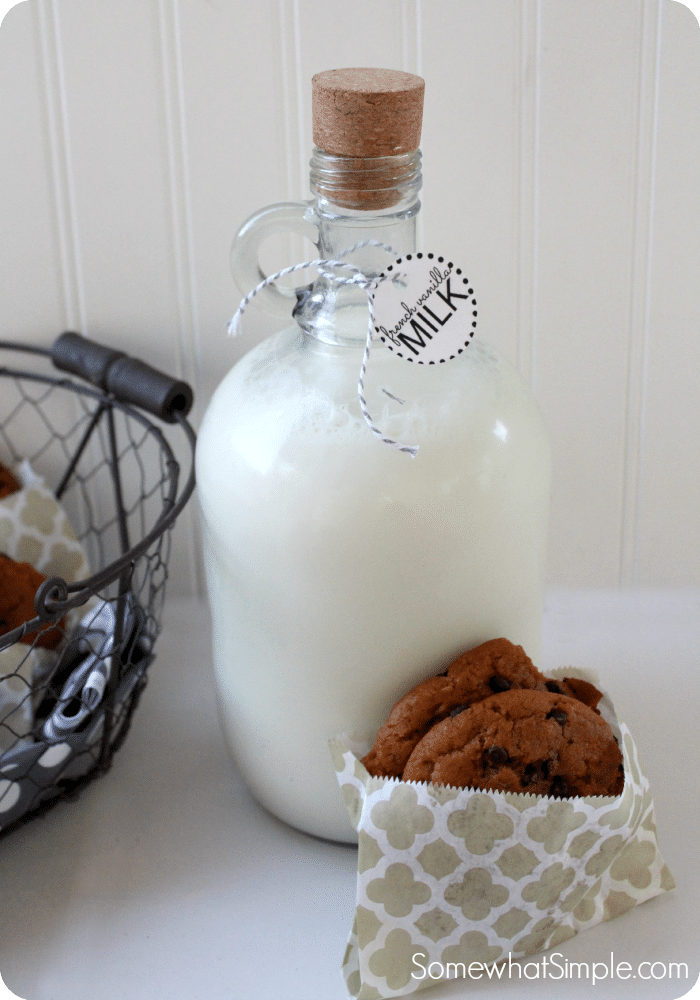 Now that you've mastered the delicious art of French Vanilla Milk, you might want to try a variety of flavors!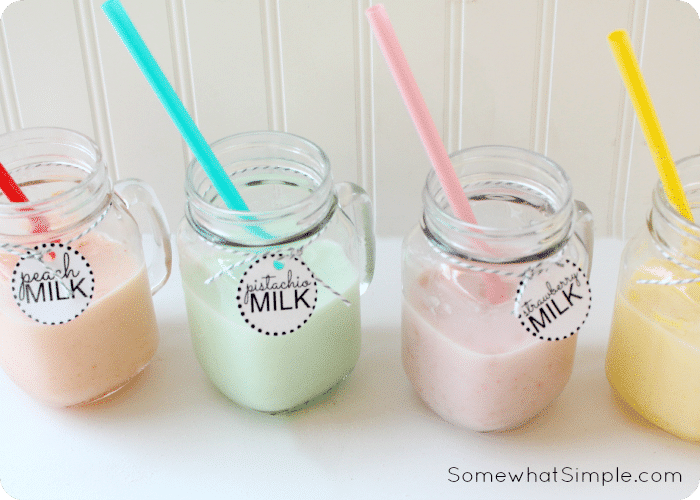 Click HERE for details on how to make flavored milk in all varieties!
(Your kids are going to LOVE you!)