Customize your front door with a monogram door hanger!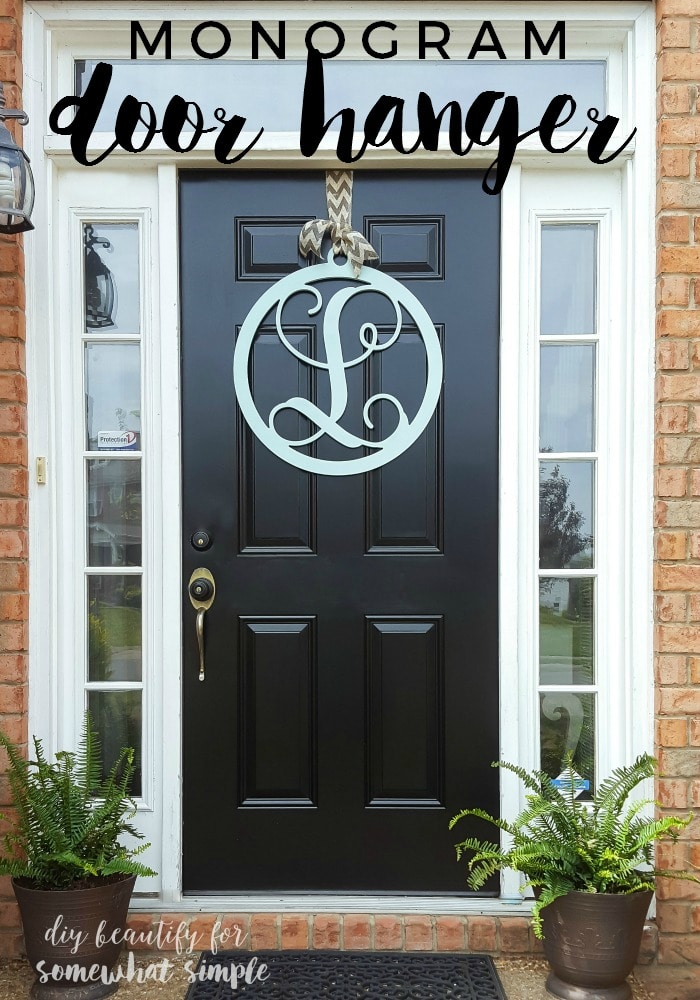 Looking for a cute way to welcome guests to your home? This monogram door hanger is not only super simple to create, it is also easy on the wallet! Let's get started!
Monogram Door Hanger
MATERIALS NEEDED:
large monogram wood cut out – available at most craft stores or HERE on Amazon.
sandpaper
spray paint
cardboard or something to protect your workspace
ribbon
thumbtack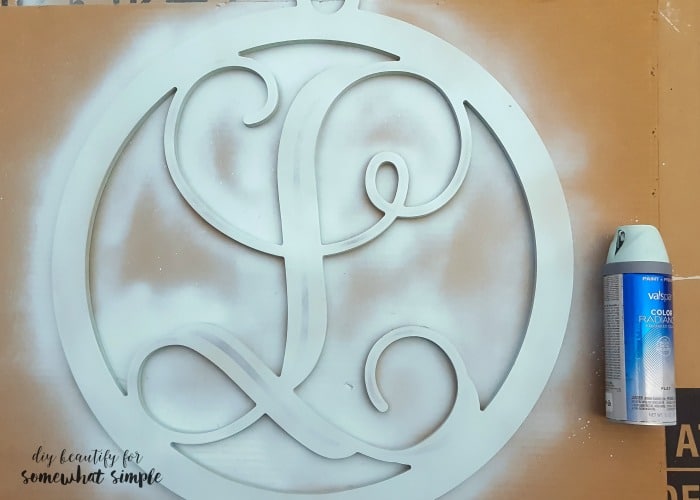 DIRECTIONS:
Start this project by lightly sanding the top and edges to remove some of the roughness to your wood cut out.
Next, spray paint your first coat of paint. If you need to add another coat or two, just make sure you lightly sand in between painting another coat of paint. I ended up doing 3 coats to get a nice, even finish, but if you're using a darker paint that is easier to cover up the wood, or if you want a more rustic look, you might not need more than 1 or 2 coats. Also, I used a fine grit sanding sponge to sand in between my coats since the hand sander would have taken too much paint off.
When the paint is completely dry, hang it on your front door with some ribbon. To do this, loop the ribbon around the wood cut out, then secure the ends to the top of your door with a thumbtack.
And that's it!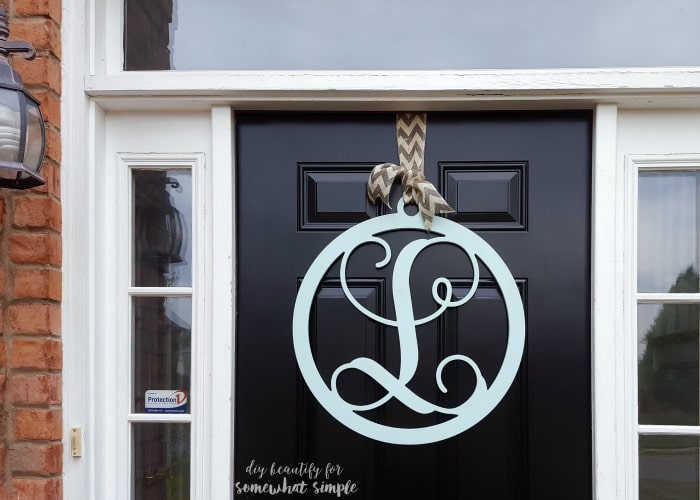 So easy, you can have this project up and hanging on your front door in just a couple hours. (Watching the paint dry is the longest part of the process!)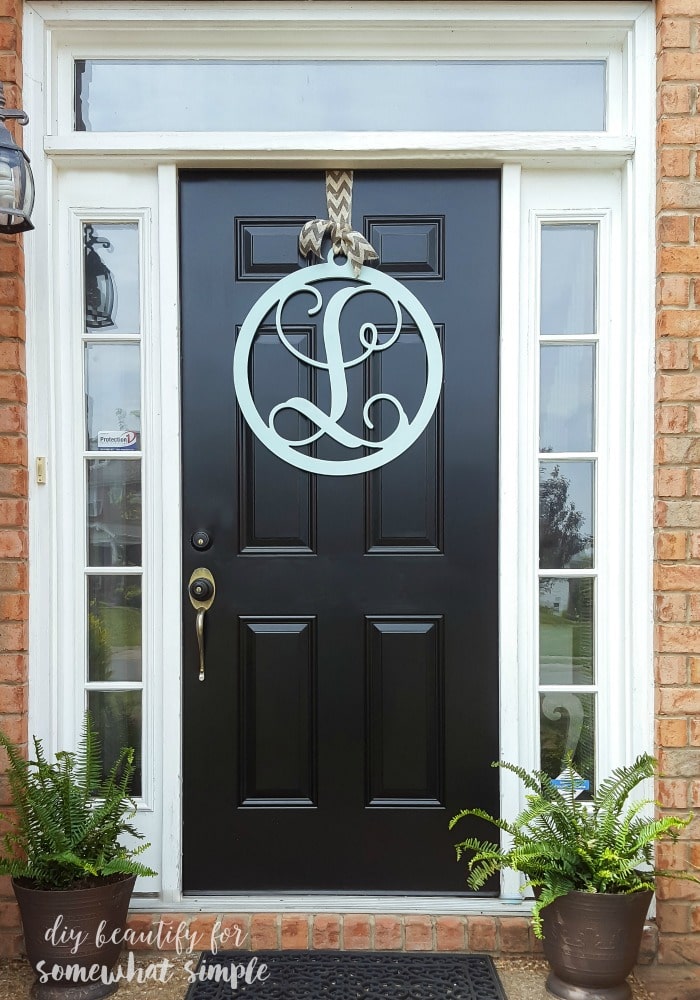 Using my favorite color on my front door gives my guests a foretaste of what they'll find in my home because turquoise is used in nearly every room of my home! Here are some of my favorite turquoise projects: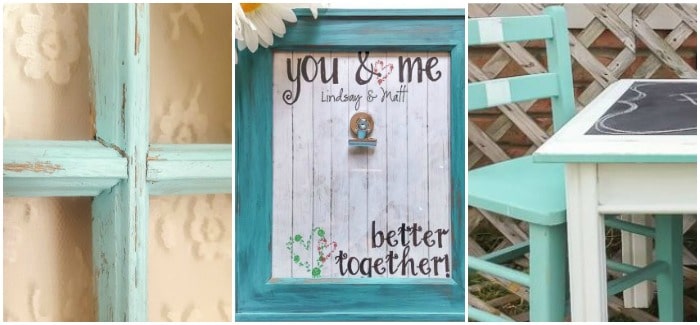 Updated Antique Window || Photo Clip Frame || Mismatched Furniture Activity Set