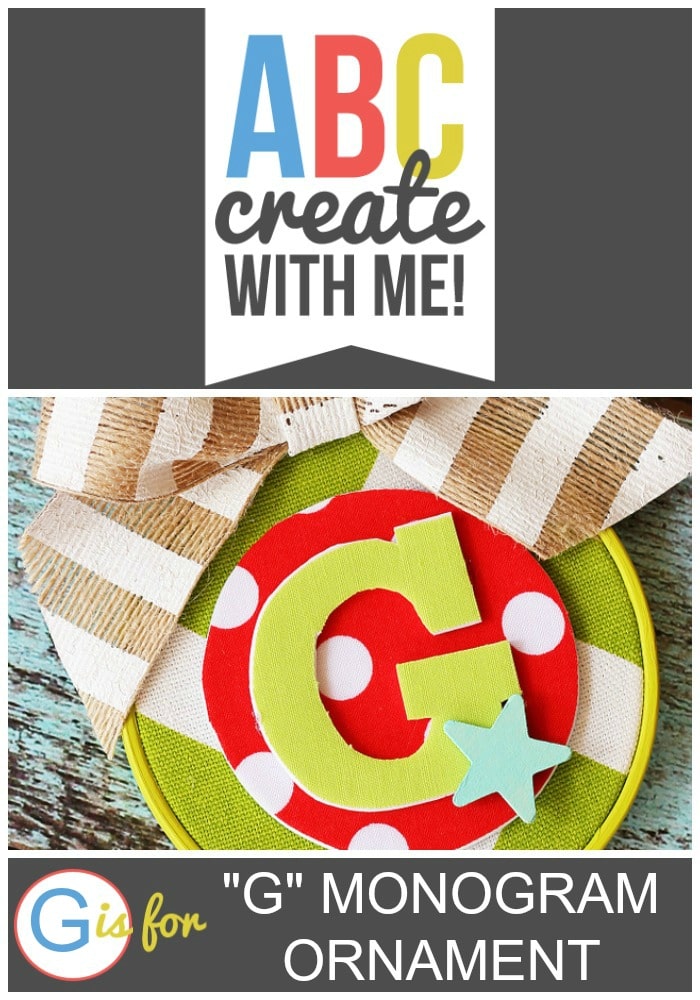 Hi, everyone! It's Amy from Positively Splendid here, and I am so excited to be here for Steph's ABC Create with Me event to share a fun project with the letter "G"!
Each year, I try to start early making a new handmade Christmas ornament for each of my kids so that the stress of the holidays doesn't get in the way of getting it done. This year, I'm making some super cute, incredibly easy monogram ornaments to set aside to give to my four kids when the holidays arrive. As it happens, my youngest's name is George, so his ornament is the one I'm sharing here today!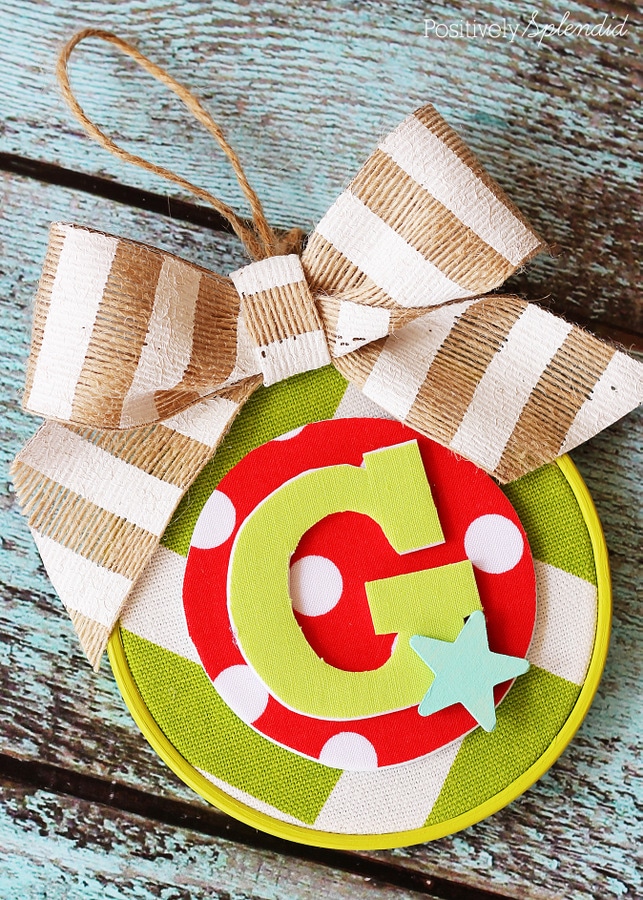 This project is no-sew, low-budget, and perfect for creating with kids. This would also be a great one to make with a group of friends at a craft night or other gathering!
For this project, you will need…
4-inch embroidery hoop
Acrylic paint and foam brush
Small scraps of fabric in assorted designs/colors
Adhesive craft foam
Computer and printer
Scissors
Sharpie
Hot glue
Twine
Ribbon
Assorted embellishments (optional)
Directions:
Paint the outer piece of the embroidery hoop with the acrylic paint and foam brush, and set aside to dry completely.
Stretch a piece of fabric inside the hoop, and trim away the excess around the sides.
Adhere a piece of fabric to the sticky side of the adhesive foam, as shown. Use your computer and printer to create a letter template. (My letter G is here in Carton font at 200 pixels.) Trace the template in reverse  on the foam side of the piece and cut the letter out.
Cut a 3-inch circle that from an additional piece of foam/fabric.
Using hot glue, affix the circle piece to the center of the ornament. Affix the monogram on top of the circle, and embellish further with buttons, wood shapes, etc., if desired.
Loop a piece of twine through the metal portion at the top of the hoop, as shown, to use as a hanger.
Finish by affixing a pretty bow to the top of the ornament with hot glue.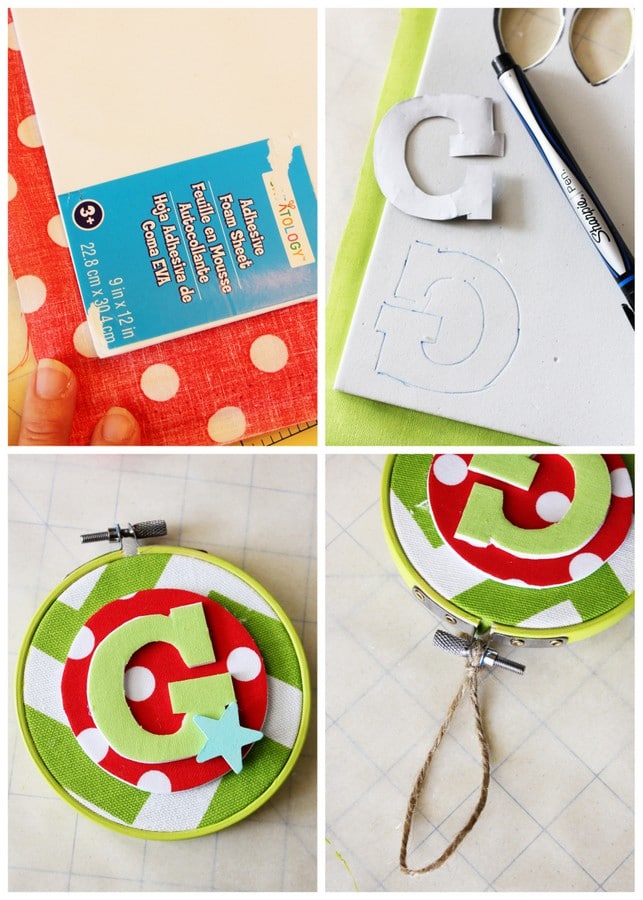 Your monogram ornament is complete! Wasn't that easy?
Being a southern girl, I just love adding monograms to all sorts of things. This same foam and fabric technique would be perfect for making dimensional letters for signs, banners, and more!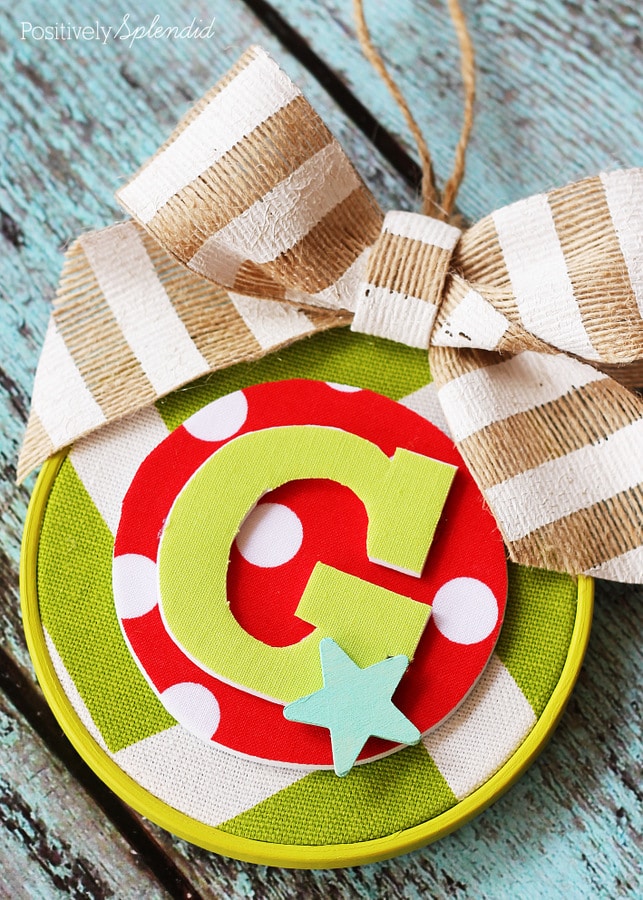 These little guys would also make adorable gift tags when attached to a special present!
Thanks so much to Steph for having me over today. Y'all are welcome to join me over at Positively Splendid any time, where I'm always knee deep in my latest creative project!