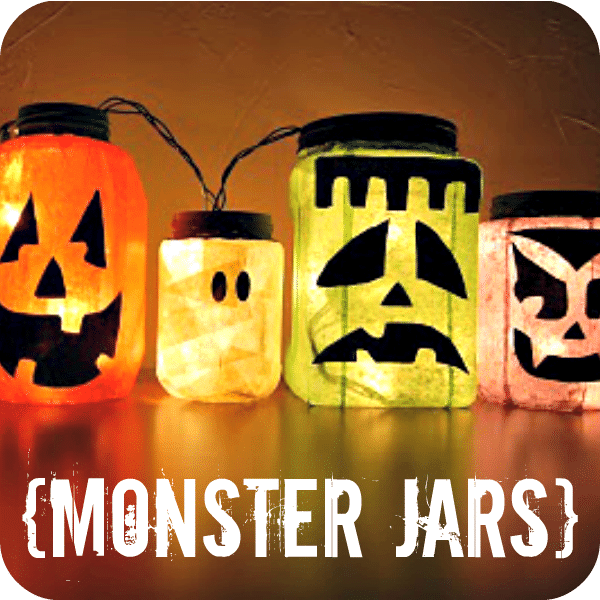 My sister in law Megan made the cutest Monster Jars, inspired by this cute idea on Not So Idle Hands.
Not having enough jars, she made a quick trip to the grocery store, bought a few and emptied the contents into tupperware so she was able to get started on this project right away!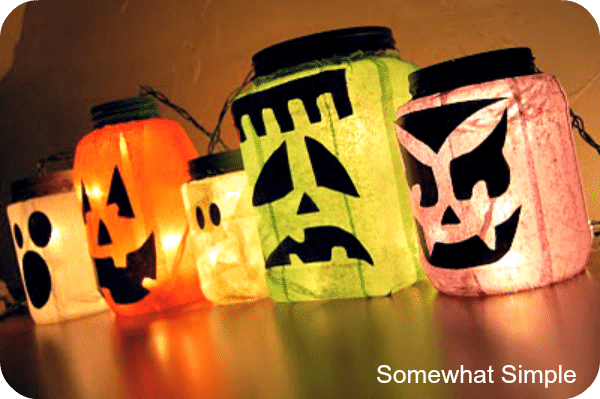 Isn't that square jar perfect for Frankenstein? It was a big jar of Claussen pickles,which means you can get a square Frankenstein AND the best pickles on earth. BONUS!
Emily has the step-by-step tutorial on her site, as well as cute face templates here, here or here. (You might have to re-size the templates to fit your jars.)
Fill jars with tea candles or a string of white lights, and enjoy the spooky ambience!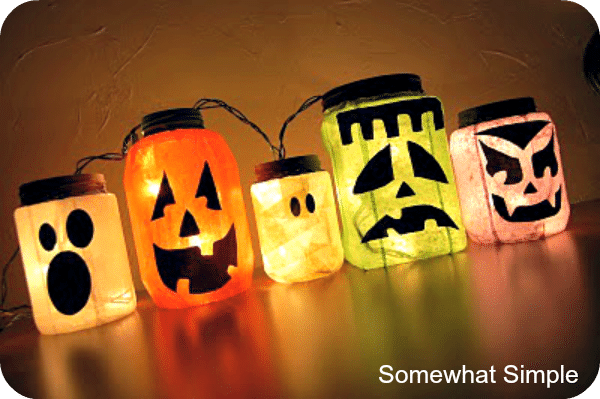 So fun!