Looking for a fun way to document life and all the details that make up your day? Grab our creative journal pages and create the perfect family keepsake!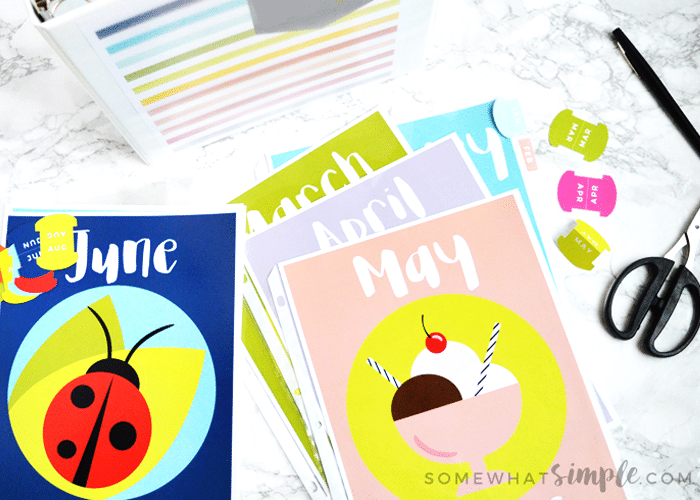 If you've been looking for fun ways to make this year extra special for you and your family, we've got just the thing!
Here at Somewhat Simple, we feel that the best part of living a good life is documenting it!
So, we came up with a fun set of printable journal pages that all the cool kids are LOVING.
(Intrigued? Keep reading my friends!!!)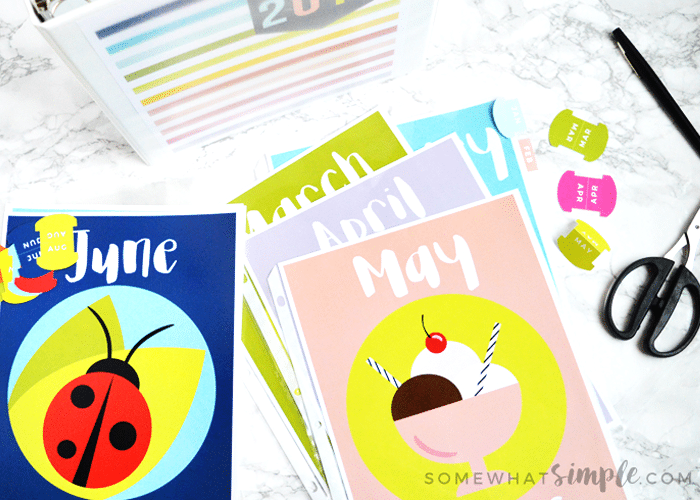 These printables are seriously the cutest – each set includes an entire year of printable pages with fill-in-the-blanks and prompts that will help you document life as it happens! AND, best of all, we have 3 different sets designed for ALL ages – so whether you're 2 or 102, you'll LOVE them!
* We've taken the dates/ years off these journals so you can use them any year you'd like!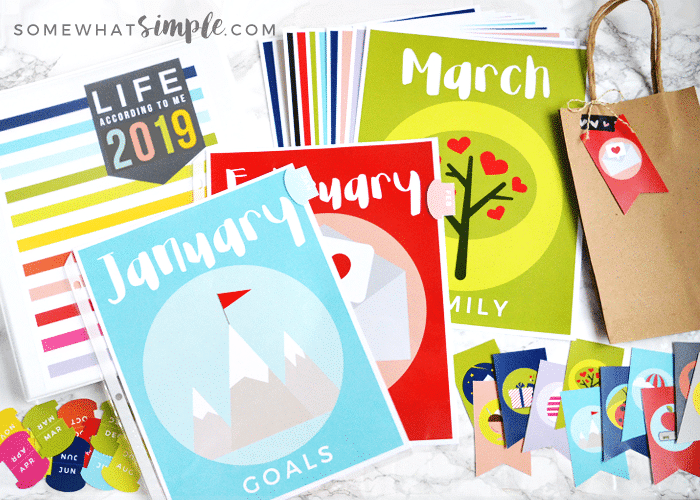 Each pack includes everything you see here: a cover page, spine insert, gift tags, colorful monthly theme pages, and tabs!
Our journal packs vary just slightly for each age group – here is a sneak peek of the inside –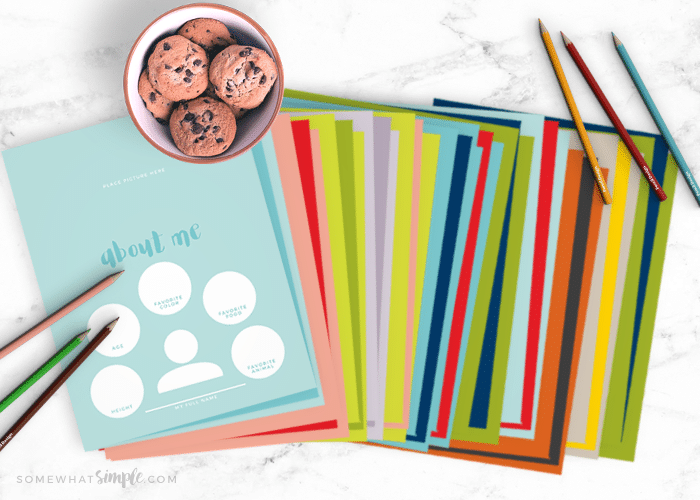 Child (ages 2-11)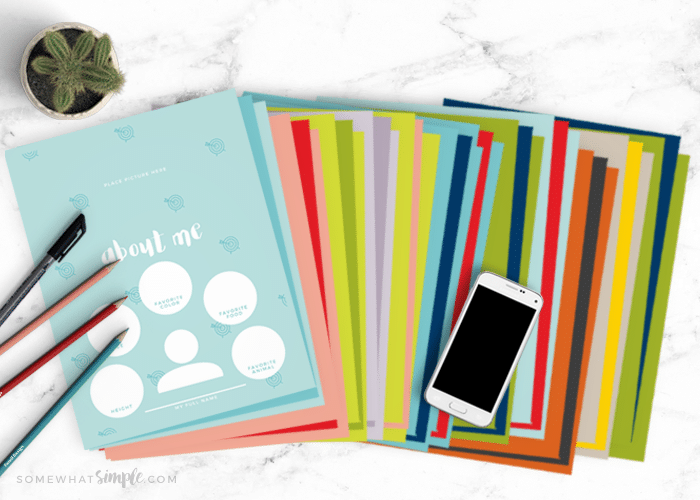 Teen (ages 12-17)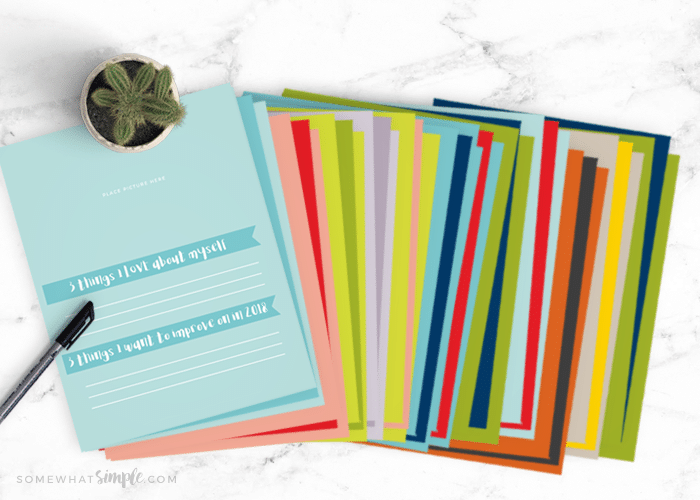 Adult (18 + up!)
Our Creative Journal Pages are available for only

$14.97

and you can print them over and over again!
We sure hope you have fun documenting life this year!
There is so much happening in the world around us – let's capture it on paper and make the best of memories!
… all the cool kids are doing it! (wink)
xoxo, Stephanie