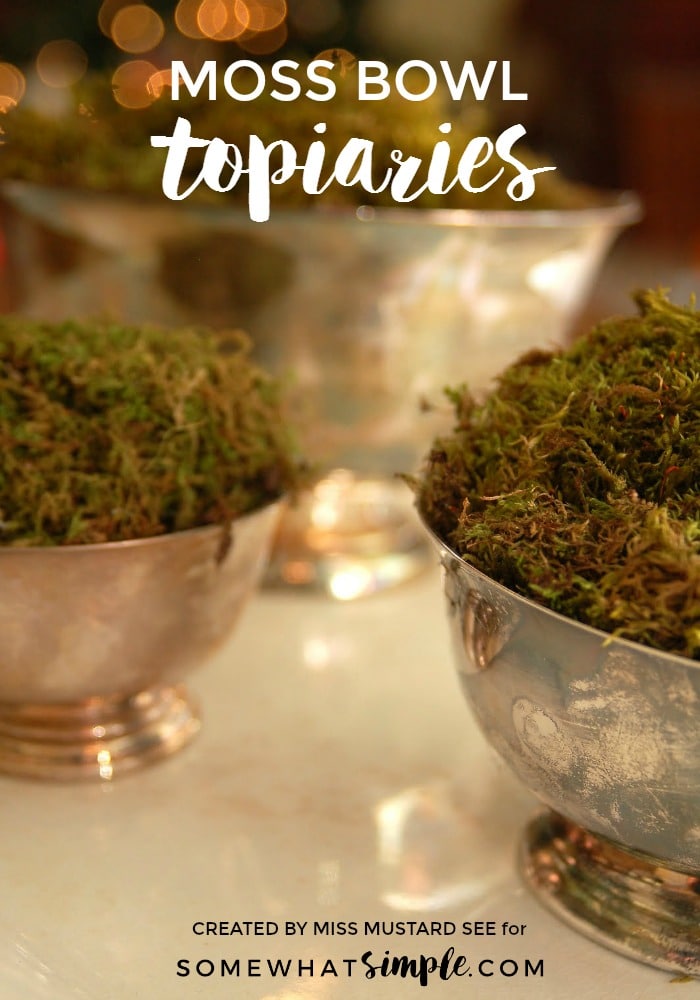 These moss bowl topiaries are fast, simple, cheap and elegant!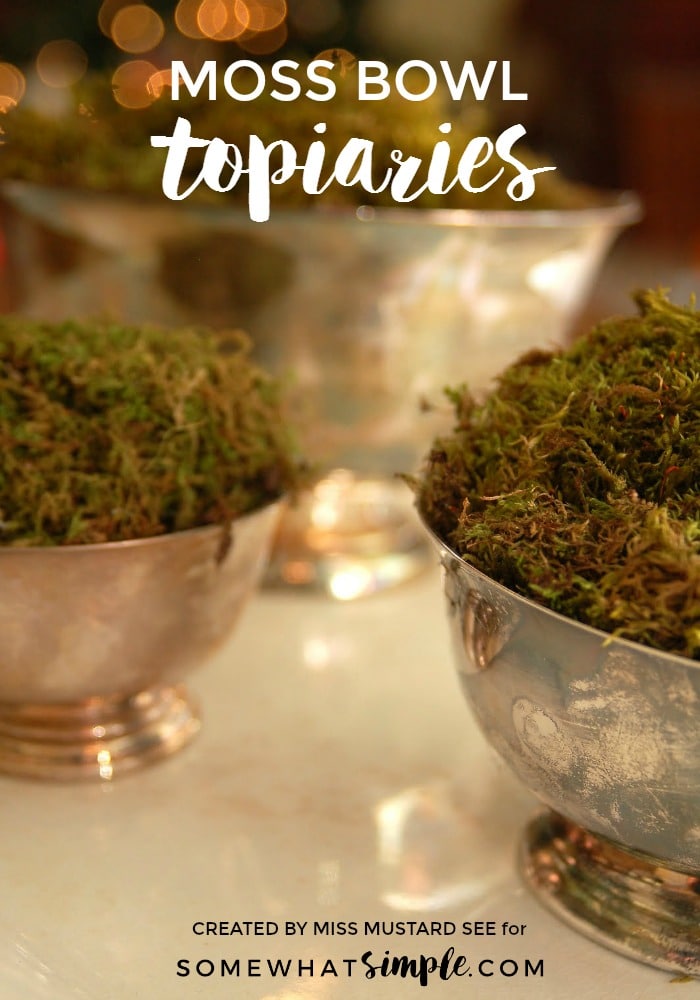 If you're looking for an elegant piece of decor for your home, or a simple centerpiece for your next tablescape, these moss bowl topiaries are just the thing! These darling little bowls will take only 15 minutes of your time! Ready to try it? Here is the easy tutorial:
Moss Bowl Topiaries
SUPPLIES –
bowls of varying sizes
sheet moss ($1.97 a bag from Wal-Mart)
magazine or newspaper
hot glue gun & glue sticks
DIRECTIONS –
Gather your bowls. I happened to have some silver bowls, but you could use anything you have.
Wad up magazine pages (or plastic grocery bags, newspaper, tissue, whatever) to act as filler in the bowls. Squish them down and arrange them so they make a dome shape in the bowl. This will act as a form and gluing foundation for your moss.
Gently separate a piece of moss that is roughly the diameter of your bowl. Apply some hot glue to the paper to hold the moss in place. Then add dabs of glue around the edges and tuck the moss in.
Aren't these so lovely?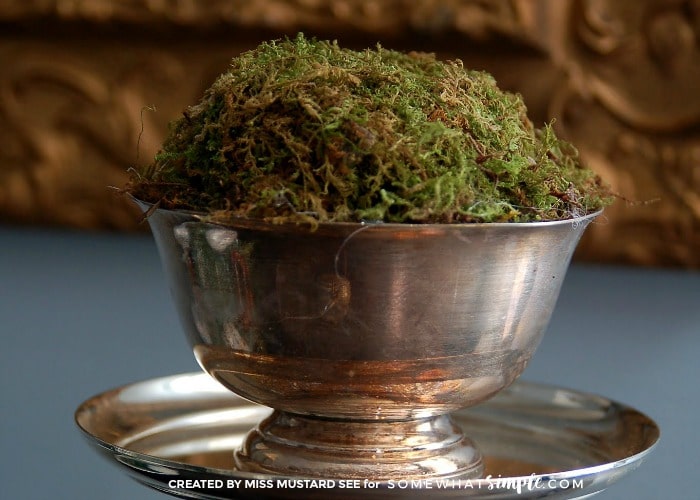 I do not have a green thumb when it comes to house plants, so moss is a great way to add greenery and a natural element without the stress of watering, perfect light, and fertilizer!
. . . .
About the Author: Marian is the creative artist and blogger from Miss Mustard Seed. She is not a trained artist or a born entrepreneur, just a mom of two with a love painting, sewing, decorating, and thrifting.
This post originally published as a guest post on Somewhat Simple in January 2010.