I am excited to share with you a darling (and EASY!) Christmas craft — a naughty or nice bucket.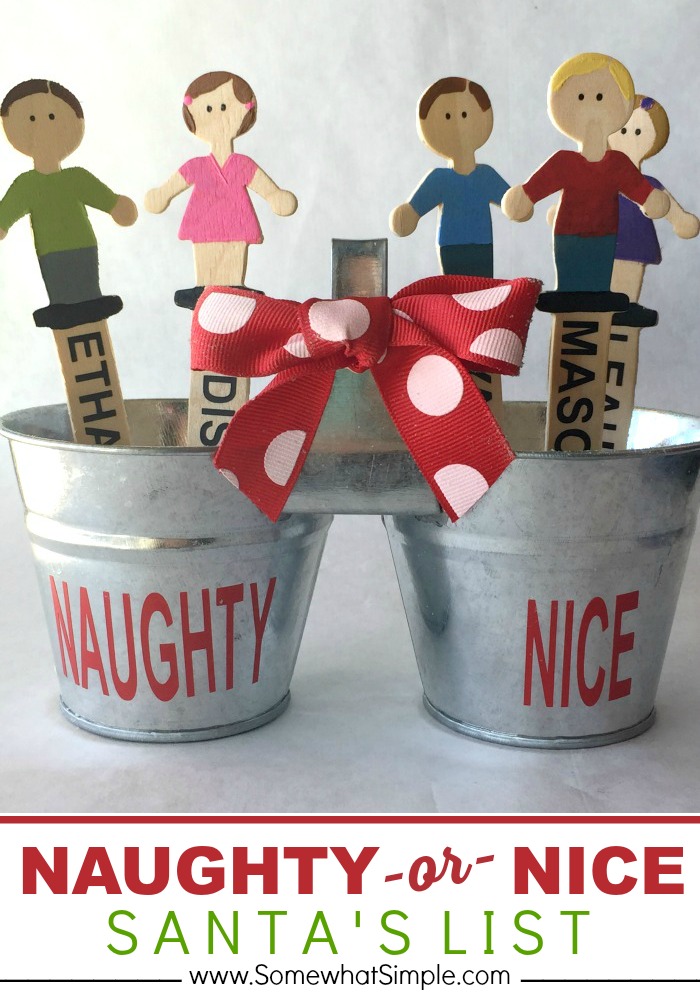 This Naughty or Nice Bucket is perfect if you happen to have kids who can become a little unruly at times. (If that excludes any of you, we need to talk- I need to know your secrets!)
This idea came to me last year when my then 3 year-old was throwing (another) fit. Fits happen year-round at my house, but at Christmastime they seem to be more-easily solved simply by saying something to the effect of "kids who throw fits get put on the naughty list."
So I made this bucket with cute wooden stick figures to use as a little visual "reminder" that Santa only brings presents to those kids on the nice list.  It has helped end a tantrum or two in my home- even if just for a second! Hopefully you'll find this bucket just as useful, here is how to make it:
Naughty or Nice Bucket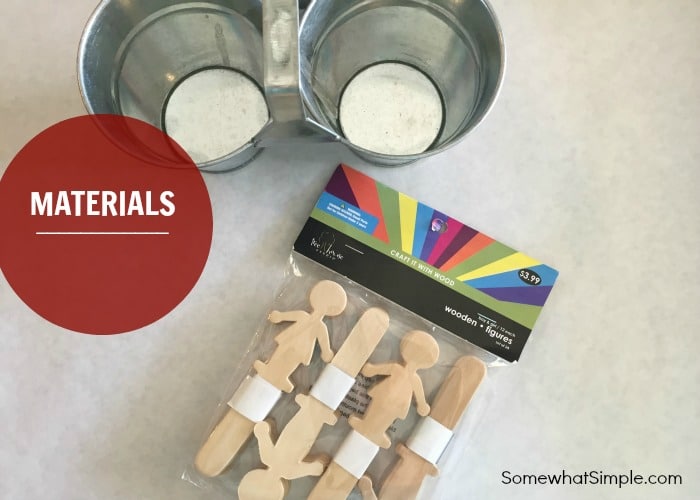 double-sided bucket -or- 2 separate containers
wooden stick figures
craft paint in various colors + paint brush
letter stickers
scissors
ribbon
dry floral foam
*All the supplies listed above are available at Hobby Lobby
Paint your craft sticks to resemble each child. Add their names with stickers, or free-hand this with paint.
Tie a ribbon around the bucket. Add the words "Naughty" and "Nice" to each bucket.
Trim the floral foam to fit inside each bucket. Stick your stick figures into the craft foam.
… and that's it!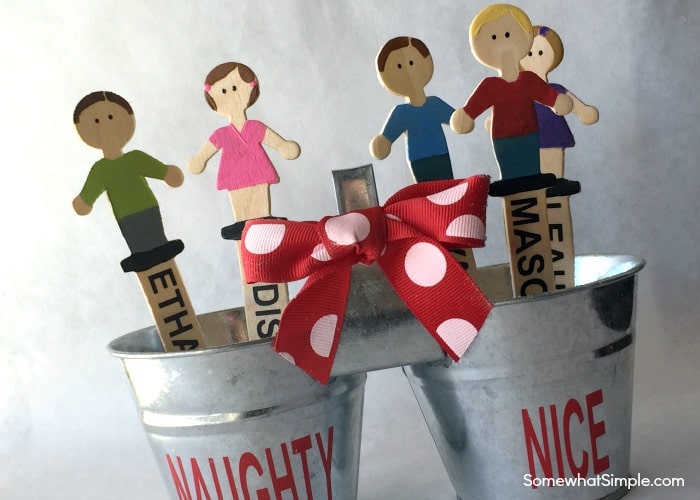 Here's to hoping the tantrums are few and far between in your home!
I hope you have a great Christmas season and a happy new year-
Cheers!
This post originally published as a guest post on Tatertots and Jello in November 2015.