When you think about New York City travel, you might think of visiting Times Square on New Years Eve, or seeing the sites on a beautiful summer day. But believe it or not, the city is a great place to visit in the fall. There are plenty of things to do without the crowds, and you'll save some money doing it all too!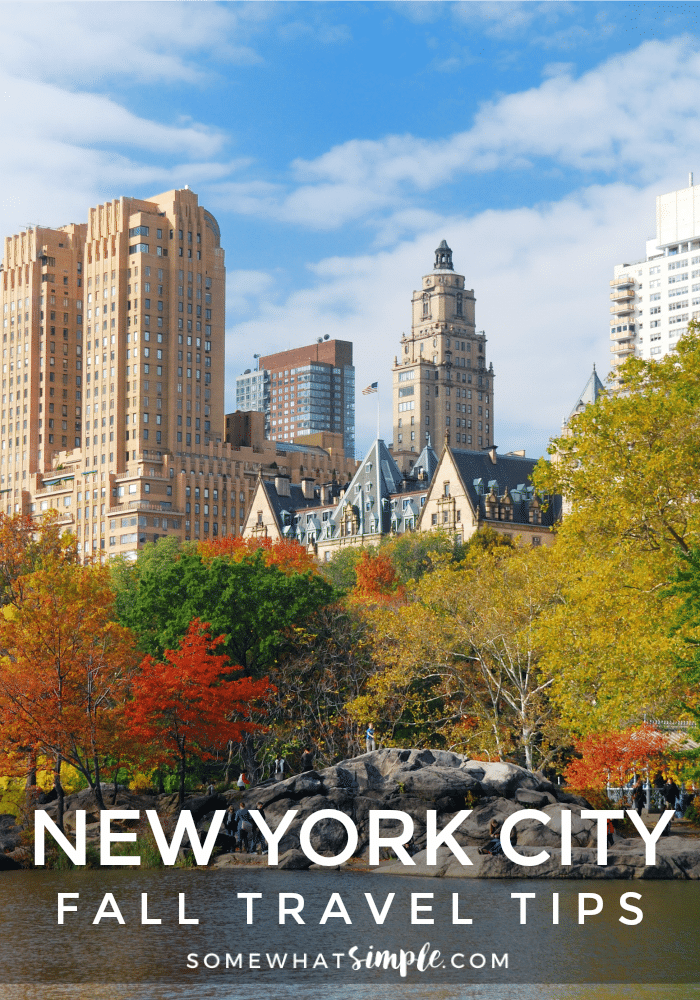 Cheaper hotels, less people, more fun! Traveling to New York in the fall is my favorite time to visit this great city! If you're planning on heading that way, here are some things you must-see! 
New York City Travel – Things To Do In The Fall
Governor's Island
Seeing Manhattan on beautiful fall day is one of the most glorious things you will ever see. The skyline is painted red, yellow, gold, and a little green. Take a ferry to Governors Island and then make sure to rent a bike so you can get around easily. There is more to it than just seeing the fall skyline. Governor's Island is a 172 acre park in the heart of New York Harbor. You can bike the trails, splash in the fountains, enjoy the fall day resting in a hammock, and enjoy some delicious food. It is a great way to spend the cool fall day.
Stargazing
The Highline has free star gazing every Tuesday night through October 27th for free! They even provide the telescopes, which are graciously provided by Amateur Astronomers Association of New York. It is a great way to look at the stars in a place where they are often not seen. Don't forget to stay for dinner and dessert afterwards by visiting one of the many restaurants around the Highline.
Brooklyn Botanical Garden
There is no better way to see fall foliage than taking a stroll through the Brooklyn Botanical Garden. You'll see lots of fall flowers and roses, but I personally think that the Japanese Hill and Pond Garden is the prettiest. It has beautiful maples that are perfect for viewing. Their colors range from yellow, red, gold, and even purple. While there, look for 20-foot tall maples. They are simply majestic! The Japanese tea house is another favorite! It has amazing views of all the different foliage, you'll almost feel like you are in Japan.
Katz Deli
Order a Pastrami and Rye at Katz's Delicatessen. If we are being honest, Katz's Pastrami on Rye is good any time of year. But something about ordering one when the weather turns cooler just makes it taste better. I think it's because it is such a homey, comforting sandwich that the cool air makes it even more homey. Of course don't forget the potato latkes with applesauce. They are the essential side dish with the pastrami!
New York City Public Library
When the weather gets a little chilly and you are feeling it in your fingertips, forgo the shopping and bakeries. Go to the public library and curl up with a good book. Not only are there thousands upon thousands of books, but there is also a huge reading room adorned with the original Carrere-and-Hastings lamps. There are also exhibits such as the original Declaration of Independence, a Gutenberg Lamp, and almost 500,000 old maps. When you enter make sure you say hi to the lions, named Patience and Fortitude, that adorn the front entrance. It is a great way to take the chill off and learn something educational.
Ghost Tour
New York City is full of haunted history and you never know who you might "meet". There are several ghost walking tours to choose from, and most of the events are not placed until September, but the most popular are the New York City Ghost tour, Haunted Brooklyn Heights tour, Haunted Waters tour, and Haunted Broadway walking tour. Each tour costs money and it is best to research to choose which one is right for you. Just beware, the events sell out rather quickly for Halloween, so keep an eye out for the events to be placed online so you can get tickets quickly.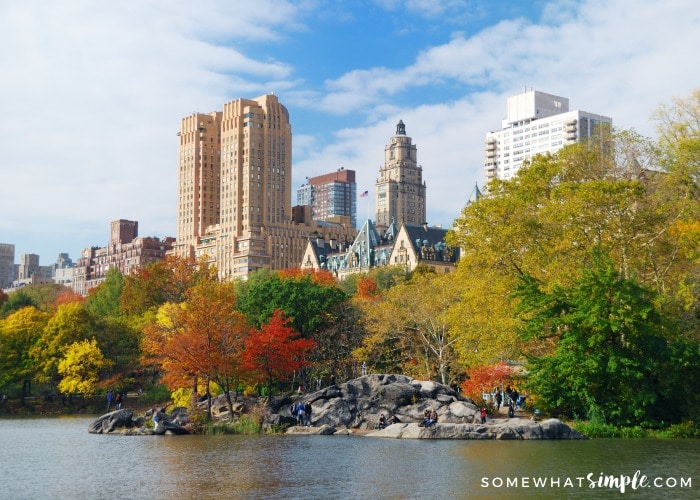 New York City travel in the fall is an amazing experience. It is a great way to enjoy some time with family and friends before gearing up for the holidays!