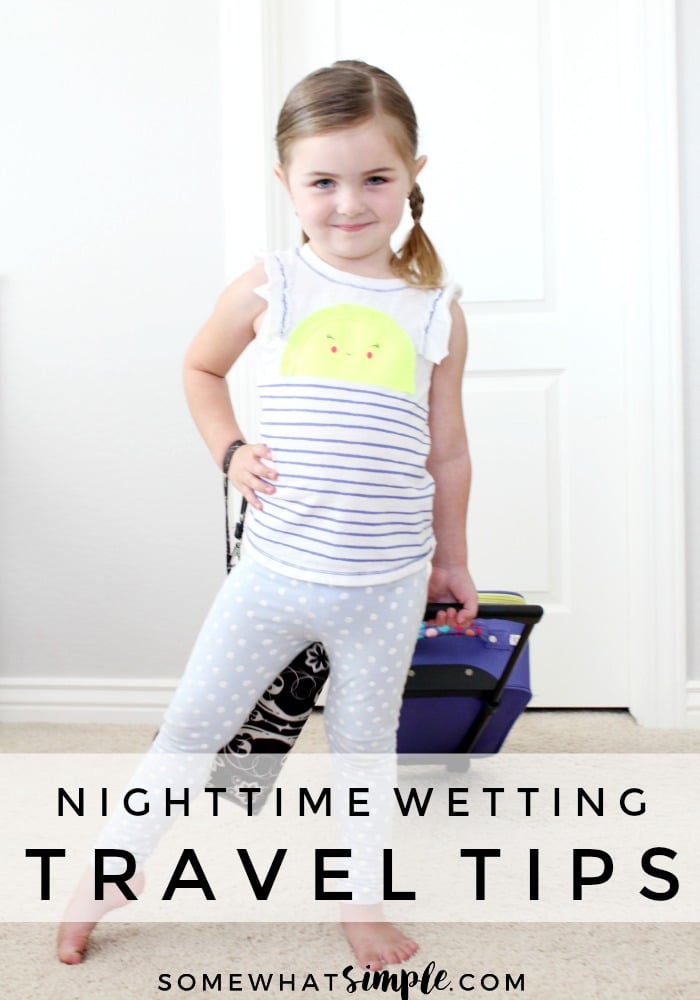 We are happy to partner with GoodNites to share our favorite tips to manage nighttime wetting away from home! Hopefully helpful for all the mamas reading who are gearing up for some fun summer trips.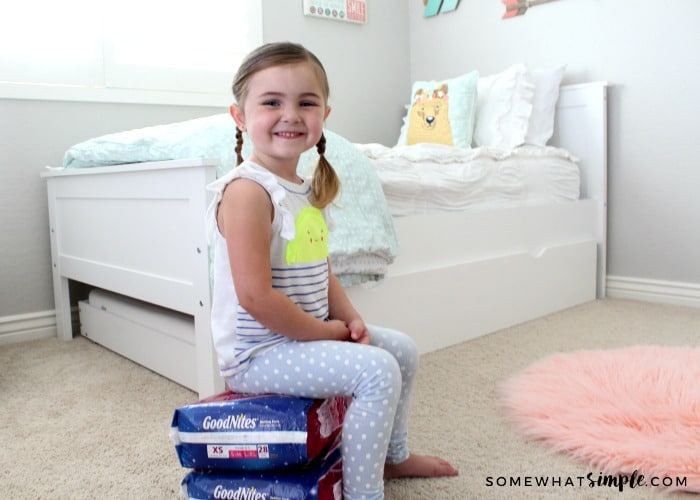 A few months ago, we shared some travel potty training tips and encouraged parents to continue with their vacation plans, no matter what stage of potty training their child is in! Today I'm proud to report that my little one is dry all day and well on her way to becoming a big kid! That doesn't mean traveling can't still be a little challenging for families, especially since Addie isn't quite dry at night yet. Turns out, nighttime dryness is a different task and can take a little longer for some kids. So, I want to follow up to show you exactly how we prepare for travel.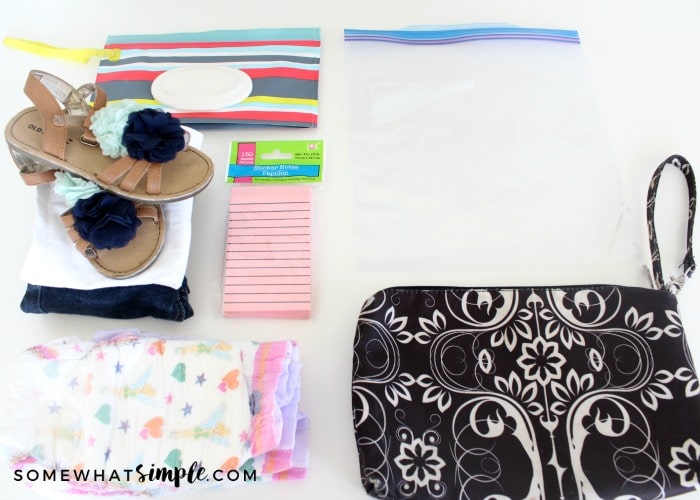 Nighttime Wetting Travel Tips
1- Bring Disposable Nighttime Pants
Bringing these along for the ride offers you a little peace of mind and comforts the nerves of your child. They'll be adjusting to new surroundings and a new schedule, don't make them worry about using the bathroom too!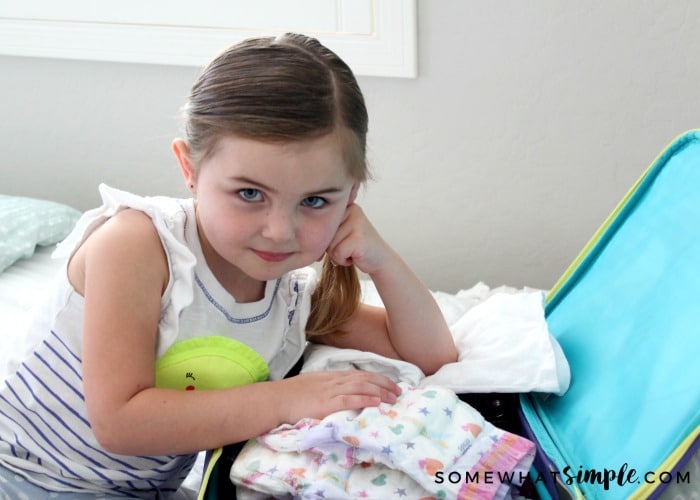 As I said, my youngest is dry all day so my family is out of the "diaper or Pull-Ups during the day" stage of life, but she still wears disposable bedtime pants at night. If I don't want to clean a mess when she wakes up, I make sure I pack her GoodNites Bedtime Pants. She wears them at bedtime and during a long flight or car ride if there is the potential of falling asleep.
GoodNites Bedtime Pants are a pretty awesome nighttime solution for any potty training graduate. They'll give you peace of mind and allow your child to stay comfortable and confident at night. They are easy to use, which is especially important when you're away from home.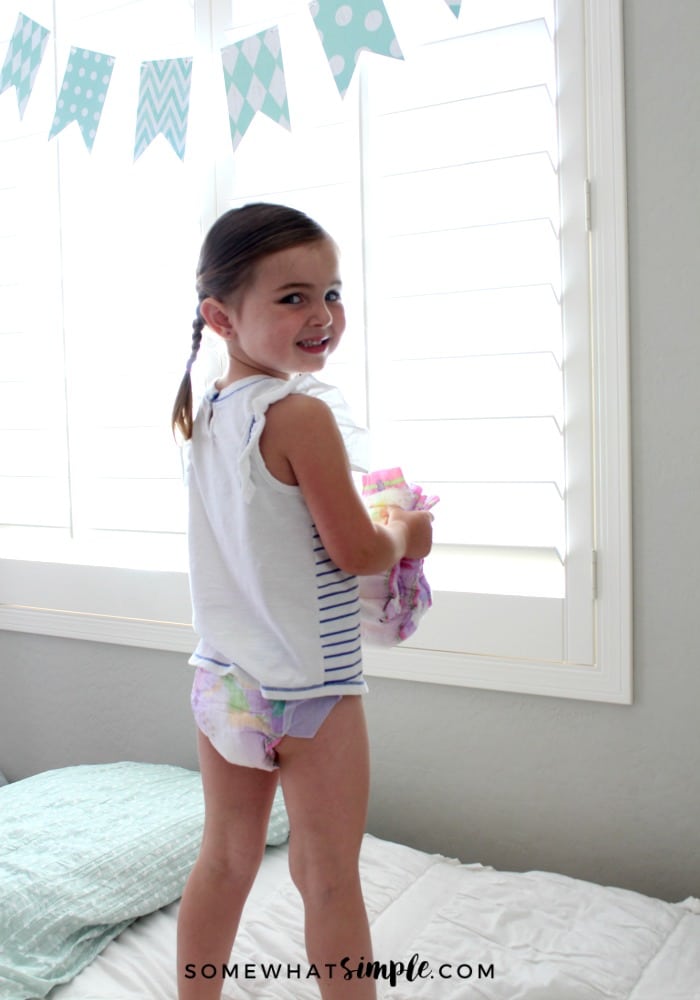 Even though Addie has been potty trained during the day for a year now, GoodNites help protect all night long while she rocks big kid undies during the day. AND, they now come in her size – extra small. (Which means they totally exceed my expectations – great protection plus a fit that's built just for my little one!) Plus GoodNites are 20% more absorbent than training pants, so it was a no brainer to make this switch.
2 – Drink, Drink, Drink!
I know this probably sounds counterintuitive, but make sure you pack a lot of bottles of water so your child stays hydrated and gets enough fluids during the day, even when you're on the road. If they don't drink enough water in the morning and afternoon, they may feel extra thirsty and need to drink a ton after dinner, which could increase the odds that they'll be wet at night. Which brings me to my next point…
3 – Plan Potty Stops
Make sure you plan frequent rest stops or leave plenty of time to stop at the potty before getting on a flight. Making sure your child has plenty of opportunities to go to the bathroom will help! Especially when you're encouraging them to drink during the day so they aren't too thirsty at night.
4. Pack Baby Wipes
With literally SO MANY uses for baby wipes, why not take them wherever you go?! In addition to doing a much better job than toilet paper, they can also clean up a mess like no body's business!
5. Bring Sticky Notes
Anyone else have a young child who is terrified by the automatic flushing toilets? (It's scary for adults too, right?) I keep a pack of sticky notes in my travel kit to place over the sensor in public restrooms. No more automatic flushing and no more toddlers freaked out by the sound and splashing on their bum! (Sticky Notes can also double as cheap entertainment for bored kids and desperate parents! Let them color on each page or stick 'em all over the car and airplane!)
No matter what your child is currently learning to master – riding the bike, taking a dip in the pool this summer, etc. – keep moving forward and know that everything will be just fine! Every child has a different story, experience, and developmental timeline… and that's perfectly okay!
SAFE TRAVELS!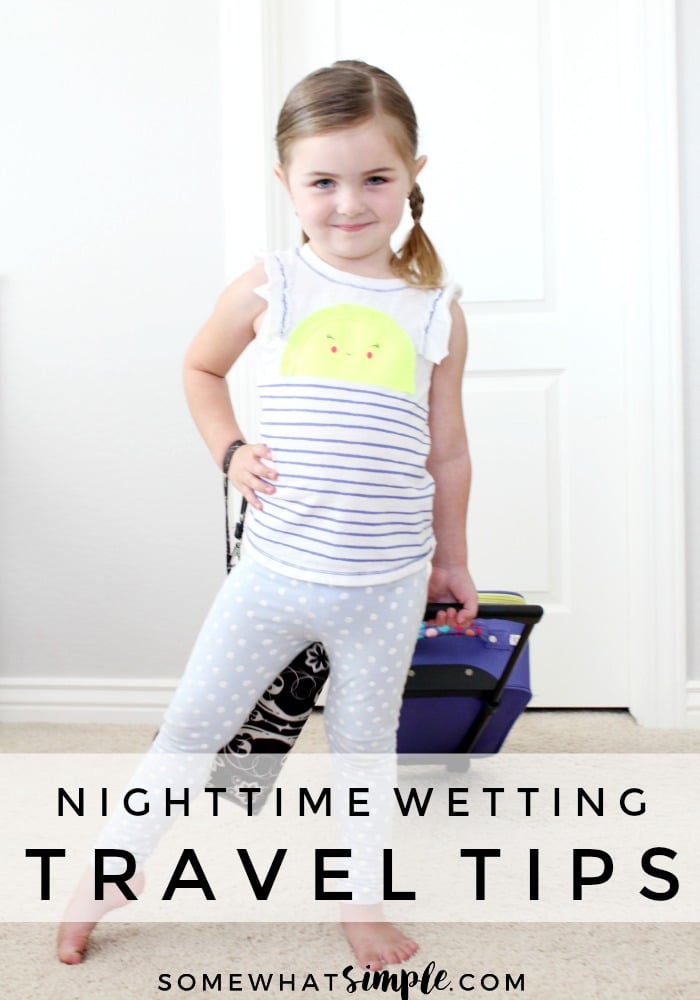 This is a sponsored conversation written by me on behalf of GoodNites. The opinions and text are all mine.