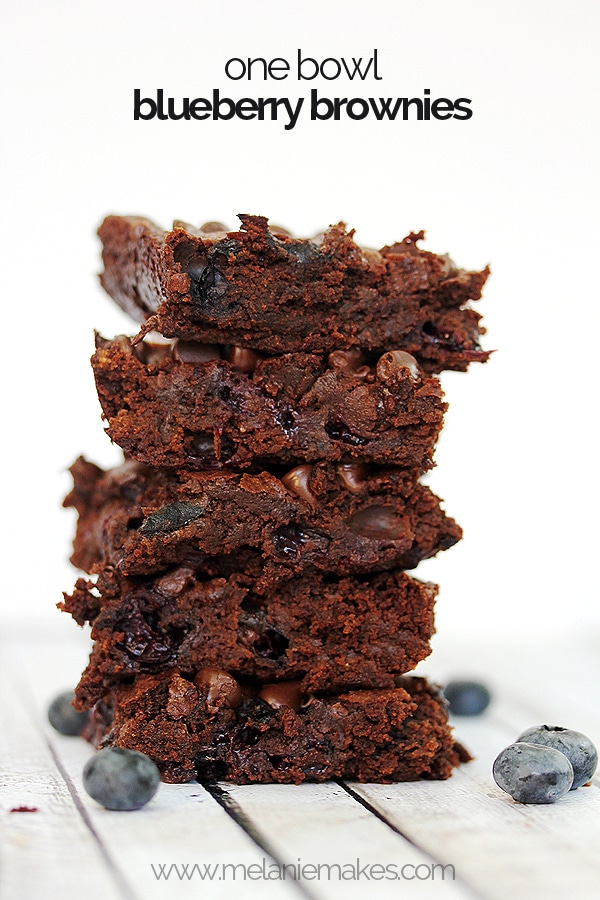 In my opinion, there's nothing better than a fresh from the oven, still warm brownie.  Rich, moist and absolutely out of this world when paired with a tall glass of milk.  The perfect dessert for adults and children alike!  As I was preparing to bake a pan of brownies earlier this week, I first had to put through the contents of this week's CSA box which included a pint of blueberries.  Hello inspiration!  Why not add blueberries to the brownie batter?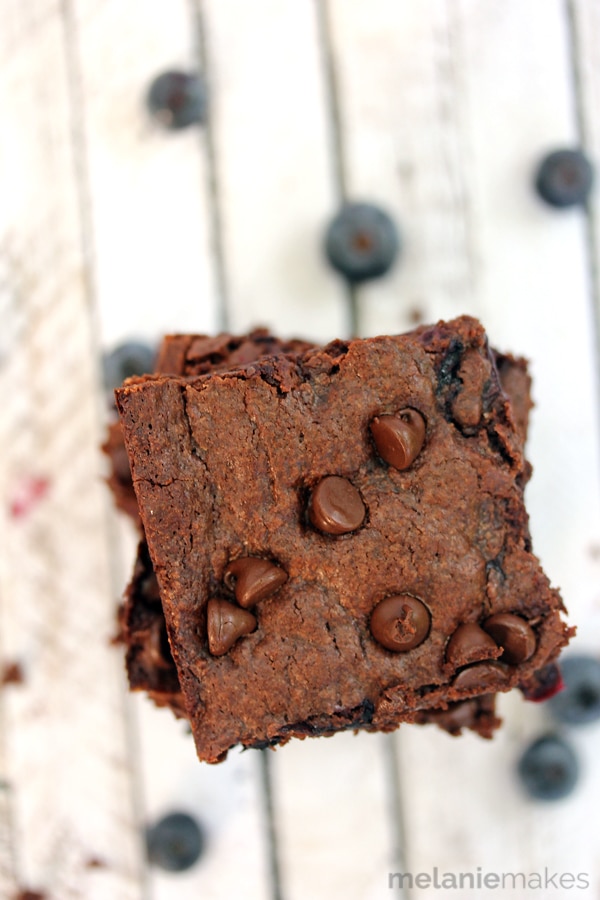 The result?  The most moist and fudgy brownie that has ever crossed my lips.  The blueberries don't so much lend a blueberry taste to the dessert, but rather a level of moisture that's beyond compare.  A 9×13 pan lasted a single day in our house as everyone was sneaking bites as they walked through the kitchen.  Even my middle child who dislikes blueberries thought these were amazing and was doing her best to con me into an additional serving.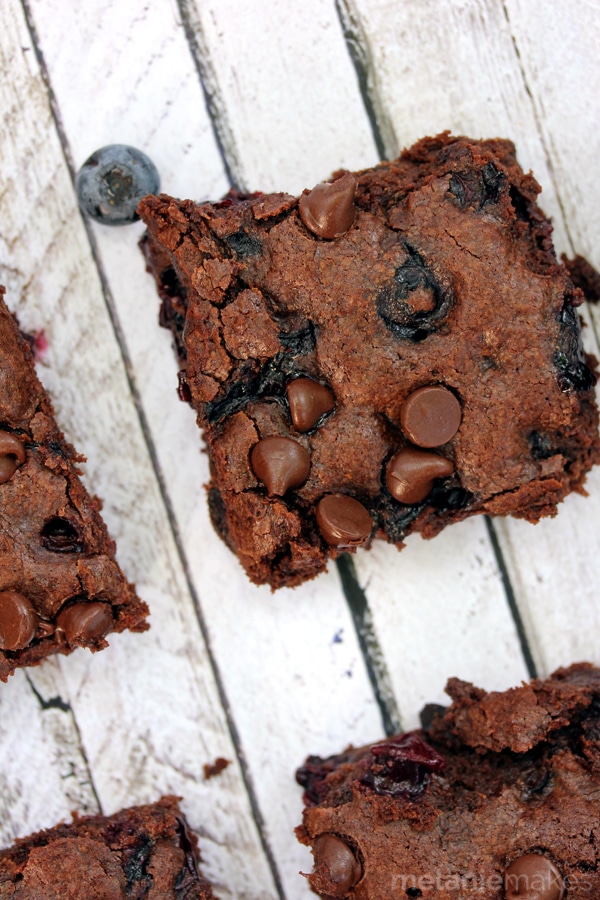 One Bowl Blueberry Brownies
3/4 cup butter
3/4 cup cocoa
2 tablespoons coffee, prepared
1-2/3 cups sugar
2 eggs
2 teaspoons vanilla
1-1/3 cups flour
1/2 teaspoon baking powder
1/4 teaspoon salt
2 cups blueberries
1 cup chocolate chips
Preheat oven to 350 degrees.
In a large microwave safe bowl, melt butter in microwave.  Stir in cocoa and coffee.
Add sugar, eggs and vanilla to bowl and stir to combine.
Stir in flour, baking powder and salt.  Fold in blueberries.
Pour batter into greased 9×13 pan and sprinkle with chocolate chips.
Bake 23-25 minutes or until a toothpick inserted into middle removes cleanly.
Let cool completely before cutting to serve.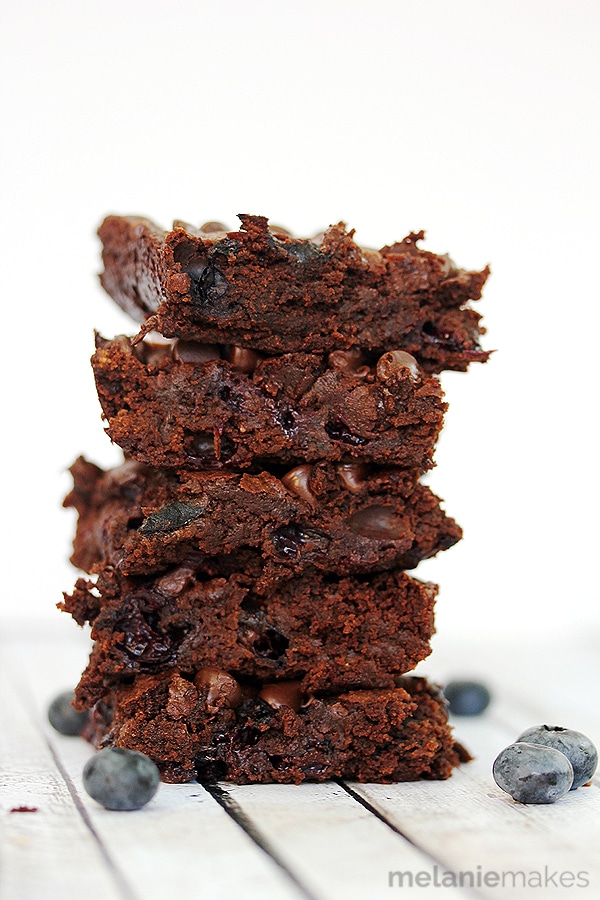 Perhaps one of the best things about this recipe – besides the delicious brownies, of course! – is the fact that the batter is mixed in a single bowl.  No extra clean-up required!  Which of course is a bonus as by the time the brownies come out of the oven, you're ready to dig in immediately.