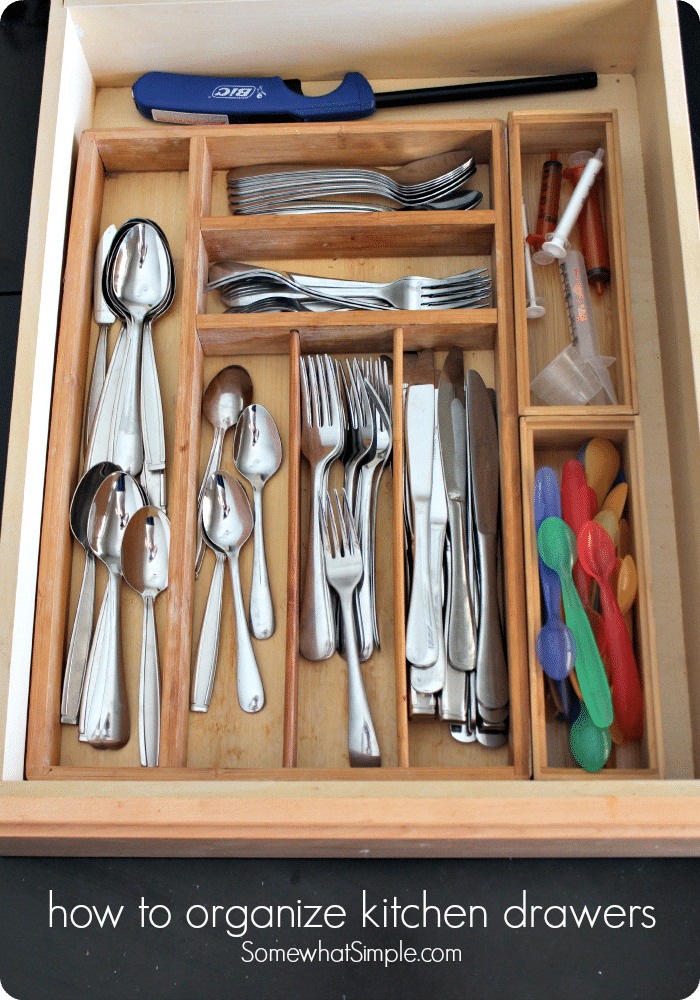 Organization doesn't always take a lot of time, effort or money! Sometimes the solution to a cluttered, crowded area is super simple- and today I am going to prove it by showing you how to organize kitchen drawers. Take a look: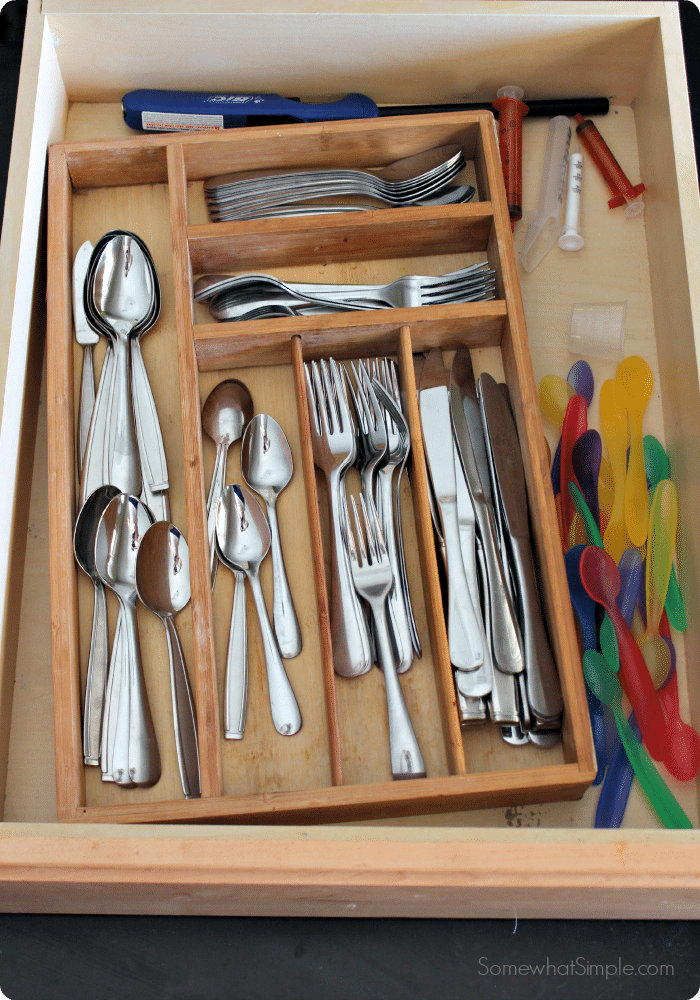 This is my silverware drawer. It is mostly organized, but the photograph above shows a couple of problems that I have:
The utensil caddy doesn't fill the space of the drawer, so every time I open the drawer, I find it shifted to the side and touching the back of the drawer.
The plastic spoons and medicine droppers on the side are usually all over the place. They slide around and are shuffled through too and they really could use a place of their own.
But here is the solution: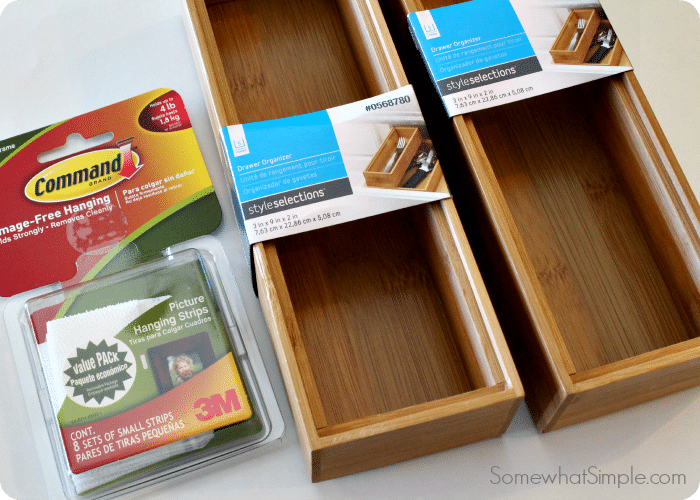 Head to Lowes and purchase a couple Drawer Organizer Inserts. They have different sizes and materials, so pick your favorite. While there, grab some Command Strips. (Velcro also works.)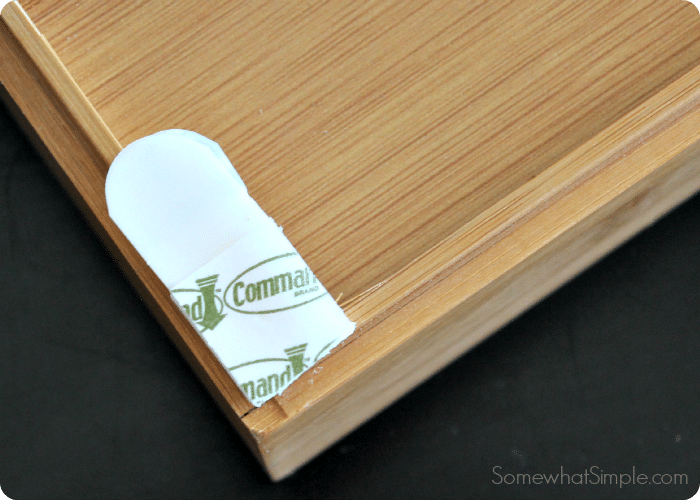 Then, cut your command strips into small squares that will fit in the corners of your drawer organizers and silverware caddy. Stick another side of the command strips inside the drawers and then press the organizers on top. Now they are exactly where you want them and they won't budge!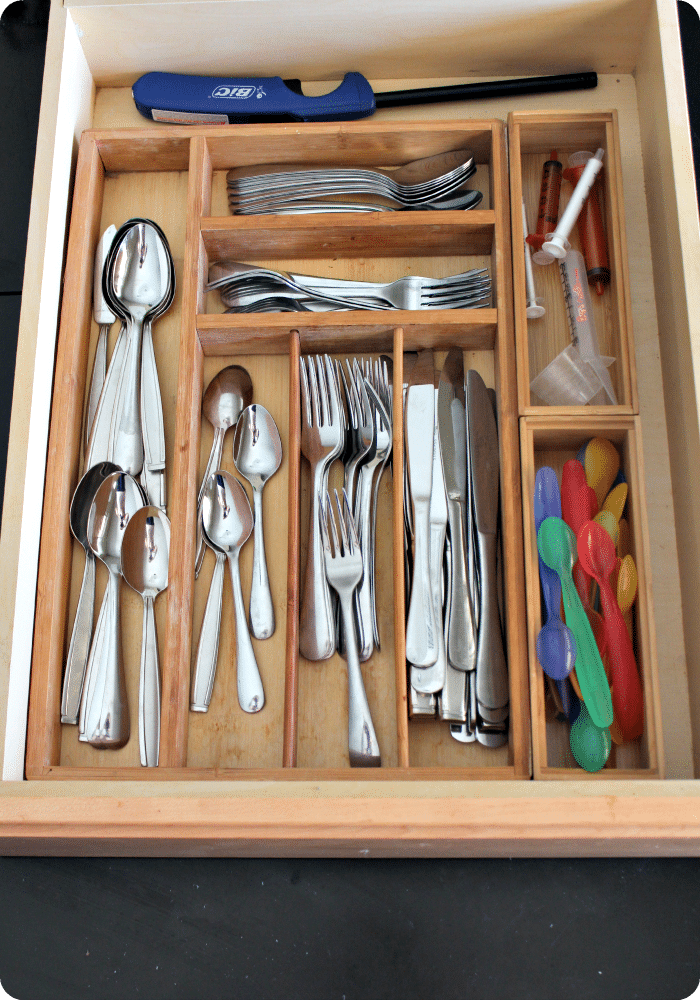 See?
This method works nicely in the bathroom too- those toiletries won't know what hit them when you spend some time organizing those drawers!
Now when I open my drawer, everything is right where I left it. Or where my kids stuffed it.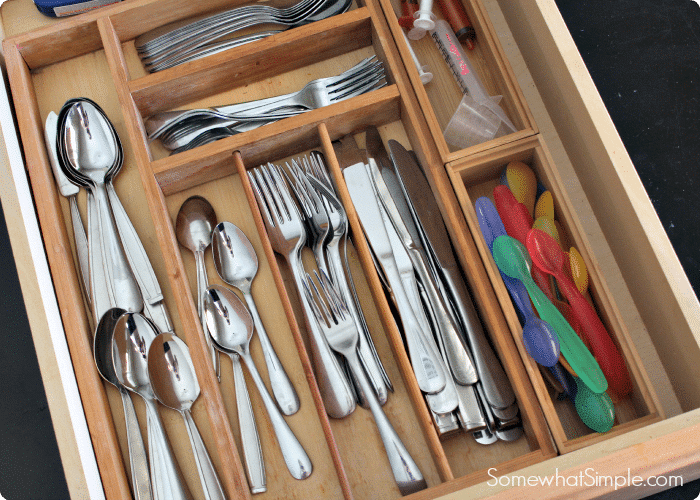 This post is sponsored by Lowes. I am a part of the Lowes Creative Team. All thoughts and opinions are 100% my own.

Lowe's Social & Digital Links
Lowe's Creative Ideas Magazine App . . . . . Facebook . . . . . Website . . . . . Pinterest . . . . . Instagram