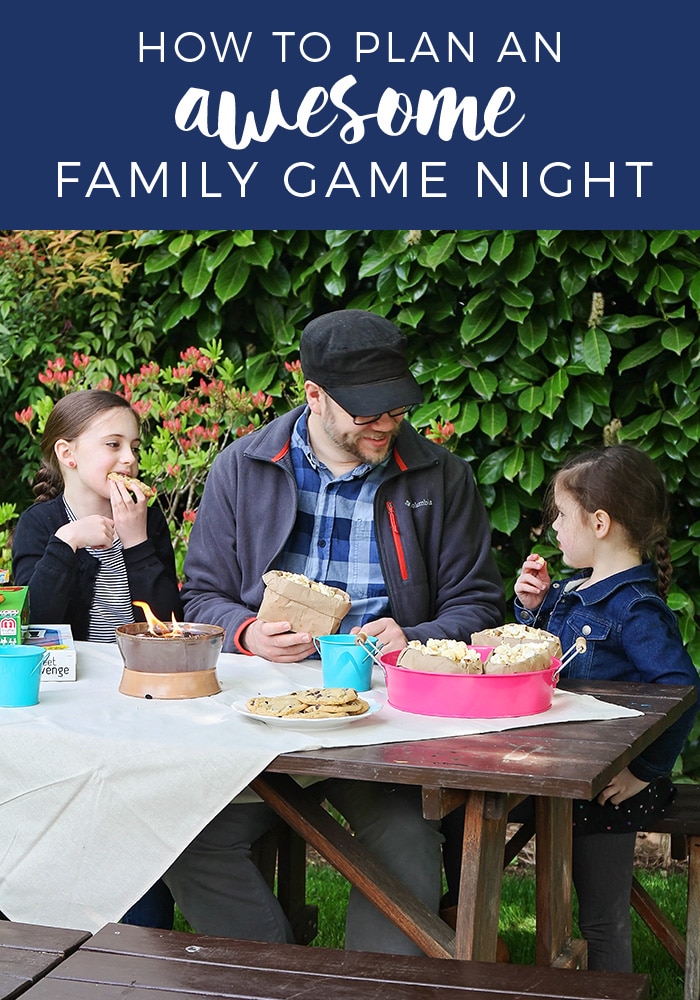 Fun ideas for an awesome and memorable outdoor family game night. From simple decorations to tasty treats, everything you need for an outdoor family game night!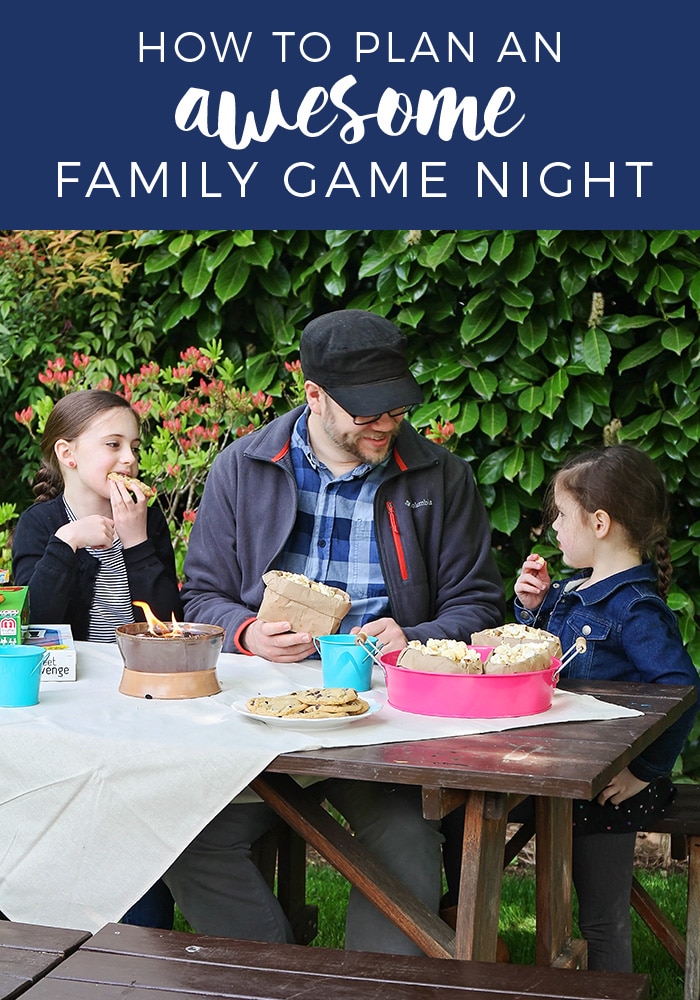 The days are getting longer, the nights are getting warmer, and it's time to spend some time outdoors! An outdoor family game night is a great way to strengthen family bonds, enjoy the great outdoors, and build fun memories. It doesn't have to be difficult or complicated, though. Use our ideas below to plan a fun and simple game night that works for your family!
Outdoor Family Game Night
The most important thing is to spend time with your family in a constructive and fun way. Everything else is just icing on the cake! Feel free to adapt any of the ideas below to suit your particular family's needs, and above all, have fun!
Decor
I like to keep things simple and easy as far as decor goes. I added some citronella candles to keep the bugs away, and we were all set! Everything was simple and easy to set up, and I love that I can just keep everything handy and pull it out whenever we want a spur of the moment game night.

Snacks
It's pretty much impossible to have a great family night without snacks, right? Chocolate chip cookies and home-popped popcorn are always favorites at our house! My kids love it when I put the popcorn in little individual bags. Sometimes it's those little things that make all the difference and make it a special night.
For more delicious cookie recipes, check out some of our favorites below: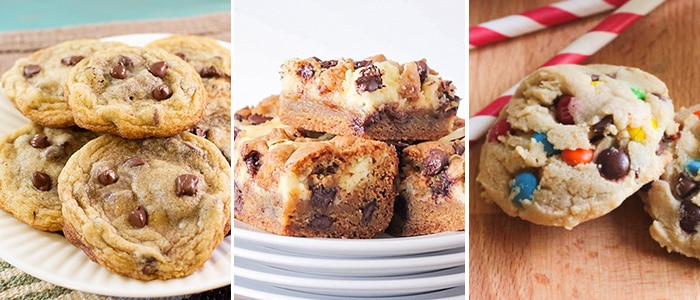 Nutella Stuffed Chocolate Chip Cookies | Cheesecake Cookie Bars | Chewy M&M Cookies
And don't forget the snacks to munch on!
Sugar Cookie Chex Mix | Homemade Kettle Corn | Patriotic Popcorn
Games
I think every family has their own list of favorite games to play. My husband's family played Rummikub pretty obsessively when he was a kid, and my own family always played gin rummy. Since my kids are four years apart in age, it can be a challenge to find games that they both enjoy. Lately we've had a lot of success with card games like Go Fish and Uno. They're simple and easy to play, and fun for everyone. As much as we love board games and card games, we've also really enjoyed outdoor games like bean bags, ladderball, and lawn bowling.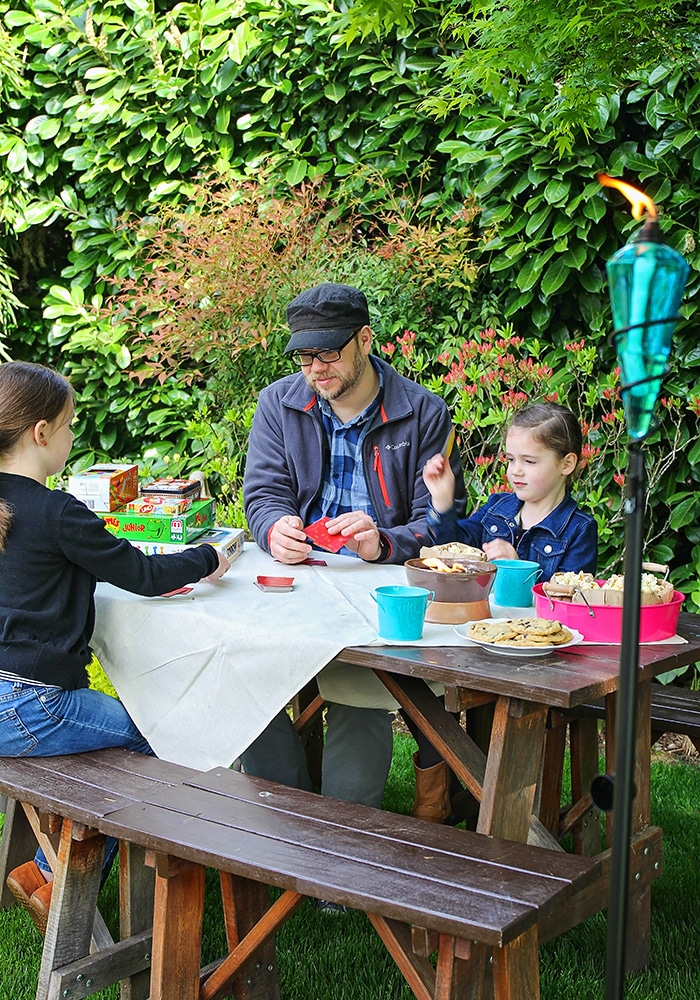 Family Time
Outdoor game night has been such a fun tradition for our family, and a great way to make sure we're getting in quality time with the kids. My husband and I both have busy jobs, and between school and activities for the kids, and social engagements, sometimes family time can get lost in the shuffle. I like to schedule it in the calendar to make it official, and turn down any other requests for the evening. Family time is precious to me, and those special moments with my kids make it all worthwhile!