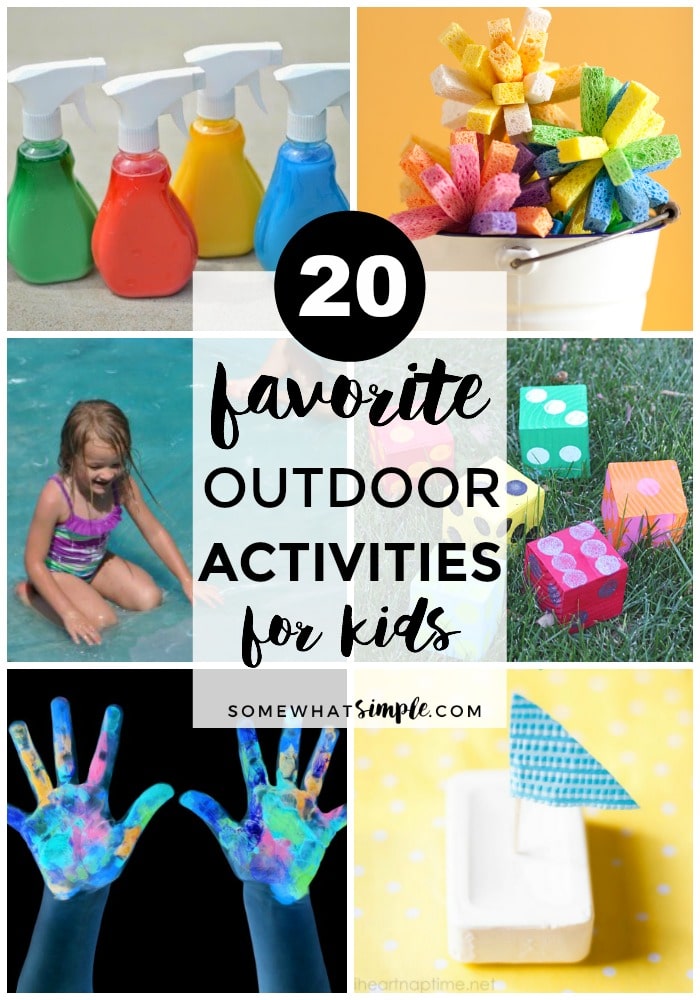 Grab the kids and head outside! Here are 20 favorite summer activities for kids!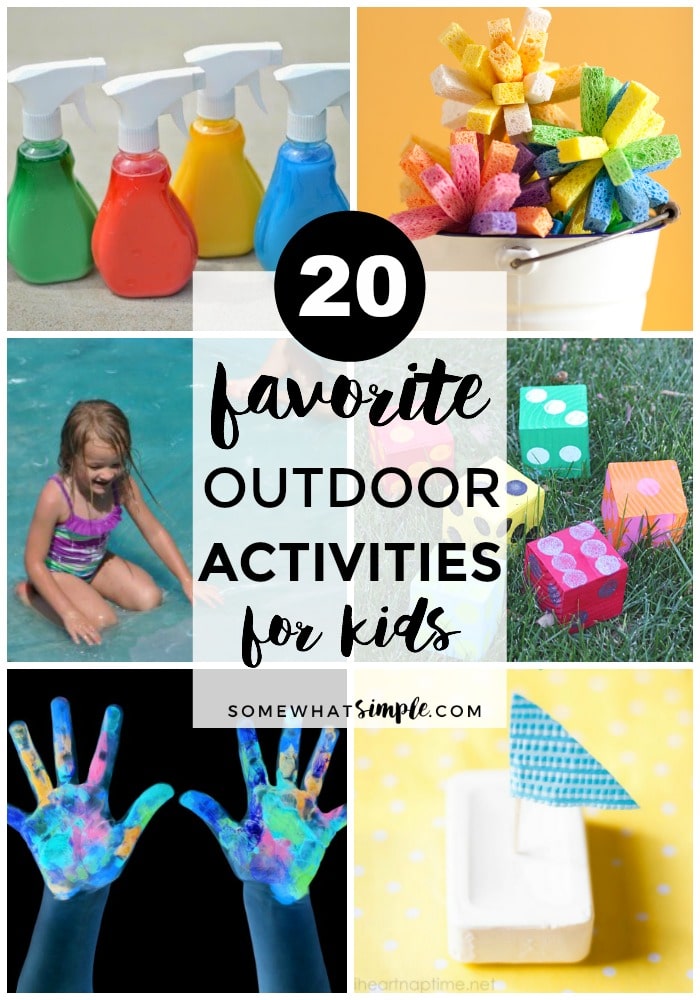 The temperatures are rising across the country and summer is in full-swing! To avoid hearing the dreaded saying, "Mom, I'm Bored", we've gathered these handy outdoor summer activities for kids. Some are water activities and others just need an outdoor setting and a tiny bit of preparation. Get ready to have fun!
20 Favorite Summer Activities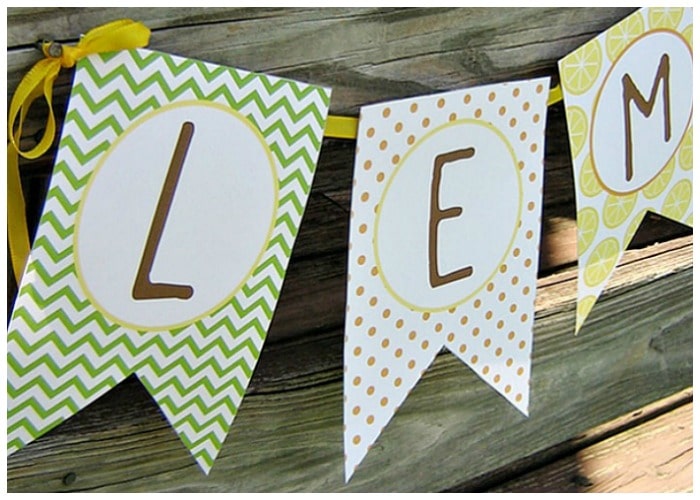 1 || Each year my kids BEG ME to let them do a lemonade stand! These darling Lemonade Stand Printable sure would be a cute addition!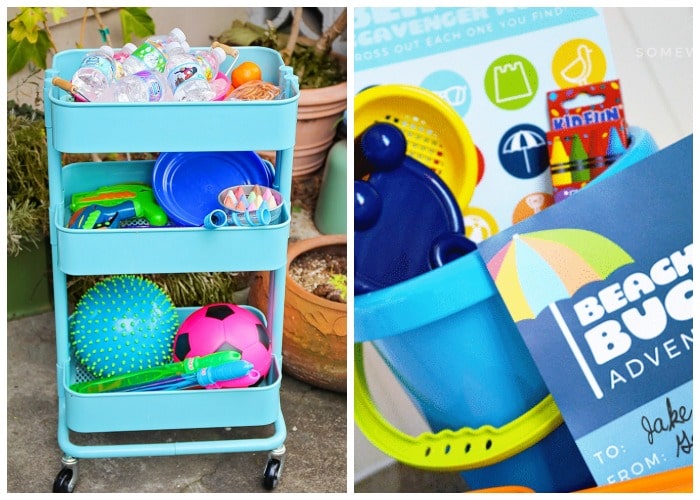 2 || This simple and fun outdoor play station has everything you need to keep the kids entertained and hydrated all summer long!
3 || Get your kids even more excited about their next trip to the beach with this fun Beach Bucket Adventure Kit!
4 || Make some soap boats and have friendly soap races! (via I Heart Naptime)
5||Sponge Bombs are perfect to have ready for when the neighborhood kids come piling into your house looking for fun. (via Ione Charming Party)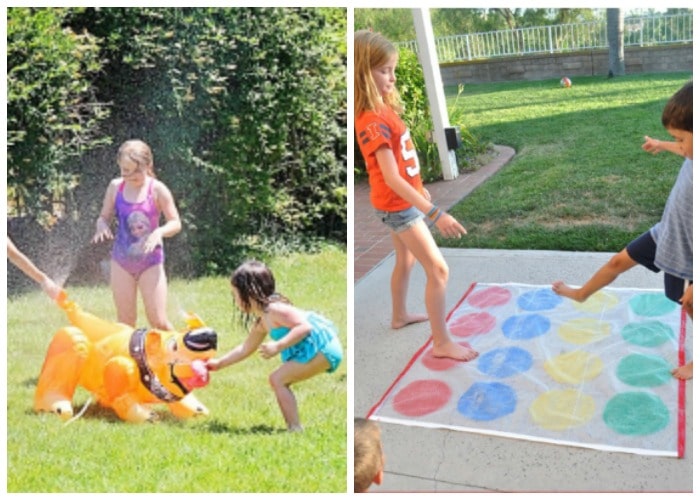 6 || Throw an awesome summer water party that all the kids will love!
7 || Bubble Wrap Twister is a fun backyard neighborhood game idea that kids can make themselves with just a few supplies. (via Club Chica Circle)
Ready for some amazing Water Activities? You'll love these …
8 || Make your own Water Knee Hockey Rink with a tarp and some duct tape!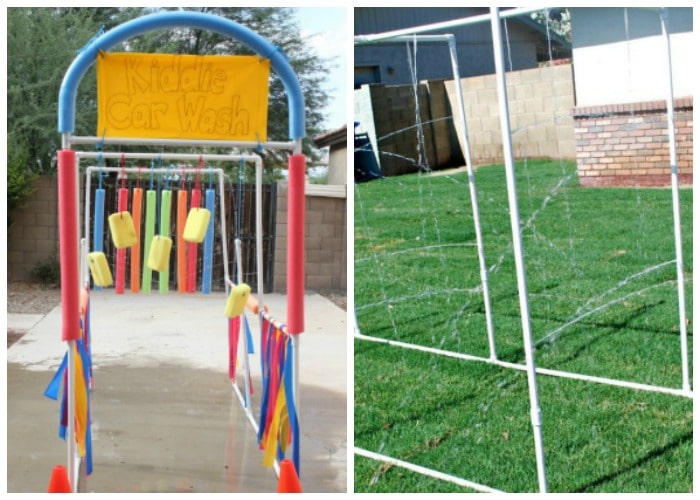 9 || Spend the afternoon in your own Kiddie Car Wash! (via Mom Endeavors)
10 || PVC Water Park – all you need to be the cool yard in the neighborhood. (via Classy Clutter)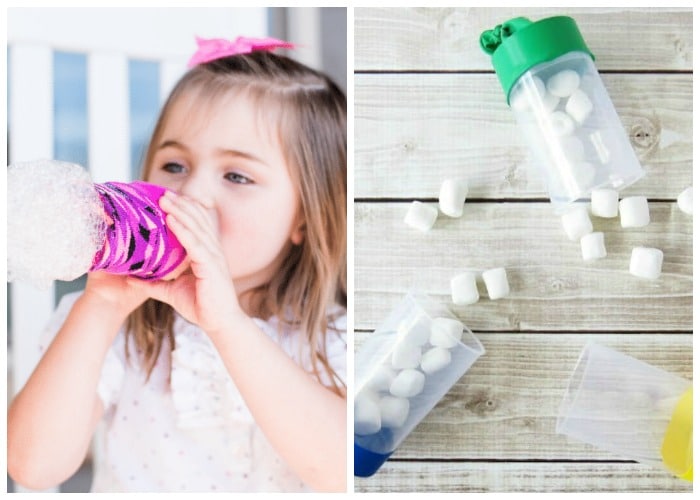 11 || Looking for some good, clean fun? These bubble snakes can be ready in two minutes or less!
12 || These marshmallow shooters couldn't be any easier to create, and they are very affordable too. But best of all, they offer HOURS of entertainment!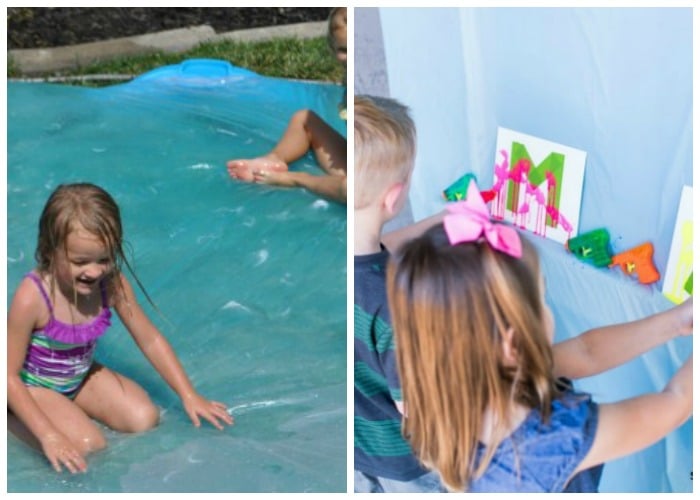 13 || A Giant Water Bed is something the entire family can have fun with. Just TRY and keep dad off this thing! (via My Frugal Adventures)
14 || The little ones will LOVE Water Gun Painting out in the yard!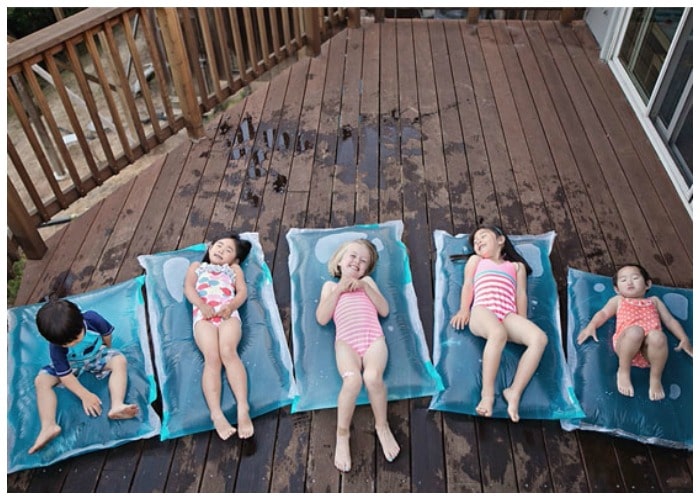 15 || Mini Water Blobs are just like the Giant Water Beds, but individual sizes! (via Hello Wonderful)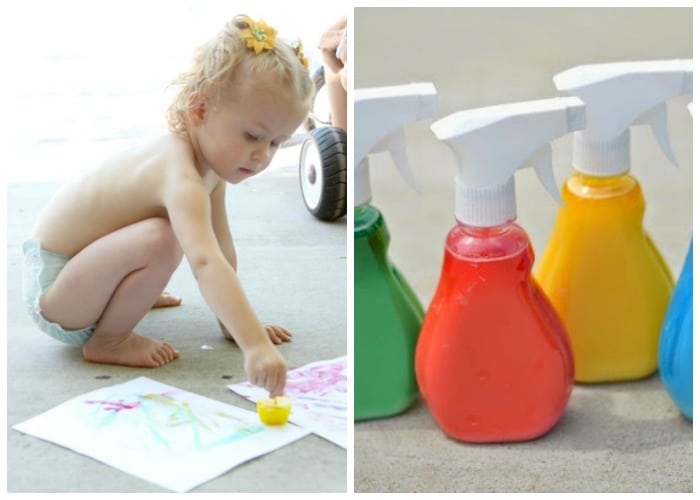 16 || These ice pop paints were a great activity that my kids LOVE!
17 || Spray Chalk is perfect for little ones to spray designs on the sidewalk! (via Growing a Jeweled Rose)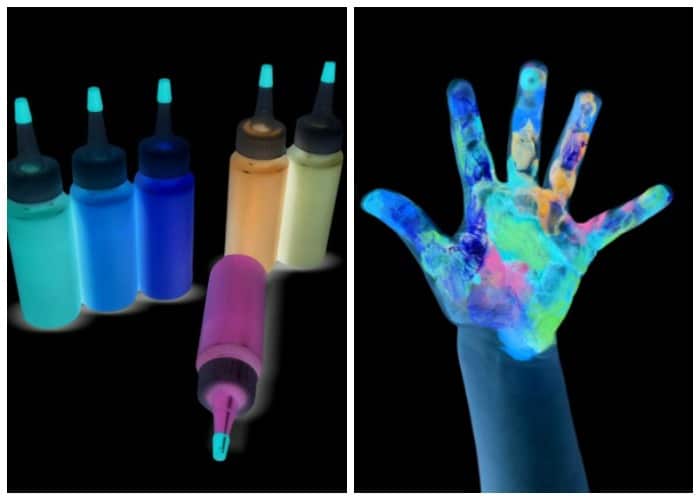 18 || Take a favorite daytime activity and transform it into the coolest nighttime activity ever! Glow in the Dark Squirty Chalk is SO.MUCH.FUN. (via Growing a Jeweled Rose)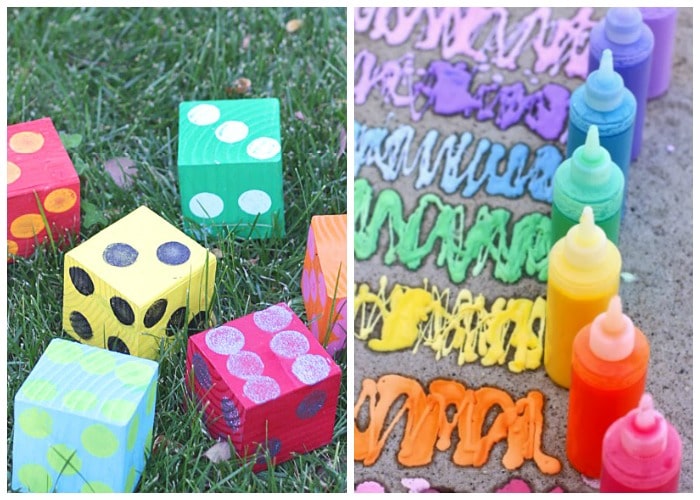 19 || Yard Yahtzee is the perfect way to bring the classic board game to the outdoors. (via The Pinning Mama)
20 || Rainbow Sidewalk Chalk Paint can keep kids busy for hours on end. (via Learn, Play, Imagine)
. . . . .
Do you have any amazing outdoor activities for kids that you bring out each summer?
Leave us a comment below and let us know the details!