Here is another project I made for my kid's bathroom re-do.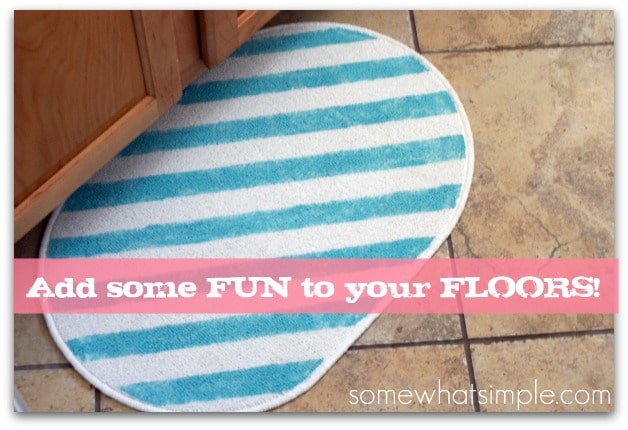 I bought 2 plain white rugs from IKEA for $1.99 each and simply added some painted stripes to make them fun!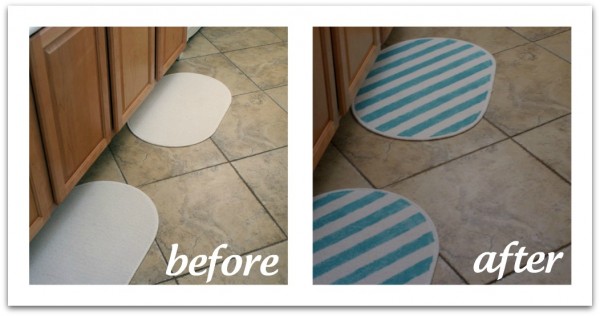 Here is how I did it:


First, tape off your rug using painters tape. I started by adding a strip of tape to the center of the rug then working my way out so I can make sure the angle of the diagonal was what I wanted.


2. Mix your paint with some water. This will make sure your paint gets into the fibers of the rug easier, and it will help it not dry as crunchy. I just used regular craft paint for this project.
3. Paint your rug.
4. Peel off your tape. (The best part of the whole project!!!)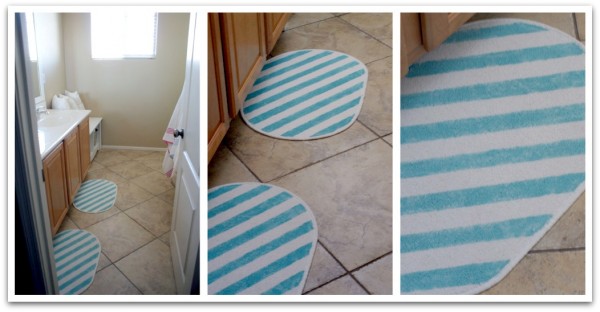 Just enough color for this bathroom- I love it!
If you missed the tutorial about framing your bathroom mirror over those plastic clips, be sure to check it out!
I still have 3 more projects to feature for this bathroom- a DIY towel rack, a fun bathroom wall hanging, and some decorative pillows for a bathroom bench. The entire bathr0om reveal is coming soon!