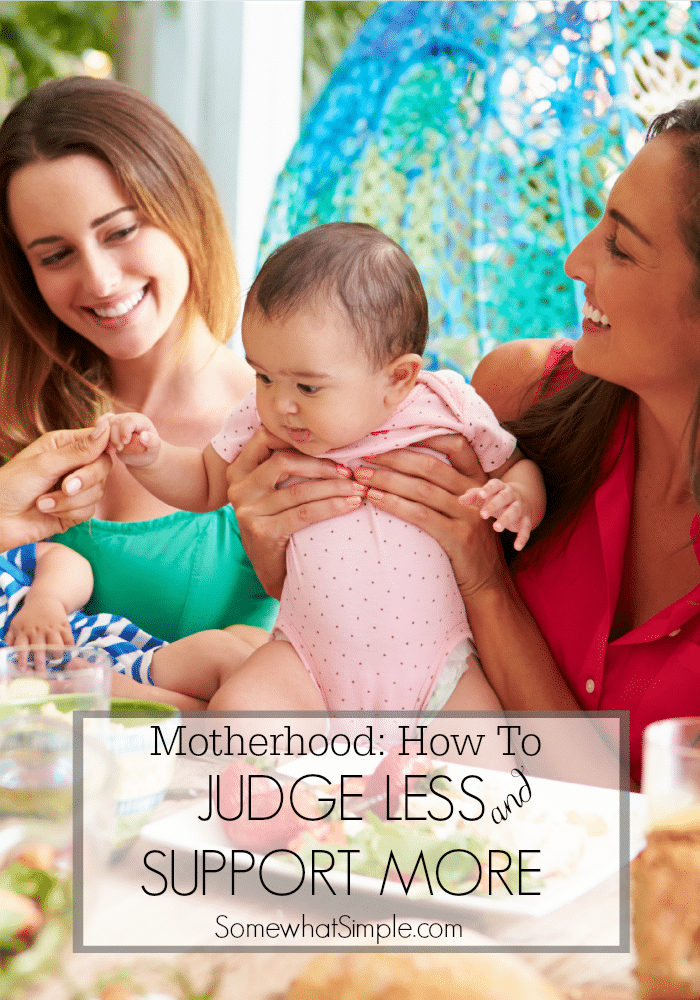 Have you ever had another mother tell you that you are a good mom and it really made an impact? Sometimes we forget how important and meaningful it is to be supportive and offer encouragement- supportive parenting can go a long way!
I remember one afternoon when I was pregnant with my 5th child things were just CRAZY at my house. My three oldest kids came home from school and there was non-stop arguing and teasing. Homework was a bigger battle than usual, my 2 year old wanted a million snacks, there were spills on my floor that had just been mopped and a new mess every time I turned around. Short on energy from a lack of sleep, I threw my hands in the air, expressed my frustration to my kids and went to my room for a time out.
With my mood slowly sinking as the minutes passed, I grabbed my cell phone to call my husband and ask if there was any chance he was planning to surprise me by coming home from work a few hours early. (You know, 'cause it is bound to happen one of these days, right?) Before I could dial his number, I noticed a text message had come through that I hadn't heard the notification for- probably because of all the screaming and crying! It was a text message from a friend of mine who also had her hands full with kids and mothering responsibilities. She said, "I was just sitting here thinking about you and I wanted to let you know I think you are such an awesome mom! Your kids are so lucky to have you- don't ever forget that."
…was she spying on me? Did she witness the mess in the kitchen and the tantrum that occurred 10 minutes before she sent this? Or was she simply being a good friend, always looking for ways to compliment and support those she cares about?
She kept her message short, but it was very sweet- perhaps life changing for me.
It's as Simple as Support
Offering support doesn't take much time at all, but it could make a world of difference! Let's unite and help moms experience motherhood with support and confidence — and zero judgment.
Lets look for ways to compliment moms whenever we can. Send a text message or write a small note to your friends, help a mom who has her hands full at the grocery store or compliment the family you see at a restaurant. There are a million ways to offer support- think of something you can do today!


When it comes down to it, we're all on the same side. We all have the same goal of raising happy, healthy kids, but the journey is unique to each one of us. Similac wants to empower parents to get the most out of parenthood. They'veaunched an amazing initiative called "Sisterhood of Motherhood, where acceptance is the focus, not our differences.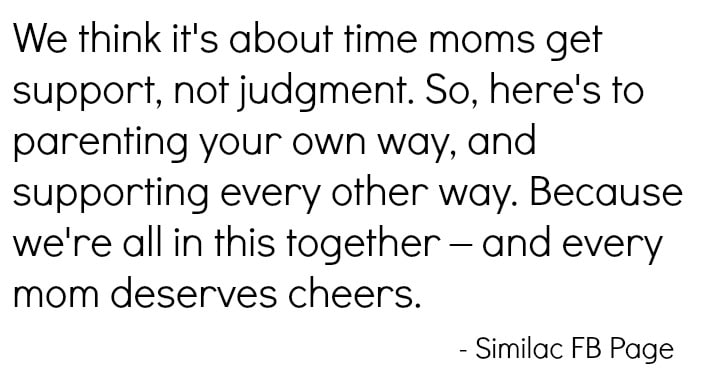 For more information on the "Sisterhood of Motherhood" initiative that I proudly support, please visit the following links:
Sisterhood of Motherhood // SofM Facebook // Similac YouTube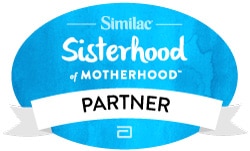 I am honored to be a Sisterhood of Motherhood ambassador and I am excited to share with you some personal parenting stories and ideas over the next several months. I'd love if you would follow along and make your own personal commitment to try a little harder to judge less and support more!
This is a sponsored post written by me on behalf of Similac. All opinions in this post are my own and are 100% genuine. Thank you for supporting our sponsors so we can continue to provide creative content to SomewhatSimple.