These darling Patriotic Terra Cotta Pot Wrappers are perfect for the 4th of July! So simple + budget friendly!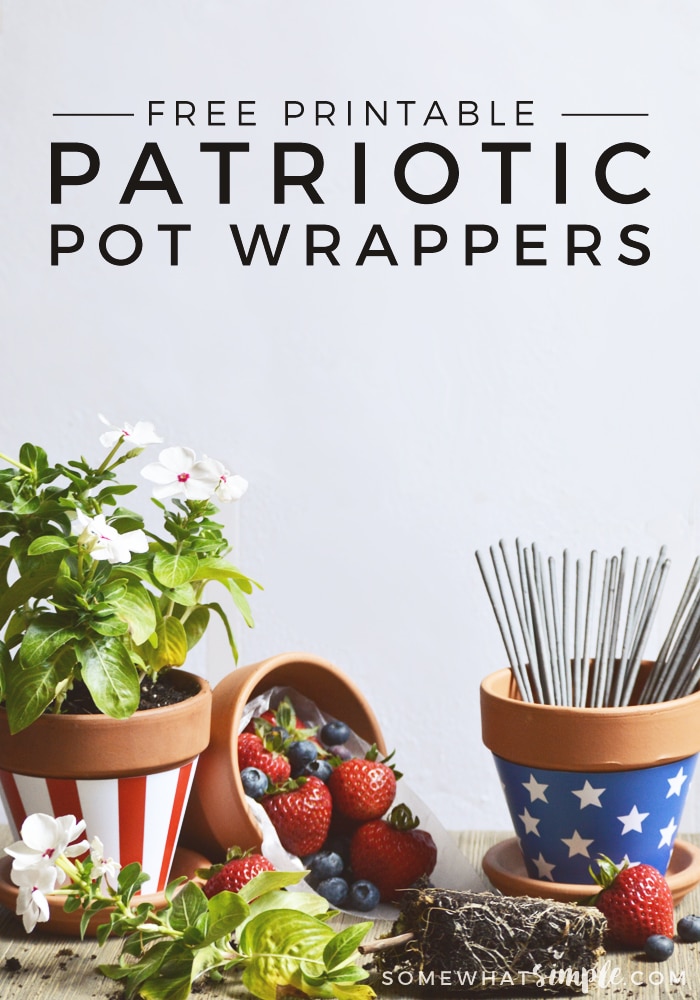 I have a hard time with holiday decor. It's so expensive sometimes (or the inexpensive stuff can add up), and I only use it once, maybe twice a year. So I'm always looking for things that can do double duty.
These Terra Cotta Pot Wrappers do JUST that. I bought a couple pots and now I just switch out the wrappers for every holiday. BOOM.
Simple + inexpensive + cute + reusable = Perfection. #AmIRight?
Patriotic Terra Cotta Pot Wrappers

SUPPLIES
4″ Terra cotta pots + saucers (I spent less than a dollar for each one)
Patriotic terra cotta pot wrapper printables (download below)
Scissors
Tape
Items to fill pots with

DIRECTIONS
Download our darling patriotic wrappers by clicking on the text below. Then print out at a printing store (I always use the laser 32 lb paper option) or print off from home. (Just make sure your printer is set to print at 100% and not zoomed to fit page.)
Cut out.
Tape on.
Fill up.
It really doesn't get any simpler than this.

FILLER SUGGESTIONS
Flowers or plants.
Sparklers.
Fruit. (How darling would it be for everyone to have their own individual pot filled with fruit?! Just make sure you line with parchment paper or a napkin first.)
S'mores items.
Red, white, and blue candy.
Utensils. (Like this idea.)
What would you put in yours? We'd love to hear your ideas! xoxo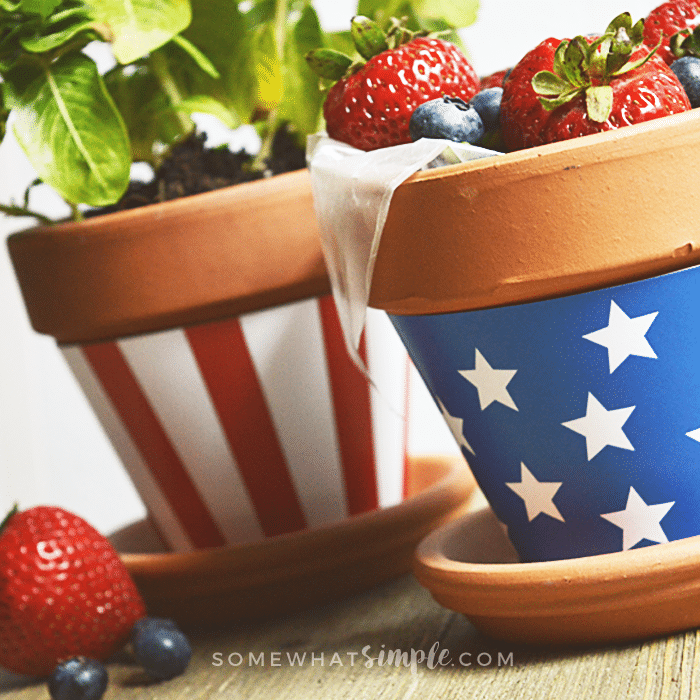 *Disclaimer: these Free Printable Patriotic Terra Cotta Pot Wrappers are for personal use ONLY, and are not to be sold in any way, digitally or physically. These and all of our printables are NOT to be altered or changed. Do not use or copy any part (shape, outline, style, art) to claim as your own. Thank you for understanding!