Personalized photo gifts are a fun and thoughtful way to share family photos and special memories with those you love!

Personalized photo gifts are thoughtful and fun, BUT one can only use so many photo mugs! With advances in printing technology, it seems that photos can be printed on just about anything these days without costing you a fortune.
We've gathered 20 of our favorite Photo Gifts that you can MAKE or PURCHASE. These gift ideas are perfect for a grandparent, spouse, favorite teacher, close friend…. pretty much anyone and everyone on your list! Take a look –
Personalized Photo Gifts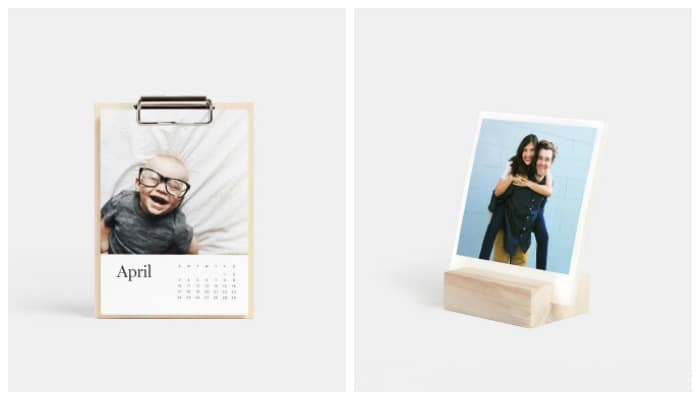 1|| Clipboard Calendar, from Artifact Uprising
2 || Wood Block Photo Prints, from Artifact Uprising

4 || Custom Wooden Photo Print

5 || Watercolor Filmstrip Collage Candle
6 || "Family Photo Calendar" – Custom Photo Art Print

8 || Photo Collage Jigsaw Puzzle

10 || Ombre Artisanal Photo Pillow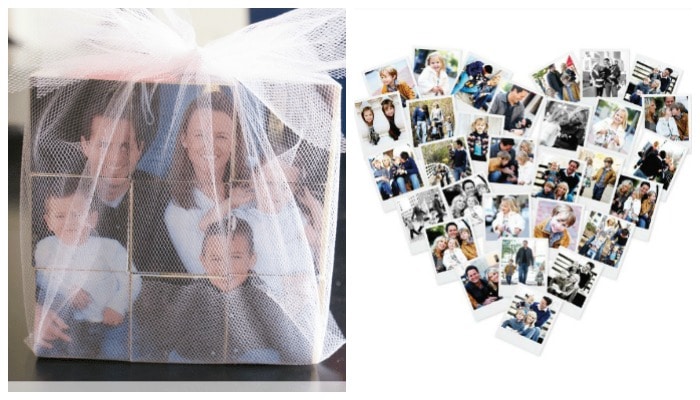 11 || DIY Photo Block Puzzle, from Somewhat Simple
12 || Heart Snapshot Photo Art , from Minted.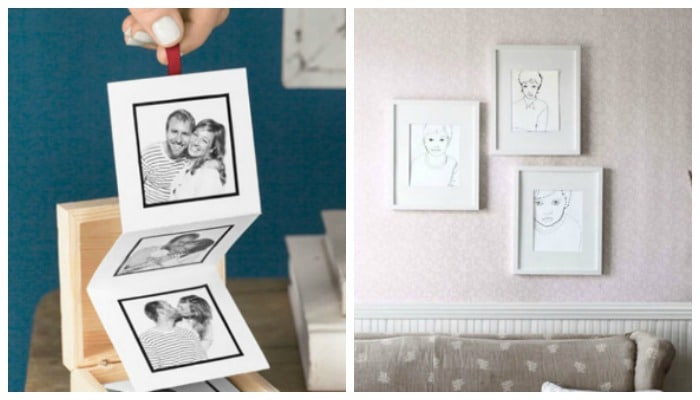 13 || Pull-Out Photo Album, from Country Living (slide 30)
14 || Embroidered Portraits, from Country Living (slide 35)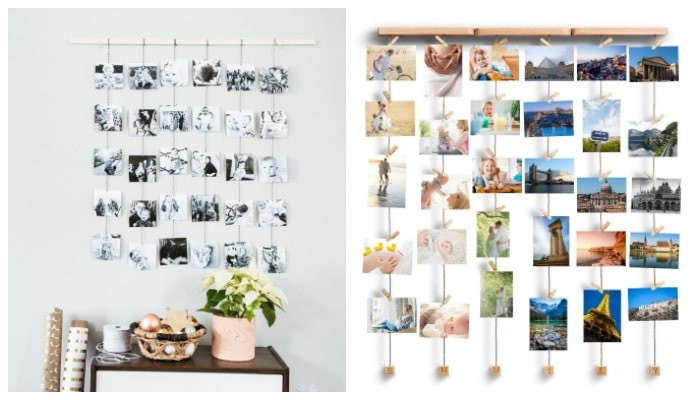 15 || DIY Family Photo Wall Hanging, from The Sweetest Occasion
16 || -OR- Buy a similar Wall Hanging Photo Frame on Amazon. 🙂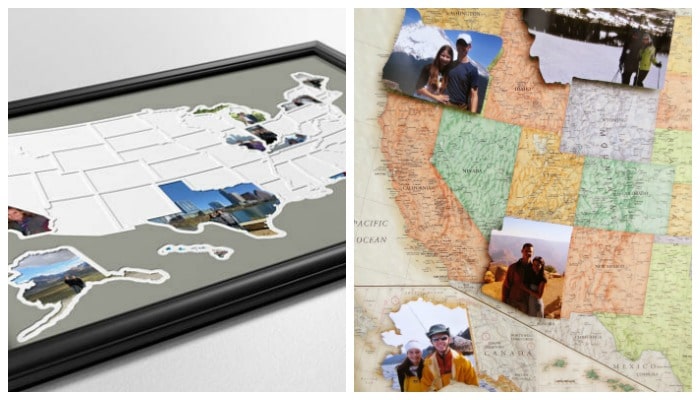 17|| 50 States Photo Map on Amazon
18 || -OR- Make your own State Photo Map, from Cut Craft Create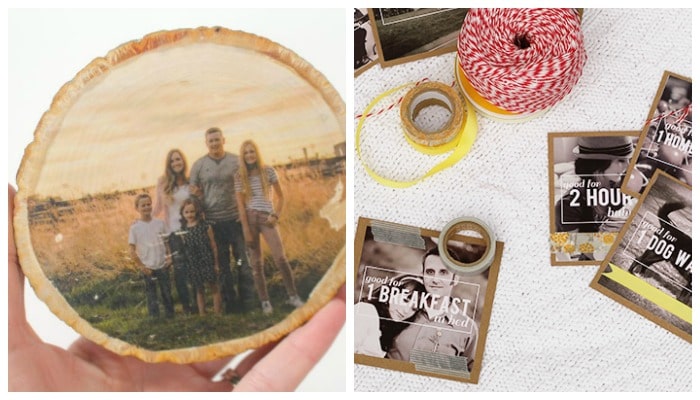 19 || Wood Transfer Photos, from A Girl and a Glue Gun
20 || Personalized Photo Love Coupons, from Bubby and Bean
. . . . . . . . .
We hope you found this list helpful.
If you have other ideas, we'd LOVE to hear all about 'em!
Leave us a message in the comment section below
Happy Holidays!!!