Thoughtful, practical and FUN! Here are 20 favorite gifts for photographers and budding enthusiasts!

Since the holiday season is officially here, I thought this would be the perfect time of year to start thinking about photography-related gift giving. This Holiday Gift Guide for Photographers may help you if you're shopping for someone who loves photography. Or if you're the one who's always behind the camera, you might want to leave this post on your computer where someone else can see it!!! Each and every one of these items has been lovingly hand-picked by me for you! Some of them have even already made it into my own personal collection…
20 Gifts for Photographers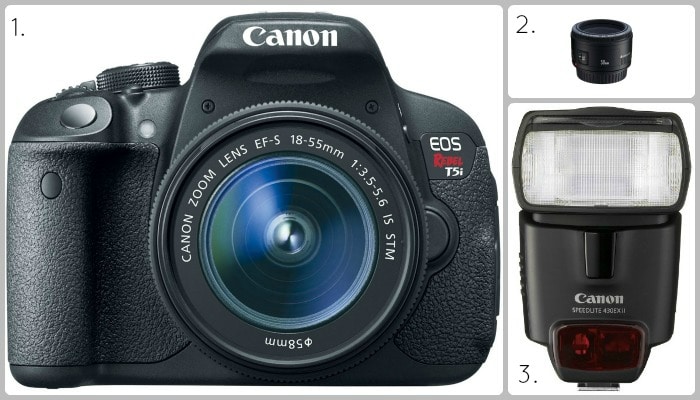 1. Canon Rebel T5i Camera Body
3. Canon 430 EX II Speedlite Flash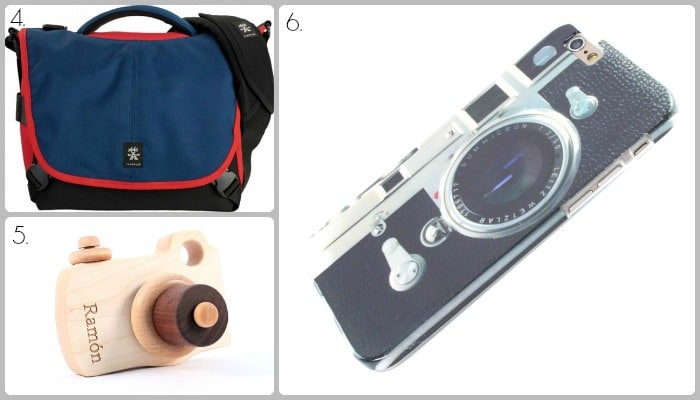 4. Six Million Dollar Camera Bag (so many fun colors and designs!)
5. Toy Wood Camera by Smiling Tree Toys
6. Classic Camera Design iPhone Case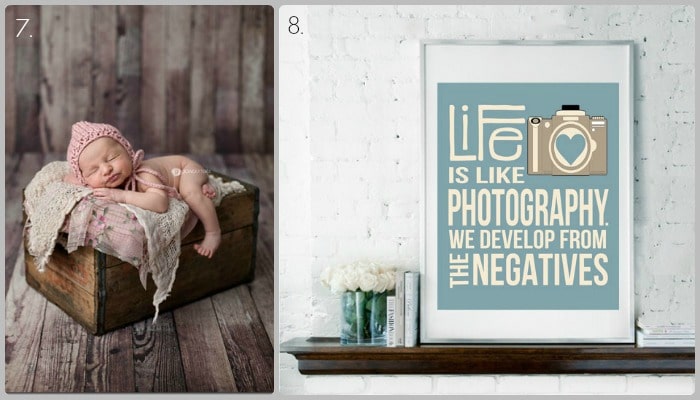 7. Canvas Backdrops from Lemon Drop Shop
8. Photography Print by The Print Design Studio
9. Camera Bag by Kelly Moore*
10. Camera Bag by Kelly Moore*
*Colors and styles change often!
12. Nikon D7100 Digital Camera Body
13. Nikon SB-700 Speedlite Flash
14. Camera Necklace by Violet Bella (This item is unavailable. But HERE is a similar one.)
15. Camera Strap Cover by Polka Dot Bungalow (This item is sold out. But HERE are more! I LOVE this one, from TCFashions)
16. Rose Camera Bag by JoTotes (Colors and styles change often!)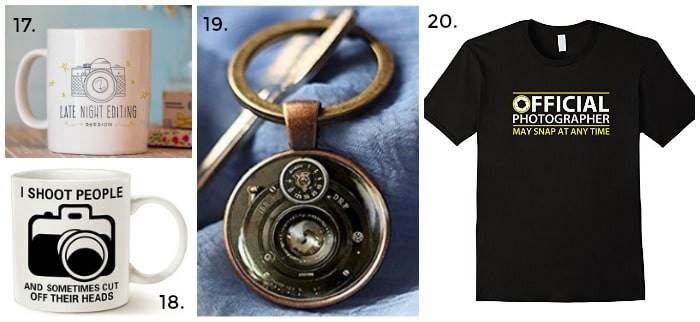 17. Late-Night Editing Mug by Oh Hello Sugar Gifts.
20. Funny Shirt
Happy Holidays!!!
ABOUT THE AUTHOR: Jessica Downey is a fresh vintage photographer from Arizona. Jessica spent a couple years as the resident photography contributor right here on Somewhat Simple. Her talent is amazing!! Please visit her website, Jessica Downey Photo, for even more photo tips and inspiration.
This post originally published on Somewhat Simple in November 2011. It was updated with current links in November 2017.